Saudi Arabia's Crown Prince Mohammed bin Salman, AKA MBS, is often in the news for his larger-than-life lifestyle and visions, and the project Neom is one of them. This 300-billion-riyal ($80 billion) flagship mega-project will be open for IPOs on the Kingdom's stock market as early as 2024.
Neom will sell shares to the public in 2024, adding nearly $266 billion to the market. It is one of the largest and most complex construction programmes in the world.
So, what is the Neom project? The Neom project is divided into various parts and phases. They are 
The Line
Neom Bay
Neom Bay Airport
Oxagon
Neom International Airport
Trojena
Among all these, The Line is the most awaited one. It is a linear city that is 170 km long, but has a width of only 200 metres. According to the Neom website, "Line is a civilisational revolution that puts humans first, providing an unprecedented urban living experience while preserving the surrounding nature. It redefines the concept of urban development and what cities of the future should look like."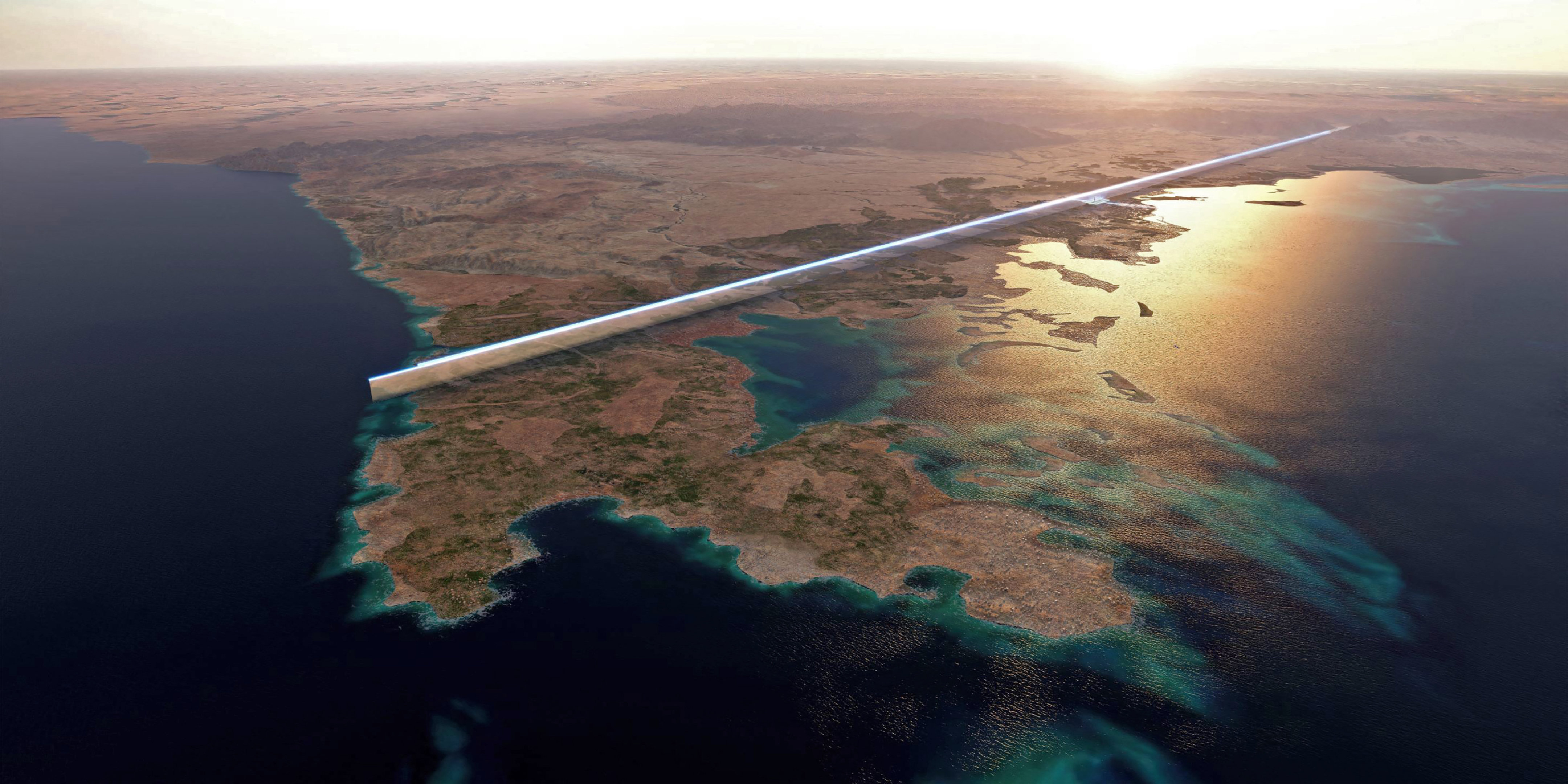 This project aims for no roads, cars, or emissions. The main purpose of this project is to "save nature".
For example, it aims to use 100% renewable energy. The dimensions of The Line (200 m wide, 170 km long, and 500 m above sea level) makes the project use only 5% of the land and the rest is earmarked for nature.
To understand this in a little detail, have a look at the following slides: 
In 2017, Prince Mohammed announced Neom as part of a plan to create a high-tech region with a linear metropolis, a ski resort, and an industrial city that partially floats on water, and other features. Earlier this month, MBS put out a press release explaining Saudi Arabia's motivation behind taking on this project.
"We cannot ignore the livability and environmental crises facing our world's cities, and Neom is at the forefront of delivering new and imaginative solutions to address these issues." 
- Prince Mohammed bin Salman
The capital, Riyadh, will be overcrowded if it expands too much, the Prince said; he has already declared his intention to double Saudi Arabia's population; but "Neom will take care of 10 million".
By 2030, which is the "first phase" of the project, he's aiming for 1.5 million people living in The Line, and reaching 9 million by 2045.
However,
since its announcement in 2017, Neom has consistently raised eyebrows with some of its proposed features, including flying taxis and robot maids. Architects and economists have also questioned its feasibility.