The third-largest carbon emitter in the world, the European Union, has made a commitment to reduce net emissions by 55% from 1990 levels by 2030. Among the objectives of major economies, it is one of the most ambitious. Can they do it?
Clearly, saving energy is an obvious solution to the climate crisis, and since the war between Russia and Ukraine, countries have become more aware of the need to save energy. Russia's decisions to cut down on fuel exports in retaliation to the sanctions by Europe have also sent gas and fuel prices soaring, and Europe is now preparing for a long, cold winter ahead.
Why? Russia has severed its ties with the European Union and all other countries that are supporting Ukraine. As a result, several economies, including the EU's, have collapsed.
To navigate this energy crisis, the EU must become independent of Russia by limiting its energy consumption.
How can they do it? In terms of protecting itself from the impending energy crisis, the European Union has gone all out, both diplomatically and on the ground level. On April 21, 2022, it released a guide for people to reduce their energy consumption. According to a press release by the European Union, this will also help "Ukraine by limiting Europe's dependency on Russia for gas". 
The situation in Europe now: The EU's gas reserves are currently 71% full, falling 9% short of the mark set before the winter crunch. Even though the steps taken by the governments and the people are more of a precautionary and volunteer job, the high price of gas also acts as a catalyst promoting the conservation of energy.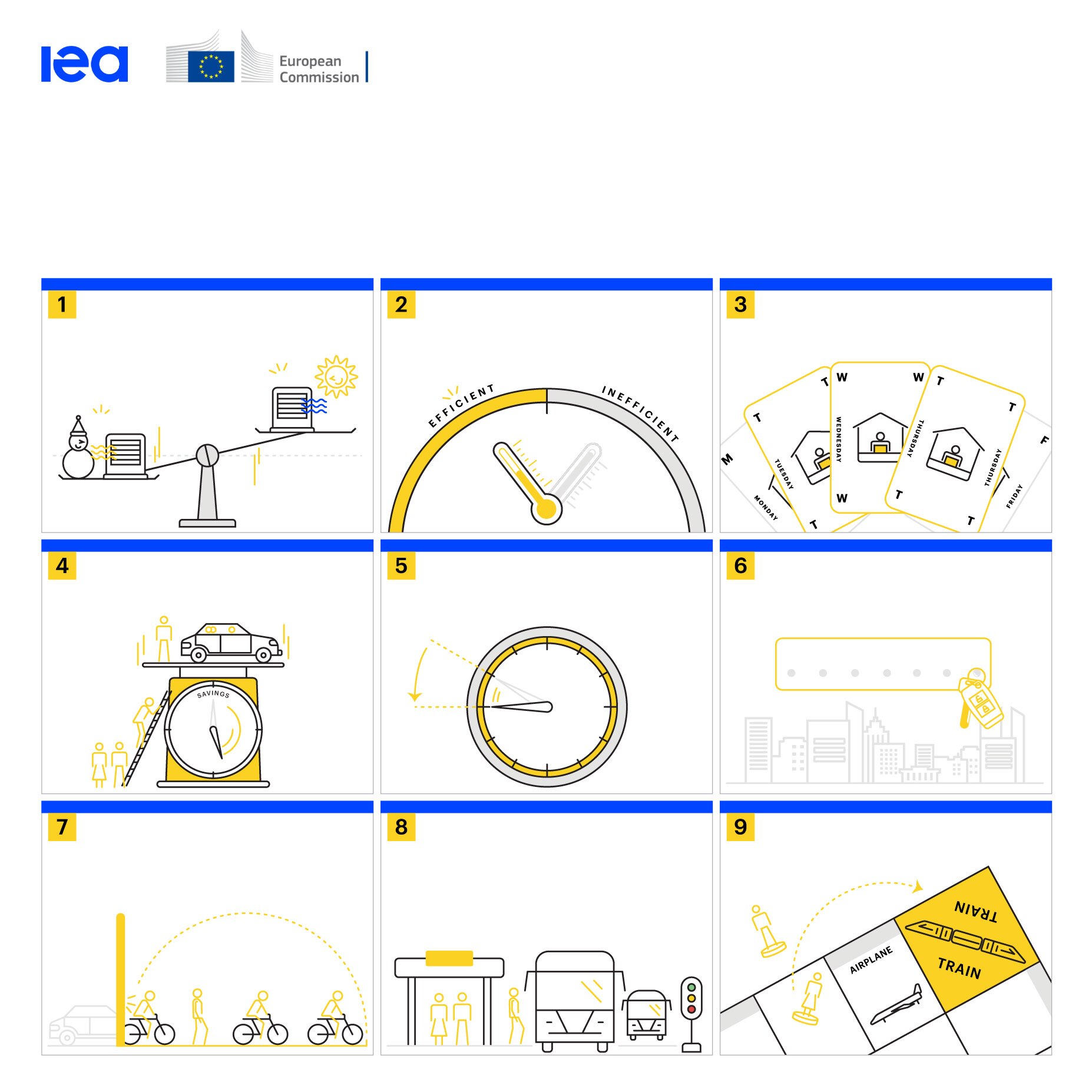 How serious is the European energy crisis? 
Hypothetically, if Russia, someday, just ordered a complete shutdown of gas to European Union, here is what will happen:
Thanks to climate change, the EU will anyway see unusual winters and it will suffer a shortfall of 45 billion cubic metres of natural gas.
Between August and March, this amounts to around 15 per cent of what EU member states consume.
In the EU, natural gas is a significant source of both energy and heat production, though to varying degrees in each country. If all safety measures aren't taken, several countries in Europe could experience blackouts. 
Some countries in Europe will be impacted more than others by this energy crisis. For example, if Russia completely shuts down its gas supplies, countries most at risk are Germany, France, and Italy, where people may lose their ability to heat their homes. In Sweden and Finland, where gas makes up a smaller portion of the overall energy mix, the impact would be less drastic.
Here's how various countries are prepping to deal with the energy challenge: