Prime Minister Narendra Modi can look back at his three years in government with a reasonable amount of satisfaction.
Politically, he is much stronger than he was when he came to power on May 16, 2014, his credibility levels remain high and he has ensured that his government remains scam-free.
The opposition stands decimated while he appears unassailable.
Normally, the three-year mark is the time when the prime minister and the government have reason to be concerned as they head into the final lap of their five-year term.
In the previous Congress regime, around this time, the UPA-2 government buffeted Commonwealth Games (CWG) and 2G scams and the Anna Hazare-led agitation, becoming a lame duck in double quick time.
For Modi, there appear to be no such concerns at the moment. His grip over the Indian electorate shows no signs of weakening, largely on account of the fact that he has ensured a scandal and taint-free government; he continues to be the most popular leader in the country by a mile.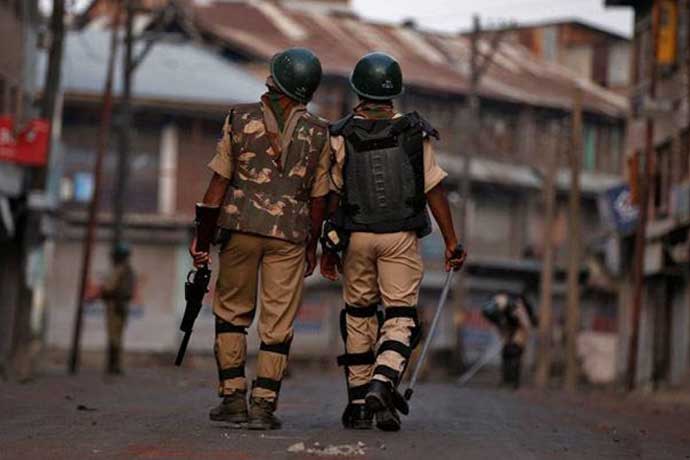 25 CRPF soldiers died in a Naxalite-led ambush in Sukma, Chattisgarh in April 2017. Photo: Reuters
Modi's communication skills and his government's media-savvy PR machinery have ensured he continues to enjoy a larger-than-life profile in the country's politics.
However, a more sober assessment of his government's achievements seems to suggest that its claims on various fronts belie the facts on the ground. While he does deserve much credit for providing a corruption-free government, he has still not been able to make a difference to ordinary Indian lives.
Little has changed as far as the situation in Kashmir and the Naxal-hit region is concerned. More soldiers and civilians continue to die, and we are as far from resolving these issues as ever.
Despite the government's claims that the economy is now growing at a faster clip than in previous years, there is little evidence on the ground to support the assertion.
For all the Centre's tall promises and the various schemes it has launched with great fanfare, the benefits have yet to percolate to the ground.
According to a Localcircles survey, compared to 2016, there was a rise of 20 percentage points in people who feel jobs are harder to secure, and close to 66 people feel that the government has not done a credible job in curbing inflation; similarly, 60 per cent people feel that crimes against women and children have not come down under the Modi government.
As the government goes in for yet another PR drive on its third anniversary in power, it can bask in its success, but must remain mindful of the areas where it has failed to deliver.