On Saturday, Abdul Quddus Bizenjo of the Pakistan Muslim League (Q), the so-called kings' party of the Musharraf era, took over as chief minister of Balochistan along with a 14-member cabinet. He is the third chief minister in four and a half years.
Bizenjo replaced Sanaullah Zehri of the PML (Nawaz), who was forced to resign from office ahead of a no-confidence motion against him. Not surprisingly, 11 of the 14 incoming cabinet members are members of the PML(N).
Most observers see this manoeuvre as the Pakistan Army's move to punish former PM Nawaz Sharif by depriving his party of any sustenance. If anything, this is a sign that parties and ideology don't matter in official Baloch politics, but it is individuals who are easily open to manipulation. In fact, Bizenjo won the 2013 election with just 544 votes cast in his favour. The turnout in his constituency was just 1.18 per cent.
In 2013, PML(N) won a majority of seats and formed a coalition government and selected a middle-class Baloch nationalist, Abdul Malik Baloch of the National Party as chief minister. But Malik had to make way for Zehri in 2015. Baloch nationalists opposed the elections and many boycotted the process. Even those who did participate, such as Sardar Akhtar Mengal, the leader of the Balochistan National Party, rejected the outcome, charging authorities with manipulating the results.
Balochistan has suffered from prolonged political turmoil and successive phases of insurgency and violent religious extremism. The most recent bout of violence began in 2003 and is still continuing. In the period between 2011 and 2016, nearly 4,000 people were killed, including 1,000 classed as terrorists, who could be separatists or sectarian killers who target Shias in the Quetta area.
In 2017, violence intensified with massive bombings in Quetta, and other areas targeting Shias, Sufis and security forces. At the end of the year, a bomb blast killed nine and injured 57 people when a Methodist Church was targeted by the Islamic State. The Pakistan Army has sought to use violent religious extremist groups to counter Baloch nationalism and blame India for the violence.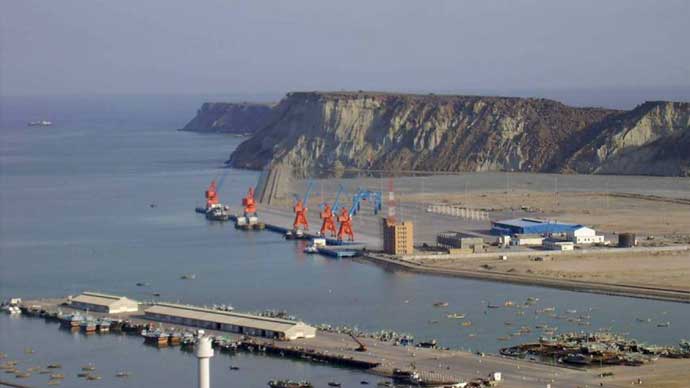 There are of course nationalist groups such as the Balochistan Liberation Army, Baloch Republican Army and Baloch Liberation Front. Pakistani authorities focus their ire on Brahamdagh Bugti of the BRA as the principal villain because he is openly pro-Indian and has even sought political asylum in India. But actually, most Baloch nationalists reject secession in favour of greater autonomy and the groups are hopelessly divided along tribal lines.
Balochistan has now come into international focus because of a report that the Chinese may be establishing a naval base on the Jiwani peninsula, adjoining the port they built and operate in Gwadar. Not many are taken in by Beijing's denial. As for Gwadar, it is the starting point of CPEC, which has become a flagship scheme of Beijing's Belt and Road Initiative (BRI). Pakistan claims Chinese investments will generate jobs and prosperity for everyone, including the Baloch. The government believes that once the mega projects kick in, Baloch nationalism will lose steam.
There is an element of wishful thinking in the Pakistani belief that CPEC will be an answer to all its problems and moderate Baloch nationalism. They believe the Baloch live in a feudal environment, dominated by their sardars and once the area is opened up, things will change.
Pakistani authorities have shown little sophistication in addressing the challenge of violence in the province whose roots go back to the sensitive issue of Baloch identity. The Pakistani state, especially the Army, tends to see Baloch nationalism as a threat to Pakistan's integrity.
In recent years, Pakistan has sought to introduce the "Indian hand" as the cause of problems. They cited Prime Minister Narendra Modi's references in his Independence Day speech in 2016 and their capture of naval officer Kubhushan Jadhav to back their claims. However, Modi's reference was innocuous to say the least and as for Jadhav, there is no real proof that he was involved in doing anything in Balochistan.
Politics are not normal in Pakistan, and even less so Balochistan. Violence and political turbulence are, of course, there, but the real problem is that it is somehow not seen as being part of the Pakistani mainstream. By and large, its parties are electoral coalitions that rise and come apart depending on the exigencies of power. Sentiments are with Baloch nationalists, but authority is exercised by an elite which is backed by the Army.
(Courtesy of Mail Today.)