Why there are no shortcuts to India-China ties
The Wuhan meeting declared focus on the long-term relations between the two countries.

Kanwal Sibal
Prime Minister Narendra Modi's informal meeting with President Xi Jinping at Wuhan was an act of diplomatic boldness. Past highest level meetings having not produced palpable progress on differences, investing politically in another meeting without a substantial outcome risked to confuse public opinion about purpose and expectations.
Doklam crisis
The Wuhan meeting took place in the backdrop of the Doklam stand-off which exposed the ugly side of Chinese diplomacy towards India. The subsequent high-level engagement between the two sides has lowered tensions, with China's diplomatic vocabulary becoming more congenial.
Both sides have clearly wanted to arrest the deterioration of ties and stabilise them in full knowledge that their many differences are not amenable to any early resolution. Wuhan was aimed at managing differences rather than achieving any breakthroughs.
Indian strategic circles have speculated that China would want to undo its Doklam setback by initiating a border incident in the coming months in an area where it enjoys a local advantage. It has the capacity to do so as its lines of communication on the Tibetan side are much superior than ours.
This would force India to either resist an encroachment directly with escalatory risks or counter in another disputed pocket in order to deny China a clear "victory" and have a bargaining chip in hand in subsequent negotiations.
With the general elections in India in 2019, any Chinese intervention would be distracting, but whether it would damage Modi domestically by exposing the failure of his China policy or strengthen him by mobilising national sentiment in his favour can be debated.
Avoiding fresh border tensions is certainly in India's interest, and of China too by any objective standards. A joint understanding that even a relatively minor incident on the border had the potential of inflaming opinion on both sides, especially after Doklam, and therefore border management mechanisms had to be strengthened was clearly needed.
This would explain why this informal meeting was desirable. Its key outcome would confirm this, namely, the agreement (according to India's version) that strategic guidance will be given to the respective militaries to strengthen communication in order to build trust and mutual understanding and enhance predictability and effectiveness in managing border affairs.
The Chinese version omits the words "strategic guidance" and speaks only of confidence-building measures and enhanced communication and cooperation to uphold peace and tranquillity. Our reference to strategic guidance suggests such guidance has been insufficient on the Chinese side if Xi Jinping's own direction to the PLA post-Doklam to strictly obey the directives of the Chinese Communist Party is to be recalled. China's version was understandably coy about this.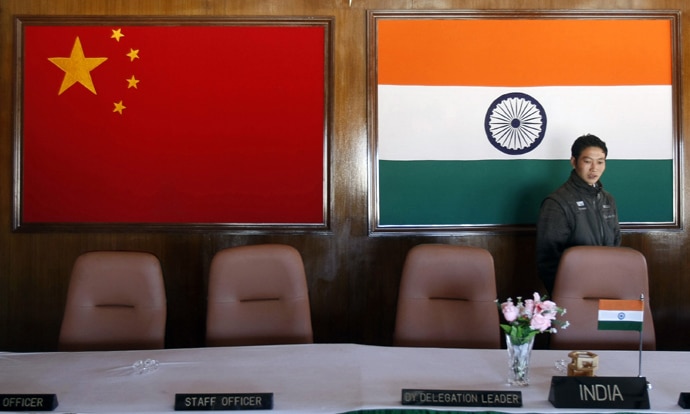 Consensus-building
It would have been important also to have an exchange of views prior to the June SCO summit in June that Modi would be attending on regional issues on which India and China differ. China and Russia, as well as Central Asian states and Pakistan, have convergent views on, for instance, China's Belt and Road Initiative (BRI) which India opposes.
As it is, at the SCO foreign ministers meeting held prior to the Wuhan meeting India did not endorse the BRI, a pet project of Xi Jinping. On the issue of terrorism, India would not want the SCO summit to commend Pakistan's counterterrorism efforts as China and Russia are prone to do. On the contrary, India would want to draw attention to Pakistan's continuing misconduct on this front, albeit indirectly.
China and Russia view the Indo-Pacific concept negatively in the context of an Asian regional security architecture whereas India's thinking is different. The Wuhan meeting would have helped the leaders appreciate better their respective positions on these issues so that formulations on them at the SCO summit reflect an acceptable consensus.
Strategic angle
At Wuhan, Modi maintained India's objection to the BRI incorporating the China Pakistan Economic Corridor (CPEC), a position that China has accepted, though for the Chinese vice foreign minister to say that China will not "force" India on the issue is diplomatically odd.
That the two leaders agreed to undertake a joint project in Afghanistan should not be construed as a dilution of India's position on the BRI because other than the CPEC India has concerns about its maritime dimension as, for example, in the case of port projects in Sri Lanka which has raised concerns about China disregarding sound financial norms and creating debt traps for partner countries, a danger that the IMF too has flagged.
The announcement of a joint project in Afghanistan serves mutual interest, with India signalling that it is not opposed to China's presence in Afghanistan, and China endorsing India's role there, no doubt to Pakistan's serious discomfiture.
India and China would have had useful discussions on the new challenges facing the international community. On some the two countries have convergent interests, be it the rising anti-globalisation and protectionist sentiments in the West.
Trump has introduced considerable unpredictability in the US foreign policy and its unilateralism in trade matters is generating instability. The US, however, is not wrong in accusing China of predatory economics. On climate change issues, the Iran nuclear deal, the WTO's centrality in regulating international trade, India and China share concerns.
The Wuhan meeting's declared focus on India-China relations in the longer term strategic perspective also signifies that no valid short-term assessments can be made of the future trajectory of ties between these two Asian giants.
(Courtesy of Mail Today)
Also read: Why Amitabh Bachchan's Twitter account is making headlines these days
The views and opinions expressed in this article are those of the authors and do not necessarily reflect the official policy or position of DailyO.in or the India Today Group. The writers are solely responsible for any claims arising out of the contents of this article.