Why Trump's Asia foreign policy is deeply unsettling
The US president is unfortunately running the US like a business enterprise.
During her recent visit to China, Democratic senator from Massachusetts, Elizabeth Warren - perceived by many as a potential presidential candidate of the Democratic Party in 2020 - came down heavily on US President Donald Trump's foreign policy, specifically towards East Asia. According to Warren, Trump's policy is bereft of any substance.
Warren pulled no punches in her attack on Trump's policy, saying it was unpredictable, and had totally neglected liberal values and human rights, which according to her had been the cornerstone of US foreign policy for long.
What precisely were Warren's criticisms?
Trump's unpredictability
Commenting on Trump's unpredictable approach towards Asia, Warren said, "This has been a chaotic foreign policy in the region, and that makes it hard to keep the allies that we need to accomplish our objectives closely stitched-in."
Critical of US approach towards China
Warren met senior Chinese officials including Liu He, vice-premier for economic policy, Yang Jiechi, a top diplomat, and the minister of defence, Wei Fenghe and discussed a number of important issues including trade and North Korea.
Warren criticised China for being relatively closed (in the economic sphere), and said that the US needed to have a more realistic approach towards Beijing. Her recommendations did not necessarily endorse Trump's approach of imposing tariffs and entering into a trade war. She also spoke about the need for the US to remain committed to raising human rights issues, and not skirt the subject, while dealing with China.
"There are areas where we have mutual interests and where we will work together to try to accomplish our shared goals. But there are also areas where we are vigorous competitors and do not have shared interests," she said.
Trump's approach towards North Korea
Third, she was quick to dub Trump's decision to meet with Kim Jong-un as "rash" given the fact that no assurance had been given to the US with regard to denuclearisation.
Finally, Warren underscored the fact that Trump administration has ignored the diplomatic corps. Previous secretary of state, Rex Tillerson, who fell out with Trump over the Iran issue, had differences with diplomats over a number of issues; budget cuts, leaving important positions vacant, and downplaying the human rights issue.
But are Warren's criticisms legitimate?
Scepticism in East Asia
Trump's unpredictability is worrying allies, not just in East Asia. South Korea and Japan were first worried about Trump's stand on the need for both to pay for security which the US provides. In April 2017, he asked South Korea to pay for an anti-missile system, and spoke about renegotiating a trade agreement, South Korea-United States Free Trade Agreement (Korus) has been sharply criticised by Trump and dubbed "horrible".
The US President's statements were criticised by prominent analysts and policymakers given the instability in the Korean Peninsula.
More recently, while South Korea in talks with North Korea to reduce tensions over the nuclear issue, Trump imposed tariffs on aluminium and steel which have impacted both South Korea and Japan, though the US agreed to exempt South Korea from steel tariffs. Instead, it imposed a quota on steel imports, for which both countries agreed in principle. South Korea agreed to provide greater access to US automobile manufacturers.
India worried about Trump's approach
Even allies like India are worried not just with regard to Trump's insular economic policies (restrictions imposed on H1B visas being a major issue) but also his stand on Iran (the US President is keen to scrap the nuclear agreement signed between Iran and P5+1 countries in 2015). Indian concerns stem from the fact that it has invested in the Chabahar Port Project - perceived by New Delhi as it's gateway to Afghanistan and Central Asia.
The second point which Warren made has merit as well and is important because Trump has not really spoken out against China's human rights record. His outbursts have been direct more at China's economic moves.
During his visit to Beijing, Trump did not raise the human rights issues. Instead he criticised previous US governments. US President gets along well with leaders such as Philippines President Rodrigo Duterte, who has scant respect for human rights. During his meeting with Duterte, the issue of human rights did not come up. On the other hand, Trump has praised China, Philippines and Singapore for executing drug traffickers, and even advocated a similar approach towards drug peddlers in US. Given the fact that Trump's focus is on business, human rights are inconsequential in his dealings with other leaders and he is comfortable with many authoritarian leaders.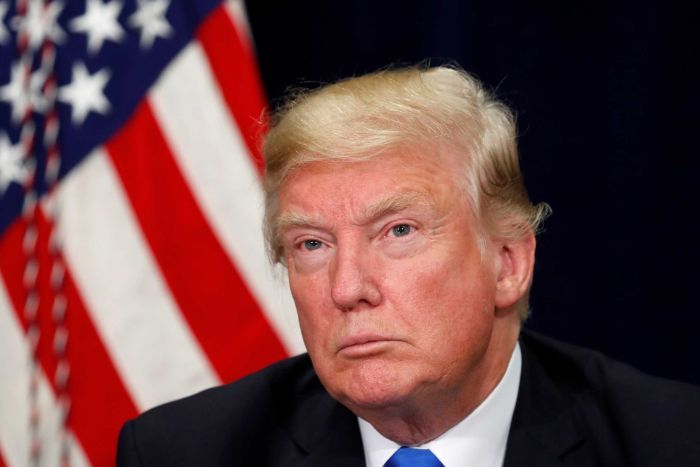 Third, in the context of North Korea, it is not just Warren, but a number of analysts who believe that Trump's decision is not well thought out, and he is banking on personal chemistry. There is also scepticism that if any summit were to go ahead, North Korean's know that he is prone to flattery and US may be outmaneuvered. There is a worry that if summitry does not achieve desired goals, Trump may take an excessively hawkish stance.
US allies like Japan want their demands to be accommodated. Japan is worried that Trump may reach an agreement where its own cities are protected from a nuclear attack, while Japan may be left vulnerable despite the security alliance between both countries.
Finally, Trump is literally running the US like a business enterprise. He has fired 18 colleagues, including two national security advisers and a secretary of state. There are numerous problems with the embedded establishment in Washington DC (beltway), but expertise is needed, especially in the context of complex foreign policy issues. Diplomatic corps need to be given more importance and it remains to be seen if Trump realises this.
Trump may think that his style is working and his approvals have risen slightly to 42 per cent from 40 per cent in early March, they are still not particularly high. He has also lost a number of mid-term elections, including the PA 18 Congressional seat in Pennsylvania - which is a Republican stronghold.
Interestingly, Trump had made his announcement on US tariffs on steel and import tariffs just days before the election. More recently, a Democratic candidate, Rebecca Dallet, won an election in the Wisconsin Supreme Court and reduced the conservative majority to a narrow - 4-3. All these triumphs of the Democrats, even in Rust Belt, emphasize the point that "economic nationalism" and "populism" of Trump has not found the sort of resonance, he was expecting. Trump would do well to take Warren's criticisms seriously.
Lessons for opposition leaders in other countries
Opposition leaders in other parts of the world, including India, would do well to learn from Warren's logical criticisms of Trump. It is easy to criticise policies, but it is important to remain nuanced, and give constructive suggestions like Warren has. The crux of Warren's argument that content should take precedence over optics, and principles should matter as much as pragmatism in US foreign policy, are important.
Are we likely to see an alternative foreign policy narrative, which may well put Trump on the defensive in the US, and could opposition leaders in other countries, take a cue from Warren?
Also read: Salman Khan gets 5 years in jail: What Bollywood stands to lose
The views and opinions expressed in this article are those of the authors and do not necessarily reflect the official policy or position of DailyO.in or the India Today Group. The writers are solely responsible for any claims arising out of the contents of this article.