His two older brothers were already well-established names in the film industry when this "baby brother" – the youngest of the Anand brothers – entered the industry and made a very special place for himself as a filmmaker who looked upon cinema as an integrated art form.
He was Vijay Anand (known popularly as Goldie). February 23 is his 15th death anniversary.
Goldie's cinematic vision was indeed unique and made him stand apart from his brothers-Chetan Anand and Dev Anand. It was Dev Anand who became a shining star of the silver screen and emerged as a part of the great trinity (Dilip Kumar, Dev Anand and Raj Kapoor). Chetan Anand and Goldie became acclaimed filmmakers who had an entirely different outlook towards cinema. However, these two brothers also acted in some films where they displayed their talent before the camera too.
Goldie's cinematic vision was indeed unique. (Photo: Twitter)
Vijay Anand's magnum opus is Guide, the 1965 film he directed. It was based on RK Narayan's novel The Guide. However, Vijay Anand transformed this story into a memorable script with sensitive dialogues and melodious songs that took the nation by storm. Guide was declared a classic forever!
In an interview, Guide's heroine Waheeda Rehman said that Goldie's point of view matched perfectly with her perspective regarding this film and thus there was a great harmony in it. She also said that Goldie could make Dev Anand, older to him by eleven years, do exactly what he wanted him to do, even though Dev Sa'ab sometimes threw childish tantrums.
But Goldie knew how to get around him. Goldie was actually the first modern filmmaker of our industry. The newness and slickness he brought to our films are indeed amazing. Teesri Manzil, the great musical suspense thriller and Jewel Thief, the mystery film that captured the imagination of the audiences in the 1960s and still does, are films that bear a modern look even today.
Nothing like these films had hit the screen before Goldie brought in his innovative outlook as a writer and director. He always believed that as a filmmaker, he must be in control of all aspects of cinema. He wrote the stories, dialogues, screenplays and scripts of the films and even had a good idea regarding the lyrics of the songs.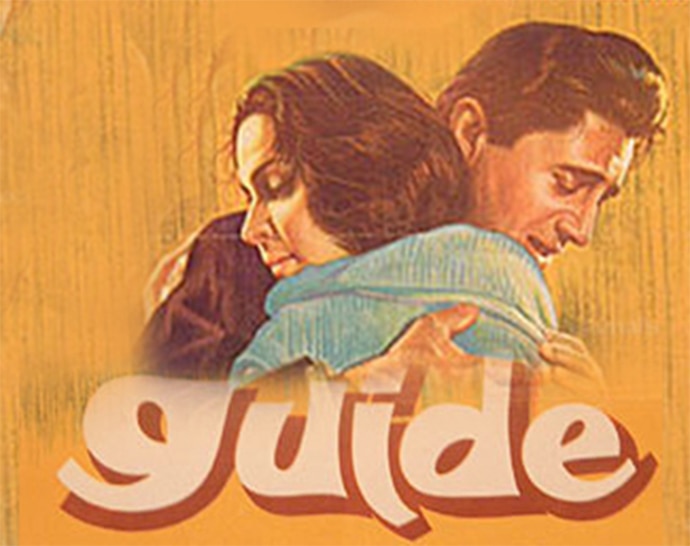 Goldie was the first modern filmmaker of our industry. (Photo: Wikimedia Commons)
He created the "mukhdas" of many of the songs that were part of his films. In this, he was walking in the footsteps of legendary filmmaker Raj Kapoor. However, Goldie's range was very vast and he could work in any genre of films. Johny Mera Naam is a memorable Goldie film, a very slick thriller where romance and emotion add to the appeal of this film. Johny Mera Naam is a film anyone can watch anytime and be engrossed in it.
As an actor, Goldie's roles in Tere Mere Sapne ( which he based on AJ Cronin's The Citadel)  and in Kora Kagaz are memorable performances. Both roles are extremely serious – the first is of Dr Jagannath Kothari and the second is of Professor Sukesh Dutt (a professor of English).
He excelled himself in these roles as also in the film Main Tulsi Tere Angan ki in the 1970s. However, it is as a brilliant director and writer that Goldie will always be remembered. The way in which he picturised songs is something that nobody else could do. All the songs of Guide (especially 'Aaj phir jeenay ki tamanna hai and Dinn Dhhal Jaaye' ), 'Pal Pal Dil ke paas tum rehti ho' (Blackmail), 'Pal bhar ke liye koi hamey pyaar kar le' (Johny Mera Naam), 'Hey mainey kasam li, hey tooney kasam li' (Tere Mere Sapne)  and 'Dil ka Bhanwar Kare pukaar, pyaar ka raag suno re' (Tere Ghar ke Saamne) are some of these songs.
Despite acting in a few films, it is as a brilliant director and writer that Goldie will always be remembered. (Photo: Twitter)
Each of them tells a story beautifully. It was as if he planned a screenplay for picturising each song of his films. Goldie's Teesri Manzil went a long way in creating the rockstar image of Shammi Kapoor. Goldie loved to experiment. In Tere Mere Sapne, we see the usually glamorous Mumtaz portraying the role of a simple housewife who wears cotton sarees and is very idealistic. Goldie could look beyond stereotypes and help actors re-invent themselves. He always saw himself as a student and an explorer.
Although all of Goldie's films are special, Guide is the one which will always keep his name shining in golden letters in the history of Indian cinema. Lovingly made, technically perfect and with songs to die for, Guide is a gem which is forever. It brought Goldie the best director and best dialogue writer Filmfare awards. Dev Anand and Waheeda Rehman won the awards for best actor and best actress. The movie itself got the best film award! Indeed, Goldie had put his heart and soul into Guide. And it showed.
Many a time it has been felt that both Chetan Anand and Goldie Anand have been underestimated as filmmakers. However, time will prove their brilliance as one generation after another watches their films. Audiences is the best judge. Goldie's cinema will live forever and shine forever, Its beauty can never fade.