Ever since the IAF pounded JeM locations across the border, nothing seems to have changed. Yes, Wing Commander Abhinandan has been set free and handed over to India but little else changed. There have been dozens of ceasefire violations by the Pakistani army and at least three civiliahns have lost their lives and dozens injured because of it.
Irony died a second death when a resolution was submitted in Pakistan parliament to endorse Imran Khan for the Nobel Peace Prize. The release of Abhinandan Varthaman had nothing to do with any 'goodwill', a word that does not exist in the dictionary of Pakistan's military masters. The Prime Minister's stance was just his master's voice. The only probable reason Pakistan scaled back its response could be the 'classified' inputs General Bajwa received from his investigators. Despite inhabiting a bubble of an inflated ego, no General wants to start a war that he has no hope of winning. As for the nuclear option, it is no option at all. The first use of nukes would ensure Pakistan's future existence, exclusively in history books.
Nothing will stop the 'deep state' in Pakistan. (AP photo of Pakistan army in Balakot)
The existential crisis of Pakistan started from its inception. That crisis culminated in the independence of Bangladesh in 1971. That crisis very much endures to this day. Not in the scale that led to the 1971 war, but nobody knows what will happen in, say dozen-odd years. The Soviet interference in Afghanistan ensured Pakistan's survival. Then came the post-9/11 response of the US. It needed a route, a launch pad. Pakistan survived again.
The only ideology that drives this failed state along is to separate Muslim majority Kashmir from a secular India. It provides Pakistan with its only legitimacy. Unless that happens, the very basis of Pakistan that rests on the two-nation theory goes out of the window. Yes, we crave for peace. Yes, you can continue the cultural exchange with Pakistan — only thing is that nothing will stop the terrorists. It won't stop the 'deep state'.
Another alarming development has manifested itself lately.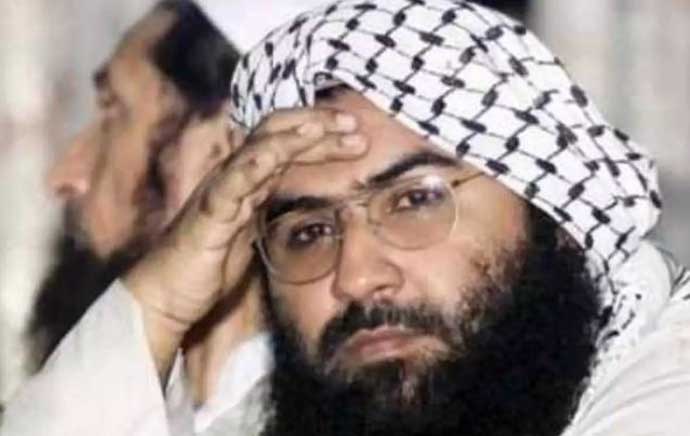 The terror organisations are not dependent on ISI exclusively. (Photo: Reuters)
The terrorist organisations, created, funded and trained by the ISI, are increasingly stretching their wings. They are no longer exclusively dependent on the ISI. At times, the terror organisations have acted on their own, without waiting for sanctions from their masters.
India will have to learn to live with sponsored terrorism. World history is replete with examples that show counter-insurgency operations are never successful when cross-border benefactors exist. The supply chain keeps pushing in money, arms and ammunition, and the number of disgruntled young people never falls short, owing to the socio-economic and, sometimes, political reasons.
Surgical strikes have taken place in a limited manner before the much-publicised one following the Uri attack. What changed after Uri was the doctrine India was following. Taking up a more proactive stance as opposed to a reactive, defensive posture needed political sanction.
That came along and we changed the rules of our engagement with Pakistan. This change worried the terror operatives and their perennial sponsors. Pakistan cares two hoots for the jihadis they despatch. It knows that they are fidayeens and are not coming back anyway.
But make no mistake; neither cross-border surgical strikes nor limited air strikes are going to change Pakistan. Until and unless the neighbour changes its doctrine, little will change on the ground.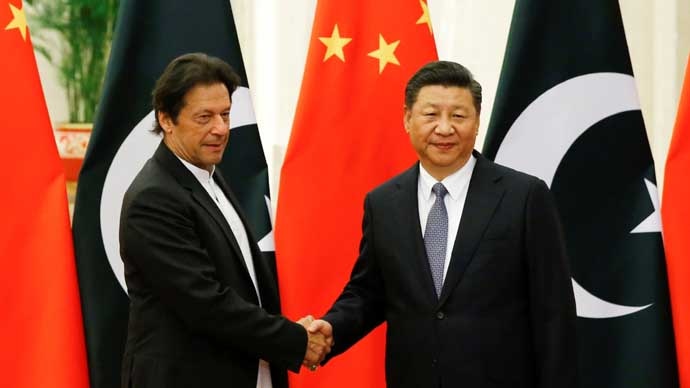 China is the only veto-wielding member of the UN keeping a global trerrorist free of sanctions. (Photo: Reuters)
India's diplomatic blitzkrieg has ensured that the international community is more receptive of India's stand. The Trump administration is far less friendly towards Pakistan; Saudi Arabia has, for the first time, walked the diplomatic tightrope vis-a-vis its relation with India and Pakistan and China which is still not too keen to abandon Pakistan or buy India's line — maybe more concerned with its international image of being the only veto-wielding member of the UN which is helping keep a global terrorist free of sanctions.
Israel's experience shows that surgical strikes cannot alone eliminate terror organisations. But it can change the outlook of the sponsor if the price is too high. While India continues to add a Pakistan to our GDP on a yearly basis, we must ensure that the cost is kept high for Pakistan and ramp up our vigil.