The chilling details of the Jamal Khashoggi murder coupled with narratives provided by Saudi officials — that change every day — have created an atmosphere of confusion. But nobody has bothered asking the right question: Out of the hundreds of journalists slaughtered across Islamic nations on a regular basis, what was so special about Jamal Khashoggi?
First of all, even a school-going child would know that very little happens inside the Saudi Kingdom without the knowledge of the crown prince Muhammad bin Salman. That he claims he was unaware of his officials allegedly carrying out the brutal assassination of an international critic of his policies is almost laughable.
It is also ludicrous to believe that the US would jeopardise its crucial economic relations with Saudi over this particular murder.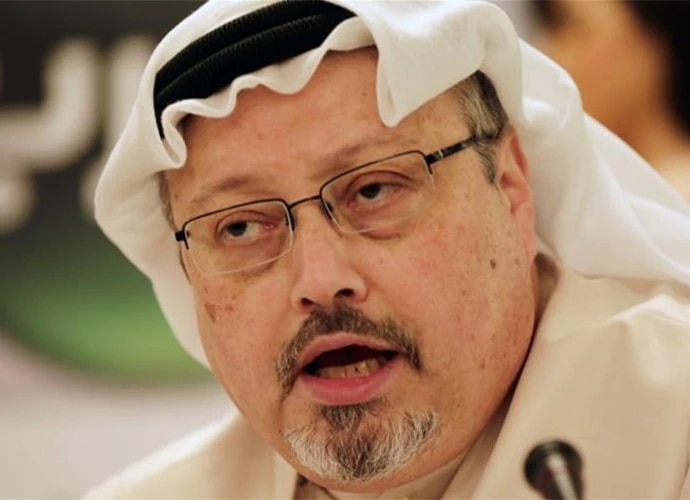 What exactly was so special about Jamal Khashoggi? (Photo: Reuters)
That being said, let's take a look at the man Khashoggi was, the reasons he met his horrific demise — and why he became media's favourite overnight.
Jamal Khashoggi apparently was a childhood pal of Osama bin Laden and shared his dream of establishing a global Islamic State — they just differed on its methods.
In fact, Khashoggi grieved the death of his childhood friend too. He was a staunch supporter of Al-Qaeda founder Abdullah Azzam all his life and he advocated shifting the Saudi regime to a more cleric-led society. He actively propagated the idea of a "Muslim Brotherhood" and wanted Saudi Arabia to abandon the US-Israel nexus and join the Muslim Brotherhood's bond with Hamas for the destruction of Israel.
He was a huge proponent of political Islam. And while Muhammad bin Salman had been critical of Turkey and Qatar's alliance with extremists, Khashoggi was very pro-Erdoğan-led-Turkey and its alliance with extremists.
Interestingly, Khashoggi was very pro-Erdoğan-led-Turkey and its alliance with extremists. (Photo: Reuters)
Muhammad bin Salman broke ties with Qatar over its support of Hamas and Hezbollah, but Khashoggi criticised the crown prince over this decision and declared on Al-Jazeera that Saudi Arabia should return to its "religious roots".
Khashoggi was more of an Islamist than ten Mohammed bin Salmans combined — he apparently wished to topple the current kingdom and have it replaced with an even more regressive Wahhabi regime. It was perhaps this disagreement that led to his death.
Why then did none of the mainstream media portals throw light on this purported part of his ideology?
And despite being such a huge supporter of the Muslim Brotherhood and Islamic extremism, how did he not only get a US Green Card but also get hired by the Washington Post as a columnist?
The reason, perhaps, is that the Left has a monopoly on the media and they found in Khashoggi the voice of oppressed Palestinians and subjugated Islamists.
They, perhaps, thus portrayed him as the reformist, moderate, free-speech-warrior, now apparently killed by the dictator-duo of Trump and Muhammad bin Salman.
Very little happens inside the Saudi Kingdom without the knowledge of crown prince Muhammad bin Salman. (Photo: Reuters)
If the New York Times and the Washington Post were — and are — so sympathetic towards reformist voices oppressed by Middle-Eastern dictators, isn't it surprising that Sharif Geber, Raif Badawi, Loujain al-Hathloul and hundreds of journalists who have been, and continue to be, tortured, electrocuted and mutilated on the orders of Erdoğan have found barely any mention?
The redesigning of Khashoggi's image as that of a journalist and a free-speech martyr is all part of the Left's alliance with Islamists against the rise of the supposedly fascist Right wing. They seem to have struck gold in Khashoggi's assassination and are now using the chilling details of the incident to cloud the ideological inclinations of the slain journalist.
Muhammad bin Salman is no angel — he has behaved the same way any totalitarian dictator would, especially in how he has dealt with dissenters wishing to topple his regime. But the steps he has taken in the last few years are revolutionary by Saudi standards. He is creating a rift between politics and religious clerics, something neither the Left, nor Islamist ideologues like Khashoggi desire.
Despite all the regressive ideological inclinations of Khashoggi, this must be said — nobody deserves an inhumane demise like his.
But by making heroes out of people like Khashoggi, the Left has shot itself in its own foot and this is something it would regret.