The media must take some blame for the controversy surrounding the recently concluded visit of Canadian Prime Minister Justin Trudeau. Of course, the Canadians too, need to explain as to why they needlessly hyped up the visit to the extent that they did.
This was an important visit. Trudeau is a charismatic figure. But to parade him and his family everywhere in grotesque costumes was way over the top. Fortunately, some sanity was restored in the last leg of his visit where he had important meetings with Prime Minister Narendra Modi and Indian officials.
Much has been made of the Khalistan issue poisoning the visit. But commentators have not noticed that Canada agreed to a far-reaching Framework for Cooperation between the two countries on Countering Terrorism and Violent Extremism on February 14, three days before Trudeau even landed in India.
Released only on February 23, this provided a far-reaching Canadian commitment to collaborate with India on a range of areas to stop cross-border terrorism, terrorist financing and countering radicalisation. It specifically named groups such as the al-Qaeda, Islamic State, Haqqani network, Lashkar-e-Taiba, Jaish-e-Mohammed, Babbar Khalsa International and International Sikh Youth Federation.
This was probably Ottawa's way of making up for its past sins, which include a shoddy probe and trial of those involved in the bombing of Air India Flight 184 Kanishka in 1984. But the Canadian intent was clear as well as its commitment which has gone further than any other country.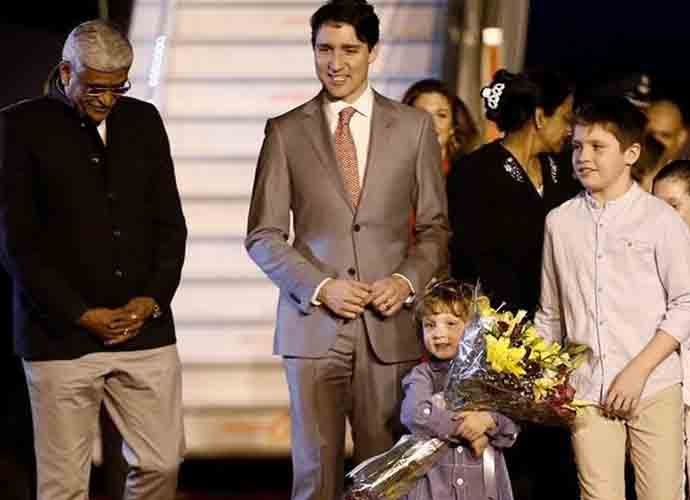 An entirely bogus controversy was created on the issue of Modi not going to the airport to receive Trudeau. Now, it is a well-established practice that foreign heads of state and government are received by relatively junior figures at the airport with their formal reception taking place in the Rashtrapati Bhavan fore-court.
Breaking protocol to receive a guest personally is entirely the personal prerogative of the PM. Usually, he does it to signal his personal/ideological fondness for a leader, as was the case of Israel's PM Benjamin Netanyahu, or to reciprocate a gesture, as was the case with Crown Prince Sheikh Mohammed bin Zayed who is neither head of state or government of the UAE, or of course, when the visitor is the President of the United States. Trudeau fell in neither categories and protocol-wise, it was the right thing to do, since Modi had also been received during his visit to Canada in 2015 by a protocol officer. This gesture was then spun out to argue that Modi was snubbing Trudeau because his Liberal Party supported Khalistani Sikhs in Canada.
The last and really important official leg of the visit did seek to correct the impressions. While Trudeau was warmly received (and hugged) by Modi and his ministers, Canada went out of its way to reassure India on the issue of terrorism and both sides agreed to respect each other's "sovereignty, unity and territorial integrity".
Both countries know that good relations between them will have important payoffs for their people. As it is, India is bound to Canada through diaspora ties, as well as the presence of more than 1,00,000 students. Canada is a rich country with vast natural resources, but it is also a major industrial power with a strong research and development base.
Despite its small population base, it stands at number 10 in GDP rankings as compared to India at number 7.
All this talk about terrorism is a needless diversion. In part it reflects the immaturity of the Indian media and in part, the Indian government's over-the-top approach to an issue that no longer has much salience.
The Khalistan movement may be a factor in domestic politics of the British or Canadian Sikhs, but it is as dead as a dodo in Punjab and the credit for this goes to the people of the state whose rejection of extremism led to the destruction of the movement. As the record shows, Khalistani conspiracies, when they do occur, are quickly unravelled and there is little evidence of any popular support for them.
New Delhi makes a big fuss over terrorism because the ruling party seeks to keep up the tempo of its critique of Pakistan as a means of seeking domestic political dividends. India has not suffered a major terror strike since the Mumbai attack of 2008, but Modi has positioned himself as the number one global anti-terrorism warrior. All this means that instead of focusing on economic issues which could yield developmental dividends for the country, the energy of the government is wasted on fighting the phantoms of the past.