Kamla Jaan to Kankar Munjare: Oddballs whose political legacy matters in Madhya Pradesh
Although these personalities are not contesting the November 2018 Assembly polls, they are still pretty much in the 'race'.
These are oddballs in Madhya Pradesh politics. Kamla Jaan and Shabnam Mausi had captured the nation's imagination after the two eunuchs became the mayor and a member of legislature respectively in the central Indian state.
Although they are not contesting the November 2018 Madhya Pradesh Assembly polls, their political legacy is still talked about. Politician Kankar Munjare faces many court cases and fancies himself to be a social crusader. Both him and his wife Anubha are in the fray as Samajwadi Party nominees, while another man to rely on muscle power and rake up controversies, Kishore Samrite, currently in the Bahujan Samaj Party, is not contesting due to adverse court rulings.
Here is a brief account of various oddballs in Madhya Pradesh politics:
Shabnam Mausi–Kamla Jaan
Kamla, a former mayor of Katni, had to lose her job because of her gender. Kamla had done for Katni all the things a copybook mayor would have — sunk wells, fixed drains, renovated bus stations — but that wasn't enough to save her job as the first eunuch mayor in the country.
In February 2003, the Madhya Pradesh High Court gave a ruling that Kamla Jaan was not eligible to be the mayor and termed her election illegal as the mayoral post at Katni constituency was reserved for women. On the electoral rolls, Kamla Jaan was then registered as male.
The changemaker: Kamla Jaan (Credit: IndiaToday.in)
Kamla had been mayor of Katni since January 2000 and, like many other eunuchs, referred to herself as female. She had told the court that before contesting, she had not bothered to check out her gender on the electoral rolls. She had also declined to get herself medically examined.
Subsequently, the laws were changed in documents like passports and electoral rolls when a separate column of "third sex" was introduced.
In India, most eunuchs or hijras are male. Often, young boys are abducted, then ritually castrated. Only a few are actually hermaphrodites.
Shabnam Mausi was country's first eunuch MLA when she won as an independent from Suhagpur Assembly seat in 1998.
Nothing was easy for politician Shabnam Mausi.
As she recalled, when Mausi entered the Madhya Pradesh Assembly as an Independent, she was constantly laughed at. Each time she got up to speak, catcalls and whistles greeted her. "Fellow MLAs questioned my gender. I was looked at as an object, a jester of sorts. But each time it happened, it made me more determined to prove them wrong."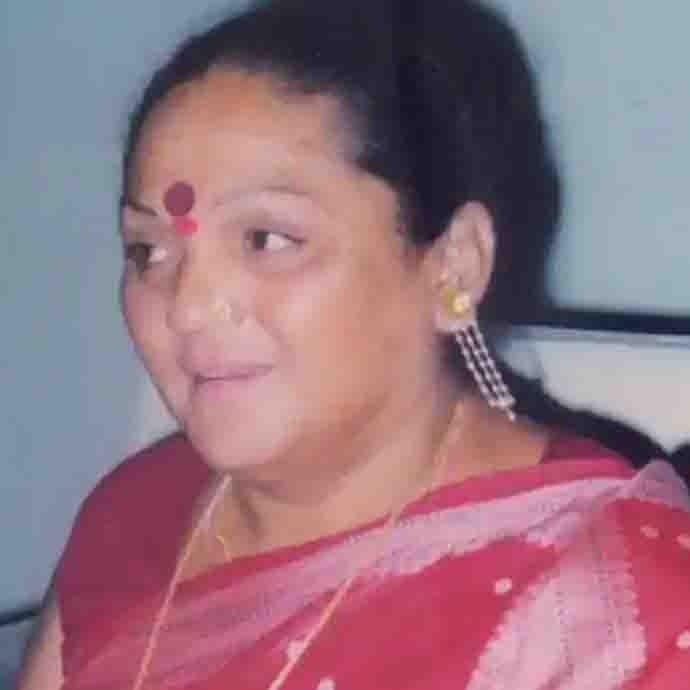 Breaking barriers: Shabnam Mausi. (Credit: Facebook)
Once a Congress minister made some outrageous remark that upset Mausi so much, she ran after him with a shoe in hand.
On another occasion, Mausi was stunned when the then-state Congress president Radha Krishan Malviya sought to know her gender. But the quick-witted MLA came back with a one-liner: "Tu bata, tu Radha hai ki Krishan hai? (You tell me, are you Radha or Krishna?)."
Incidentally, Shabnam Mausi's real life story has been made into a film too. Produced by Sudesh Bhosle and J Manoj, and directed by Yogesh Bharadwaj, the film, Shabnam Mausi (2007) had Ashutosh Rana essaying her role as the eunuch politician.
Ashutosh Rana in and as Shabnam Mausi, 2007. (Credit: YouTube)
The politically inclined eunuchs believe their time in politics is here. Shabnam Mausi, Kamla Jaan and her tribe claim to be "original Ram bhakts", quoting from the Ramayana. According to them, when Rama was banished to the forest, he urged all men and women followers to go home. Being neither, the eunuchs waited 14 years for his return. When Rama returned from his vanvas, he found them waiting for him on the banks of the Sarayu in Ayodhya. Deeply moved by their devotion, he blessed the outcasts, or so goes the eunuchs' tale to show that in 'Kalyug', they will be the political masters.
Kishore Samrite
Kishore Samrite has over 40 cases of murder, loot, kidnapping, criminal intimidation and assault on government officials on duty. In 2007, he won a by-election from the Lanji Assembly segment, wresting the seat from the BJP for the Samajwadi Party.
Samrite's victory was more significant since he was in jail throughout the campaign — yet relegated the Congress to the third spot.
Samrite has a habit of making sensational disclosures and also sacrificing animals as a mode of prayers or thanks-giving.
A sacrificial goat in Kamakhya temple, Guwahati. (Credit: AP photo/representational)
A 'faithful,' he loves to travel to the Kamakhya temple in Guwahati. In December, 2005 when Amitabh Bachchan was not keeping well, Samirite travelled to Assam to sacrifice two buffaloes in Kamakhya temple to pray for the superstar's speedy recovery.
Samrite, the then-MP Samajwadi Party secretary, proudly owned up the animal sacrifice. The incident, however, had drawn the ire of the People for Ethical Treatment of Animals (PETA) — of which Amitabh Bachchan is the ambassador.
On March 19, 2008, four months before cash reached inside the Lok Sabha, Samrite had stunned the political class in Bhopal, by claiming that state Congress party managers had offered him Rs 10 lakh in exchange of support for Vivek Tankha, a former advocate general of the state and Congress-backed nominee for Rajya Sabha polls.
Cash for votes? (Credit: YouTube screengrab)
A calm Samrite had showed crisp Rs 1000 notes spread over a table at the MLA guest house while he went on narrating the alleged sequence of events of how he had apparently received a call from a former Congress minister Rajendra Singh, followed ostensibly by a visit by NL Prajapati, a close associate of the then-MPCC chief Suresh Pachauri. Prajapati, Samrite claimed, offered him Rs 10 lakh in cash.
When Samrite got elected to the Madhya Pradesh Assembly, a bigger feast followed back in his hometown. In the presence of the Samajwadi Party chief Mulayam Singh Yadav's son, Akhilesh Yadav, Samrite is said to have sacrificed 108 goats in the Lanji development block of Balaghat district in Madhya Pradesh.
The goats, each priced over Rs 2,000, were sacrificed on the intervening night of March 7-8, 2008.
Eyewitness accounts said the mass sacrifice had taken place in Gangi Raja temple, around 10 km from Lanji town. Nestled in dense forest cover, Samirite's alleged exploits failed to alert animal lovers and organisations.
Local Gond tribals follow an ancient practice of animal sacrifices during their festivals as part of their attempts to please God. The Gonds believe that a sacrificed animal's blood drives out evil spirits.
Samrite had defended the festivities and said, "It was the tribals who had sacrificed the goats to keep alive their tradition. I respect their tradition and donated rice and made special arrangements for the mass bhoj (feast) in which some 35,000 tribals had participated.
"I see nothing wrong behind such sacrifices and practices in our age-old tribal culture," he had remarked.
In 2014, the Supreme Court had slapped a Rs 5 lakh fine on Kishore Samrite while dismissing as without substance his petition against Rahul Gandhi in which he alleged that the Congress leader had confined a girl in Uttar Pradesh.
Kankar Munjare
In 2003, Vijay Mallya had travelled to Bhopal to assess the chances of the Janata Party — the one-man outfit he had headed then — in the Assembly elections. The liquor baron, now absconding, was given a rousing welcome.
"Agar saadhan mil jaaye toh Janata Party 50 seats jeeti sakt hai (If we have the resources, we could win 50 Assembly seats)," Kankar Munjare, a former member of parliament and MLA, had told him.
The odd man out: Kankar Munjare. (Credit: YouTube)
Munjare had apparently sought Rs 10 lakh per candidate, and a ride in Mallya's personal plane, once in a while. The canny businessman took out his palmtop, did a few quick calculations and beat a quick retreat, promising to respond the next time he was in town.
In Delhi, Digvijaya Singh, chief minister then, had reportedly placed a bet with Mallya that barring one Kankar Munjare, all Janata Party candidates would forfeit their security deposits.
Munjare has eleven criminal cases pending against him under sections 354, 355, 396, 294, 323, 506, 34, 437, 449, 396, 151, 189 that range from allegations of dacoity, rioting, wrongful confinement, trespassing, criminal intimidation, assault or criminal force with intent to dishonour person, etc.
Munjare defends himself, insisting that these charges were slapped against him when he tried to protect the Adivasi Baiga tribe in and around Balaghat.
Also read: Madhya Pradesh Election 2018: Why Congress stops campaigning when Rahul Gandhi is not there in the state
The views and opinions expressed in this article are those of the authors and do not necessarily reflect the official policy or position of DailyO.in or the India Today Group. The writers are solely responsible for any claims arising out of the contents of this article.