How pitch for a Bengali Prime Minister may propel Mamata Banerjee to the top chair
It is likely that she will wait till results are out to stake claim to the prime minister's chair.

Romita Datta
The Opposition's choice for the prime ministerial candidate is beginning to narrow down. The buzz is to project an 'Iron Lady' like Indira Gandhi as the candidate for the position of head of the nation this time.
Recently Rashtriya Janata Dal (RJD) leader and Lalu Yadav's son Tejashwi Yadav had suggested that Mamata Banerjee and Mayawati could be considered for the top job.
While the candidature of the two women leaders, who have proved their mettle in the world of politics, was still a matter of conjecture, Janata Dal (Secular) supremo HD Deve Gowda cleared the air and zeroed in on two names from his side — Trinamool Congress chief Mamata Banerjee and BSP supremo Mayawati.
Asked about chances of Mamata becoming a Prime Minister, Deve Gowda said: "Most welcome if Mamata is projected as PM. Indira Gandhi ruled for 17 years. Why should we (men) alone become PM? Why not Mamata or Mayawati?
No politician from the Opposition camp has so far expressed any reservations about the proposal.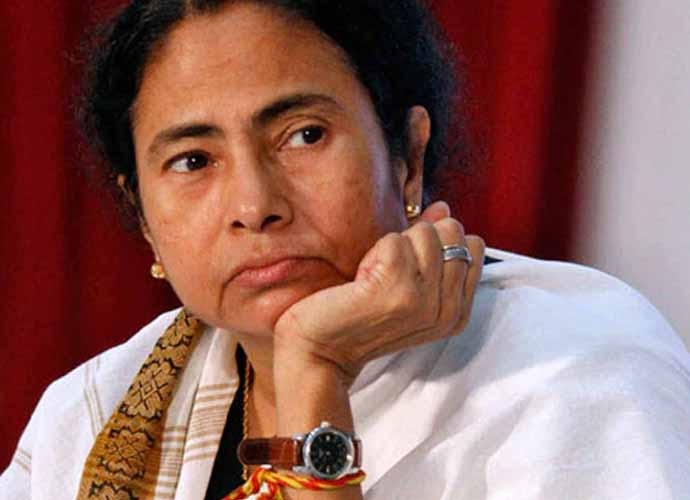 Nationalist Congress Party (NCP) leader, Sharad Pawar, who is also seen as a prime ministerial candidate, on his part, said that senior leaders like Sonia Gandhi, Deve Gowda and he himself, who have no prime ministerial ambitions, should concentrate on consolidating the Opposition camp to take on the BJP in the 2019 general elections.
The statements have come as music to the ears of Banerjee and her supporters in Bengal. Didi's road to Delhi appears to be more or less hurdle-free, in case there is no major rainfall of fortune for the Congress.
In West Bengal too, there is growing enthusiasm over the prospect of having a Bengali Prime Minister. The state missed out on the opportunity when in 1996 Jyoti Basu was not allowed to take up the job by the party's highest decision-making body — Politburo.
Basu later regretted called the decision a "historic blunder".
"Bengal won't commit another historic blunder and we have to make sure that another Bengali makes it this time," said a Trinamool Congress MP, on the condition of anonymity.
Efforts are already on to consolidate votes in the state by drumming up support for a Bengali for the plum post.
Be it political rallies, processions or government programmes, there is just one theme underlining it all - "It's time people of India got a leader like Mamata Banerjee."
At a recent rally in Midnapore, held to counter Prime Minister Narendra Modi's political programme in the state, all Trinamool Congress leaders stressed the need to replace Modi with Banerjee, "who worked for all" and was "humane in her approach".
While Banerjee's trusted lieutenants gushed over her achievements and said that she was actually capable of ushering in good times, as opposed to Modi's promise of 'achhe din', they were quick to add that Banerjee has no lust for power.
But Banerjee's love for positions of power from where she can command and control is well known. However, she is in no hurry to lift her veil. On the question of Prime Minister's chair, she'll go by the Lucknowi tehzeeb of "pehele aap".
The West Bengal chief minister recently said she would be happy to work like a squirrel that goes about doing its work quietly, without really bothering about its reward.
It is likely that she will wait till results are out to stake claim to the prime minister's chair.
Even when the Congress president Rahul Gandhi said that his party will have no problem in accepting anybody as Prime Minister provided the person is non-BJP and non-RSS, Banerjee stressed on collective leadership.
Quoting Rabindranath Tagore, she said, "We are all Kings in the kingdom of our King."
But how this 'group of kings' will rule the kingdom is a big question.
Banerjee has been repeatedly saying that Bengal will lead the country. That is the closest she has come to talking about her hidden ambitions.
If her party manages to win all 42 Lok Sabha seats from West Bengal, Banerjee's candidature for the position would get stronger.
Support for her candidature is also being pushed through Facebook pages.
The cry for a Bengali PM is likely to gain a lot of traction because the state has since long been complaining about step-motherly treatment.
Banerjee's stand on the National Register of Citizens and her statement that Bengalis are being driven out of Assam is already paying political dividends and is out to browbeat BJP's attempt at Hindu polarisation in Bengal.
Amid all this, the clarion call for a Bengali PM may just prove to be Banerjee's ultimate masterstroke.
Also read: Nitish Kumar has traced the real culprit in the Muzaffarpur shelter home outrage — the 'system'
The views and opinions expressed in this article are those of the authors and do not necessarily reflect the official policy or position of DailyO.in or the India Today Group. The writers are solely responsible for any claims arising out of the contents of this article.