In a major foreign policy breakthrough Prime Minister Narendra Modi is travelling to China for a summit with President Xi Jinping on April 27 and 28. Coming after nearly a year of strained relations, the Modi-Xi summit will give the much needed political thrust to ties between the two rising Asian powers.
For Prime Minister Modi, it is a big gamble considering the mood in the nation following the 73-day tense standoff in Doklam. If the informal summit goes well, it would be a game changer and perhaps expedite the final settlement of the boundary question. Talks have dragged on for decades now and after 16/17 rounds, the two sides are no closer to a permanent solution. Even if that does not happen, the détente will certainly lead to long-term stability in Asia.
The signs were there for all to see. One of the most significant developments was the leak of a letter that urged senior government ministers and officials not to attend the "Thank You India" programme announced by the Tibetan government in exile. The venue was quietly shifted from Delhi to Dharamsala. Though BJP senior functionary Ram Madhav and culture minister Mahesh Sharma did finally attend the function, the meeting did not get the kind of traction it would have got if it was held in Delhi with senior NDA ministers in attendance.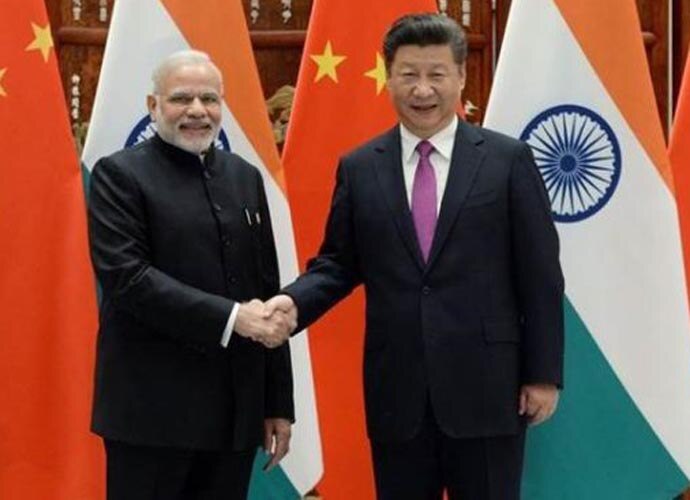 China's foreign minister Wang Yi made the announcement about Modi's China visit during a joint press conference with external affairs minister Sushma Swaraj on Sunday. Swaraj is in China for a meeting of the Shanghai Cooperation Organisation (SCO) foreign ministers. Defence minister Nirmala Sitharaman is also in China for a SCO defence ministers' gathering ahead of the summit in June, in the city of Qingdao. Last week, national security adviser Ajit Doval visited China for a preparatory visit.
"We will make sure that the informal summit (between PM Modi and President Xi) will be a complete success and a milestone in China-India relations," Wang Yi said while addressing the joint press briefing in Beijing.
The informal summit is aimed at exchanging views on bilateral and international matters and to enhance mutual communication between the two leaders, Wang Yi said. "The two leaders will have communications of a strategic nature concerning the once in a century shifts going on in the world. They will also exchange views on overarching long-term and strategic matters concerning the future of China-India relations," he said.
The meeting will take place in the central Chinese city of Wuhan. The invitation to the PM was sent out by China's president.
"The informal summit will be an important occasion for them to exchange views on bilateral and international matters from an over-arching and long-term perspective with the objective of enhancing mutual communication at the level of leaders,'' Swaraj said at the press meet.
China's ambassador to India, Luo Zhaohui, making his debut on Twitter announced:
Doklam was a reality check for both India and China. It is a fact that China is militarily way ahead of India. It is also an economic power house. Yet in Doklam, India was in a strategically advantageous position and the Indian Army was in a position to counter the People's Liberation Army (PLA) units.
For over 70-days neither side blinked. It would not have been easy for China to overrun the Indian positions as they did in the 1962 border skirmish. Nor could New Delhi step back. Doing so would have sent a wrong signal to all South Asian neighbours. By standing its ground, the message to Bhutan was clear: "We are committed to fight for you."
If India had meekly given in, Nepal, Sri Lanka, Bangladesh as well as Bhutan would have seen Delhi as a weak power unable to withstand the might of China. Both sides stuck to their guns till the situation diffused.Beijing too is in no mood to have a military conflict with India at a time when its focus is the ambitious Belt and Road Initiative (BRI) as well as the maritime Silk Route. Though the China-Pakistan Economic Corridor (CPEC) is going ahead, the Chinese are troubled by the Baloch resistance in Pakistan's Gwadar region.
Though India was the only major power which refused to attend the May 2017 mega meet of the Silk Route Initiative, Beijing had approached India several times to be part of Xi's major initiative. India had resisted on grounds of sovereignty, as the CPEC runs through Pakistan Occupied Kashmir, which Delhi claims as its own.
Now, however, India and China may work together in Nepal in certain BRI projects which benefit India. Indications are that this may be worked out.
However, this is not to say that India and China will have no differences. On issues that touch their core national interests, neither side will give in. China will continue to support Pakistan and bat for Islamabad also to be part of the Nuclear Suppliers Group. Yet both Modi and Xi realise that war is not the answer, though many in the Indian establishment, including the military wish to forget the humiliating defeat of 1962 and would love to challenge China.
Yet good sense has prevailed and pragmatic political leaders such as Modi and Xi want to ensure that relations between the two Asian giants remain stable.