We have heard repeatedly that this has been a historic American election which has set new precedents.
Everyone agrees Donald Trump's triumphant victory is unusual, unexpected and stunning in one of the most remarkable events in history. The surreal oddity continues the day after the election.
It has been less than 24 hours since Trump was elected to be the 45th president of the US, and while President Barack Obama and Hillary Clinton have asked the nation to support him, not everyone agrees.
Right now, thousands of protesters have taken to the streets of New York, Chicago, Seattle, Portland, Ore., and several cities in California. And they are even collecting outside the White House and spilling out on to the streets of cities across the nation.
They are chanting "Not my president," "Black lives matter," "Love trumps hate," and even "F--- Trump." Accompanied by drums, the chants of protesters have got more and creative over the past two hours.
They are yelling "Hi ho, Trump must go," "Racist, sexist, anti-gay," and "Trump, f--- your wall."
The protesters are mostly from the minority groups who have been targeted by Trump in the last 18 months. These are Hispanics, African Americans, the LGBTQ community and young college educated students of all races.
Trump supporters are mostly white, working class people in rural counties and are not college educated.
During the long contentious campaign, Trump had proposed a temporary ban on Muslims entering the country, promised to forcibly remove millions of undocumented immigrants and had portrayed the African Americans as a community with few prospects, jobless and living in violent, crime-ridden areas.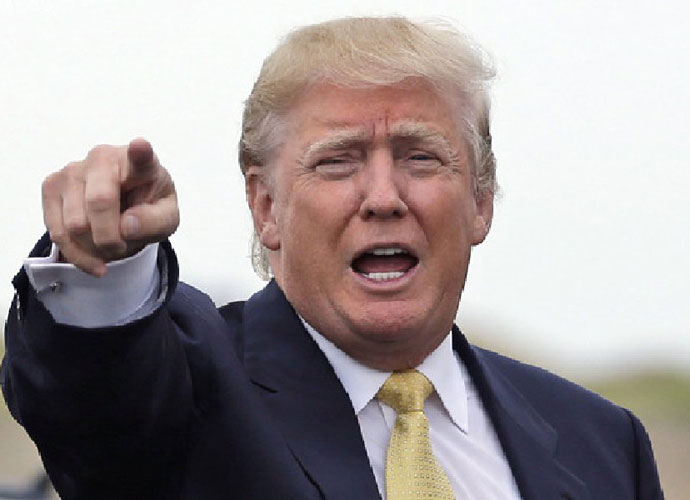 They are yelling "Hi ho, Trump must go," "Racist, sexist, anti-gay," and "Trump, f--- your wall". (Photo credit: AP)
Trump may have surpassed the expectations of his Republican party and the country, but he has aroused fear and apprehension in minority communities. And the young who had been energised by Bernie Sanders first and then by Hillary Clinton.
These groups have publicly said they worry about their future in America under a Trump presidency.
There is also uncertainty about whom Trump will appoint in his cabinet and various other posts. And frankly, people are reacting to the various unknowns.
America prides itself on its hallmarks of democracy which include the peaceful transition of power and respecting the institutions of the country such as the presidency.
To have a country unite behind the winning candidate has always been traditional, but nothing about this election has been conventional.
I think Trump is sowing what he reaped earlier. He made provocative statements and divided the country and this is a reaction to all that negativity.
All day long, the country has been alternating between shock, disbelief, disappointment, anger, grief and horror with some guilt and shame thrown in.
But apparently, for some, it is important to vent their rage, peacefully and in large numbers.