PV Narasimha Rao, who was actually set to retire from active politics after the 1991 Lok Sabha polls, became the ninth prime minister of India when the country was passing through its biggest economic crisis ever.
He took a series of radical steps including devaluation of the Indian rupee by 18-19 per cent, abolition of industrial licensing and Monopolies and Restrictive Trade Practices (MRTP) clearance, gradual reduction of import duties, income tax and corporate tax, liberalisation of foreign investment and privatisation of the public sector.
As a result of these initiatives, forex reserves rose up to $25.1 billion by 1995 and GDP grew by 6.5 per cent during the eighth plan period 1992-'97, highest during any plan period in India.
Though he is rightly called the unsung hero of economic reforms in India, Rao's tenure was fairly controversial.
Top 5 controversies during Narasimha Rao's tenure:
1. The Babri Masjid demolition
The Babri Masjid was demolished by karsevaks in December 1992. Senior BJP leaders LK Advani, Murli Manohar Joshi and Uma Bharti were accused of instigating karsevaks to break the structure for installing a Ram temple.
Kuldeep Nayyar, in his book Beyond the Lines, alleges Rao knew about the demolition and didn't do much to stop it. "My information was that Rao had connived at the demolition. He sat at 'puja' when the 'karsevaks' (volunteers) began pulling down the mosque and rose only when the last stone had been removed."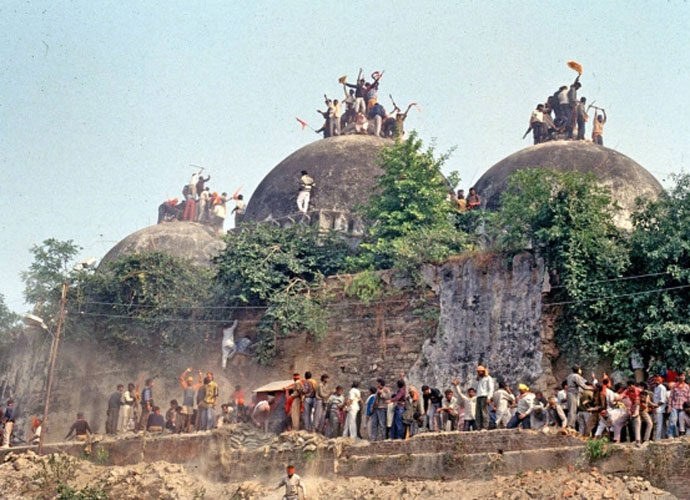 There had been allegations that Rao failed to stop the demolition of Babri Masjid despite being forewarned.
Arjun Singh, in his autobiography, alleges that he had warned Rao that the masjid could be demolished anytime, a day before the actual demolition, but he failed to do anything.
The riots which followed after the demolition nationwide killed more than 2,000 people and led to the loss of Muslim support for the Congress as Rao was blamed for turning a blind eye.
The BJP, supported by the Left and Janata Dal, pressed a no-confidence motion against the Congress government in July 1993. The minority government had 244 MPs. The Congress required the support of 269 MPs. Hectic parleys begun and the Congress won the confidence motion 265-251.
Four JMM MPs voted against the motion so did four MPs belonging to the Janata Dal (Ajit Singh) faction. Three MPs of the Mulayam group from Chandrasekhar's party and three MPs of the BSP abstained from voting.
It was later alleged that the JMM MPs were bribed to vote for Rao. He was convicted in the case (only prime minister to be convicted in a corruption case) in lower courts but higher courts acquitted him. Ajit Singh later joined the Congress and was made a cabinet minister.
3. Many splits in Congress
Sharad Pawar alleges in his book that Arjun Singh and loyalists convinced Sonia Gandhi that it would be safer for her to back Rao because "he was old and not in a good shape".
Rao had promised he would step down from the post of party president and make way for Arjun Singh as part of the deal but he didn't. The prime ministerial aspirants - ND Tiwari, Arjun Singh and Madhav Rao Scindia, unhappy with Rao's style of functioning and constant sidelining on party issues ultimately left the party and formed their own outfits.
In 1992, Harshad Mehta was arrested in relation to a stock market scam worth Rs 5,000 crore. He alleged that he had paid Rao Rs 1 crore to get him off the hook in the case. Rao denied the allegations. However, he never denied meeting the tainted broker. His son Prabhakar Rao (director of Goldstar Steel and Alloys Ltd) was also accused of receiving a loan of Rs 2 crore from Hiten Dalal, an accused in the securities scam.
5. Hawala, St Kitts and Lakhubhai Pathak cheating cases
In 1995, the Jain brothers were arrested in the Hawala scam and named three ministers - VC Shukla, P Shiv Shankar and Balram Jakhar as beneficiaries of Rs 65 crore pay offs through the hawala route. Rao's name also cropped up as allegedly receiving Rs 3.5 crore.
In 1987, Lakhubhai Pathak alleged that he paid $100,000 to godman Chandraswami in return for a contract for supply of newsprint and paper pulp in India as promised by Rao. A chargesheet was filed before the chief metropolitan magistrate in April 1996, a month before Rao ceased to be the prime minister. In 2003, after a long-drawn-ou battle, Rao was acquitted.
In March 1996, Rao was charged of hobnobbing with Chandraswami to forge documents to show VP Singh as the main beneficiary of a secret bank account of $21 million held in St Kitts. In October 1996, he was arrested at his residence by the CBI and later released on bail. This was the first time in India's political history that an incumbent or a former prime minister was arrested on criminal charges. He was later acquitted in December 1999.
These scams and controversies marred the pro-development image of Rao to a great extent and negated the good work done by him to rescue the economy. Corruption became a major issue in the 1996 Lok Sabha elections and the Congress received a drubbing.
(Part of the research for the proposed book on the Congress to be co-authored with Subhash Chandra).