Why Rafale isn't flying: For BJP, Raj Dharma should be answering charges on deal with gravity
The government's response to allegations of a Rafale scam is making it look flighty.
I write today as an ordinary citizen who doesn't understand anything about fighter planes or weapons purchase procedures. One who wakes up every day, goes about her work or other pursuits, pays her taxes every July, and casts a vote every five years. In-between, she hears the political bickering and the cacophony on news channels.
There's a lot of noise surrounding the Rafale. (Photo: India Today)
How is one to make sense of the constant noise?
One can chose to ignore all this by saying, "It's just what politicians do before elections." But then, how does one vote?
After all, we all get one vote, and every circus in town is trying to get that one vote from each one of us. It is an immense responsibility upon us, come to think of it. All the more so when you have a politician accused of murder, allegations considered serious enough to get a 'Stay out of Gujarat Notice' from none other than the Supreme Court, shouting very aggressively and in the most inhuman way labelling illegal immigrants "termites", then you have to worry about where to caste that vote. A leader who, in another rally, said if his party wins in the 2019 general election, they will rule for fifty years — you have to worry.
One choice is to vote for those who can call human beings 'termites'. (Photo: PTI/File)
Do you really want to hand over the nation's future to a party whose clockwork is very much like the Nazi regime, including this act of calling entire sections of human beings, irrespective of their status, "termites"?
So, as an ordinary person, you have to navigate through the maze and understand what the debate is all about and whom to believe.
That is what I did on the Rafale controversy.
To begin with, let us see the timeline of events.
While the government to government deal between France and India for the purchase of Rafale Jets had been on the media sporadically since 2015, it was around November 2017 that the Congress party turned it from being 'Rafale deal' to 'Rafale scam'. Sharp allegations were made by the Congress of financial irregularities and kickbacks. There were mainly three allegations:
Narendra Modi had bypassed defence procurement procedure, did not take any of his cabinet ministers, the finance ministry or the Defence Acquisition Committee on board before suddenly announcing in April 2015 that India will buy 36 Rafale Jets from France.
The deal finally signed in September 2016 is drastically different from the deal negotiated by the UPA government (negotiations dating back to 2012) and the price of each Jet in the deal cut by Modi is three times the original price.
Modi's deal doesn't include the technology transfer to Hindustan Aeronautics Limited (HAL), a public sector company — considered the first major push under the 'Make in India' category in the defence sector.
In the last 10 months, more skeletons tumbled out of the BJP's closet and the Congress party kept upping the ante.
In Feb 2017, news broke that a Reliance group company owned by Anil Ambani and Dassault had got into a Joint Venture, and the offset contract — reportedly the largest ever offset contract in India — in the Rafale deal would go to this company. It was further revealed that Anil Ambani was personally present in France at the time Modi made the sudden announcement. The Congress alleged crony capitalism and kickbacks since Modi's reported friendship with rich industrialists is well-known.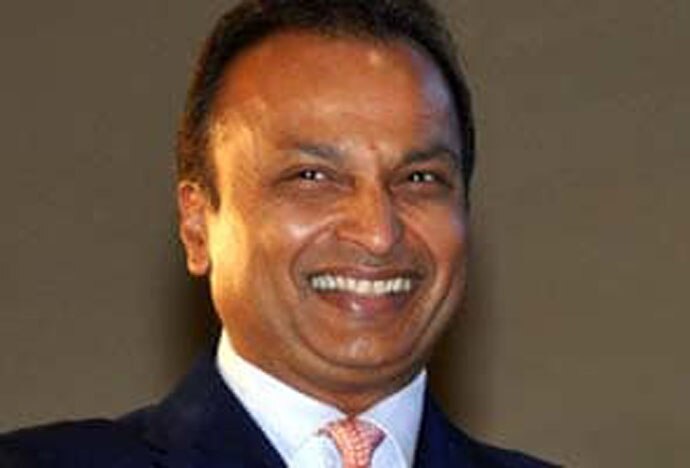 He's India's French connection re Rafale. (Photo: PTI/File)
In June 2017, The Hindu Business Line reported, "Even as BEL, Bharat Dynamics Ltd, Samtel and other defence companies are readying to get a slice of the estimated ₹30,000 crore Rafale offset contract, Reliance Defence has already walked away with a major chunk of the deal."
In July 2018, Congress President Rahul Gandhi kicked up a storm by alleging that Anil Ambani, whose company has a "debt of Rs 35,000 crore", is benefited to the tune of Rs 45,000 crore by the Rafale deal signed by the Modi government. He alleged that the new company came into existence merely twelve days prior to signing the deal.
In August 2018, it was revealed that two days before French President Francois Hollande and Indian Prime Minister Narendra Modi signed the MoU, Anil Ambani's Reliance Entertainment entered into a deal to produce a film with Hollande's partner, actor Julie Gayet. This again raised questions of kickbacks, quid pro quo and other corruption in the G-to-G deal.
The French actor and partner of former President Hollande, Julie Gayet was reportedly in a deal with Anil Ambani's film company. (Photo: Reuters/file)
So far, the BJP government's standard reaction to all these allegations has been either that of disdainful dismissal or erratic self-contradictory statements. Using various dramatic interjections, the BJP has been trying to proclaim that the very idea of questioning PM Modi's actions in France — which are in fact so completely opaque and bereft of logic that they indeed raise several doubts — is against the law of this nation, the law of nature and the law of heaven and hell.
Initially, the BJP tried to explain away the three times price difference by claiming that the Jets we are now buying are not the same that the UPA had negotiated for, these have new additional features specially customised for India. LINK When asked about details of the features, it was argued that details cannot be revealed on grounds of a confidentiality clause.
Rahul Gandhi refuted this defence by reading out from an India-France Joint statement during Modi's visit to France, which stated that, "The aircraft and the associated systems and weapons would be delivered on the same configuration, as has been tested and approved by the Indian Air Force (which took place during the long-drawn negotiations during UPA regime)."
Even though Indian and French media, while reporting on the new deal, had mentioned some new features such as "new age beyond visual range missile Meteor" and "Israeli helmet mounted display," it is not understandable how the price can rise three times.
Lastly, hiding behind the confidentiality clause also seems like a poor excuse because, as per a March 2018 India Today report, "President Macron has said that if Narendra Modi government wants to divulge some of the critical information covered under the secrecy clause of the deal, France would not object to it."
Nirmala Sitharaman's casual remarks on the deal every now and then have been inconsistent and ill-informed. In one of the TV shows where she appeared, she said there is no point talking of the previous deal because that deal didn't go through. "They didn't purchase, we purchased, so how does it matter what price they negotiated?" she slammed. On September 14 Sitharaman raised doubts on HAL's competence and blamed previous Defence Minister AK Antony for the failure of the Rafale Deal. Five days later, on September 19, she said HAL was ousted by the UPA.
All the statements by Sitharaman are baseless.
She's rebutted the Rafale allegations. But not convincingly enough. (Photo: PTI/file)
As per media reports, it is clear that the UPA government didn't drop the deal or call it off at any point. The deal was on the table the day Modi announced his own "deal" — and was on the table even after that. It was only on May 31, 2015, a month after Modi's announcement, that Manohar Parrikar said the UPA deal was "economically unviable" and was scrapped.
Dassault and HAL were clearly in a workshare agreement back in March 2014. There is video evidence to prove that merely two weeks before Modi's announcement, Dassault's CEO had publicly spoken about previous negotiations and expressed his happiness that Dassault's deal with HAL for 108 Rafale Jets was nearly complete.
Thus, none of the BJP's claims or defence so far have had any factual basis or truth.
The only strategy has been to shout out the Opposition and troll critiques into silence — "Heckler's Veto".
But things got really bad when on September 22, 2018, ex-French President Francoise Hollande revealed in an interview to Mediapart that: "We didn't have a say in that. It was the Indian government that proposed this service group (Reliance), and Dassault who negotiated with Ambani. We didn't have a choice, we took the interlocutor who was given to us."
This was a massive setback to the government, which was struggling hard to defend the indefensible. The various allegations raised by the Congress so far — why Anil Ambani was present in France at the same time when the PM made the announcement; why nobody in the ministry was informed; why protocol was not followed; why prices increased; why Ambani was apparently funding a film to be made by the civil partner of the ex-French president; why HAL was removed; why Ambani's company chosen — pointed towards only one possibility, that Modi apparently took a sudden decision in order to benefit his capitalist friend. A charge so far dismissed on the ground that Dassault made an independent choice for the offset contract and neither France, nor India have any role in that.
Hollande's statement runs contrary to this defence.
In the last five days, the BJP's defence has gone from bad to worse. Here are various statements made by BJP leaders:
Hollande is lying to save his own back.
Hollande and Rahul Gandhi are creating a conspiracy.
Rahul Gandhi and Pakistan are creating a conspiracy.
Robert Vadra and his friend Sanjay Bhandari are doing something something.
There is no longer any coherence, logic and rationality in the BJP's defence. None of the facts alleged by the Congress have been denied by the BJP — instead, they have tried to divert the matter. Hollande's bombshell of a statement has not been denied by anybody, even though most parties involved have tried to do damage control. France and Dassault made official statements, stating the obvious, that Dassault made an independent choice, as per the procedure. But they didn't say Mr. Hollande is lying. The current French President Emmanuel Macron has also washed his hands of this by saying, "I was not in charge when Rafale deal was signed."
Two French presidents. Two stories on Rafale. (Photo: Reuters/File)
So much water has flown, so many questions arisen, and yet the government has not done the simplest thing — order an inquiry. The Congress has repeatedly asked for a Joint Parliamentary Committee enquiry into the matter, but the government has constantly refused. PM Modi himself has stayed silent on the controversy while people like the agriculture minister and Sambit Patra are trying to bring in bizarre new angles of Robert Vadra and Pakistan to somehow deflect the issue.
Meanwhile, Rahul Gandhi has found his magic potion — the Rafale controversy has seen the most aggressive attacks from him as he directly called Narendra Modi a "chor", which shocked quite a few in media and politics. They are conveniently forgetting that he is only seeking poetic justice for his father, against whom the Opposition raised the slogan "Gali gali mein shor hai, Rajiv Gandhi chor hai." The BJP has hit back with 'Rahul Ka Pura Khandan Chor hai (Rahul's entire family thief)' which seems to be extremely warped logic, as if to say, we have only one thief, you have many. The language of discourse keeps hitting new lows, with Arun Jaitley recently calling Rahul Gandhi a 'clown prince'.
He's flaunting a sharper new Rafale-fuelled avatar. (Photo: PTI/File)
What does the ordinary citizen understand after this extensive research on the Rafale controversy? She finds that irrespective of the truth of the Rafale deal, the perception battle has been won by the Opposition as the government failed to address public concerns.
Allegations raised by the Opposition are the voices of the people — those 69% who did not vote for Modi in 2014. It is not 'Raj Dharma' to reject these voices. 'Raj Dharma' is to address doubts and questions of each and every citizen, no matter how baseless and biased they may be. For example, when the citizen asked, "How do we know she is pure?", the ruler forced his own wife to go through a test of fire.
Modi should speak up and order a JPC enquiry into the matter — failing which doubts loom large over his personal integrity.
Also read: Rafale Controversy: Opposition allegations of a scam are built on quicksand
The views and opinions expressed in this article are those of the authors and do not necessarily reflect the official policy or position of DailyO.in or the India Today Group. The writers are solely responsible for any claims arising out of the contents of this article.