Change is afoot in the Supreme Court. Decisions on how justices are nominated to the apex court by the collegium will soon be made public.
Transparency is obviously good. The highest court in the land should set an example in openness. In the United States, some (though not all) court proceedings are televised. US judges are held to account like any other public servants. In India, if proceedings in Parliament can be televised live, there is no reason why hearings in the Supreme Court shouldn't be televised either.
Indian judges need to drop the cloak of secrecy that surrounds their work. It is good that court verdicts are uploaded on the internet shortly after they are announced in court.
In the US, lower court judges actually have to get elected and take part in the hurly burly of campaigning. That may be taking things too far, but in India judges at all levels are treated with more reverence than needed. Respect, yes, reverence no.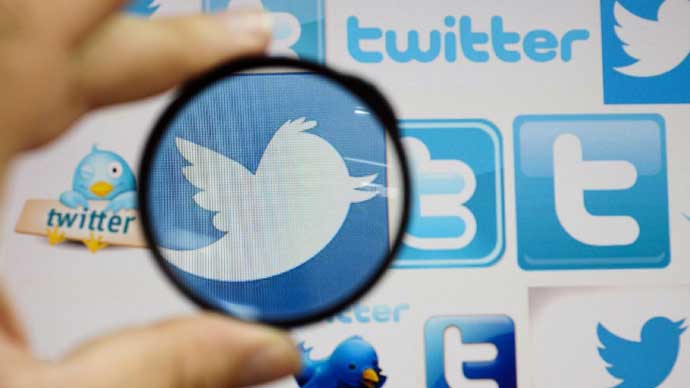 Justice DY Chandrachud should re-examine his position on finding the right balance between a free media and a fettered media.
In this context, consider the Supreme Court's "concern" at "accusations" made on social media against their judicial pronouncements. Senior advocates Fali Nariman (whose son Rohinton is a Supreme Court judge) and Harish Salve (whose father NKP Salve was president of the BCCI) said there was a need to "regulate" social media.
But first some context. According to The Times of India: "The Supreme Court expressed concern on Thursday (October 5, 2017) over abusive and derogatory comments on social media and agreed with the contention of senior advocates Fali Nariman and Harish Salve that people doing so should face consequences. The Supreme Court also hit back at those alleging that judges were increasingly becoming 'pro-government', saying such accusations were unfortunate and people should come and sit in courtrooms to see how courts have 'hauled up' the government to protect the rights of citizens."
"The Supreme Court was hearing a plea seeking its direction to restrain ministers and those holding public office from expressing their views in criminal cases which might affect the probe. The issue came up after Samajwadi Party member Azam Khan termed the Bulandshahr gangrape last year as 'an outcome of political conspiracy' and a petition was filed against him in the Supreme Court by the survivor's family. The court referred the matter to a Constitution bench and said the larger bench would be at liberty to frame questions for adjudication, including the issue of social media."
This is when Nariman and Salve stepped in. They asked for "regulation" of social media. Said Salve: "People have to be made accountable. Tweets are posted on a public platform. It is so abusive that I had to close my Twitter account. Consequences must follow for people misusing it."
Added Nariman: "It (social media) is horrible and nobody bothers about it. Some principle has to be evolved."
Justice DY Chandrachud (son of YV Chandrachud, another former chief justice of the Supreme Court), who was hearing the case brought by Azam Khan before the conversation veered around to regulating social media, expressed sympathy for Nariman and Salve's concerns. He recalled how Nariman had been attacked on social media for defending the Rohingya refugees: "I was shocked to see the kind of comments made against Nariman. People feel free to say anything. It is shocking."
So should social media be regulated? Wrong question. It already is. Twitter, Facebook and Instagram have robust self-regulation. Abusive posts are flagged and taken down fairly quickly after they're reported.
If the abuse is of a criminal nature (threat to rape or cause bodily harm), Twitter has an accelerated mechanism to suspend such accounts.
Such self-regulation is good but clearly not good enough. But there's a second layer of recourse available through various sections of the Criminal Procedure Code (CrPC) to punish threatening or abusive trolls.
Additionally, anyone who's active on an open public platform like Twitter knows there are three antidotes to trolling without even taking recourse to the two layers above. First, ignore. Second, mute. Third, block.
As someone who writes/edits/publishes across print/TV/online media platforms, I believe "regulating" social media as suggested by Nariman and Salve is both impractical and unnecessary.
Even much older media like print and television have failed to police themselves - or be policed. The News Broadcasting Standards Authority, Press Council and Editors Guild of India can't stop the stream of libellous stories that find their way into newspapers, websites and television.
Even the courts have proved ineffective in stopping slander as recent high-profile cases involving finance minister Arun Jaitley and Delhi chief minister and AAP leader Arvind Kejriwal have shown.
Media, by its very nature, is an untamed beast. Regulating such a beast is condemned to fail.
Social media has actually democratised media. One-way conversations between anchor/author and viewer/reader are now two-way - in realtime. The benefits this brings to transparent, robust journalism far outweighs any collateral damage such a free and at times fiery exchange can cause.
The Supreme Court and its senior counsel have missed the wood for the trees. The solution lies within them: fair, firm and fast justice. That itself will instill fear in those who use media to slander, abuse and threaten. There is no greater deterrence to wilful abuse or criminal behavior, in real or virtual life, than quick justice.
Justice DY Chandrachud has a history of delivering liberal, progressive judgments. He should re-examine his position on finding the right balance between a free media and a fettered media.
Adding one more regulatory layer to those that already exist will not achieve that balance.