So finally Brexit has shown us its silver lining. That is silver-haired women are going to rule the world. It gives the rest of us already ageing silver-haired senoras the sustenance of hope. Sixty could well be the "Age of Achievement". Make way for the menopausal woman.
And certainly the UK prime ministerial candidate ain't no frump (like Trump). What a lovely leg up for woman power! So instead of having a "princess" or a "first lady" as a fashion plate, in Theresa May the UK will finally get a well-dressed prime minister, complete with kitten heels.
Perhaps the pound will rise like fresh bread, affected by her sartorial sense. Occasionally, she allows her inner Tory to go berserk, but at least she will be interesting to look at.
Quite unlike German chancellor Angela Merkel, who has not even allowed the European Union (EU) shivers to allow her severely downturned soup bowl haircut to undergo a change. Nor is her trademark pant-suit ever distracting. I often wonder if she goes into a shop and says, "Can I have 365 of the pale blue safari suits please?"
German chancellor Angela Merkel.
Hillary Clinton is never going to win any fashionista award, either, as she inches towards the US presidency.
But can you imagine the fabulous photo op? With Theresa May, Hillary Clinton and Angela Merkel - not your average Charlie's Angels triumvirate - but an interesting bunch of ladies who wrinkle rather well.
So someone wise is obviously looking after our little old world, and deciding that democracies deserve dames (as they were called once upon a time when we were growing up).
Now that three powerful countries have been nearly captured by woman power, we need to look east as well, and it will be great if we get more leaders in sari.
Brexit also showed us that women have courage. While the boys, including David Cameron, Boris Johnson and even that dreadful Nigel Farage ran away, Saint Theresa held firm to her saddle, never allowing the ride to get the better of her. She was steady as she stuck to "Remain" while others around her fell about (narrowly missing their swords, but getting knifed in the process).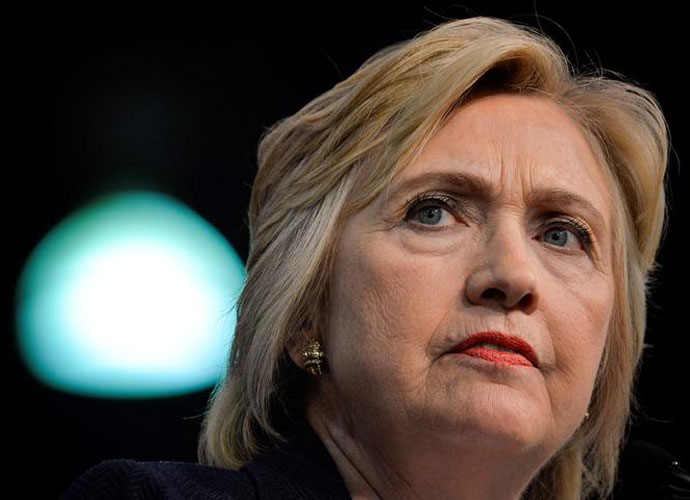 US presidential candidate Hillary Clinton.
The Labour leadership went into a coma from which it has yet to recover, and that will play to Theresa's advantage. When she finally becomes the prime minister (and I don't meant a post-menopausal one), she can use her stern school marm... er... charm to maximum affect as Jeremy Corbyn (the best thing that has ever happened to the Tories, and the worst thing for the country) gives laconic non-answers.
Besides, Theresa can deal with migration issues better than most because this has been her forte. As home minister, she stood at the despatch box every day defending the government. Now she will have to defend her country against EU attacks, as well as design new policies.
An even more wonderful scenario would be if Harriet Harman (also a head girl type) took over as leader of the Labour Party, then we could have two women glowering at each other. And Scotland already has chosen their woman.
Finally, this could lead to the total feminisation of the G8, G12, UN and so on... as the suits go. I cannot wait.
A few years down the line, we will thank Brexit for its unexpected contribution.