Curtains are down on the instant triple talaq debate. The Supreme Court has declared it unconstitutional. This is a relief for Muslim women fighting against the regressive practice. The judgment comes more than a year after Shayara Bano, a victim of triple talaq herself, knocked the doors of India's highest court seeking a ban on it.
Bano, an ordinary Muslim woman by her own admission, was at the receiving end of a violent marriage. After two children and 14 years of living together, her husband sent her back to her maternal home in Kashipur, Uttarakhand. What followed was a letter from her husband few months later, with the word "talaq" written on it thrice. And thus began her fight for her dignity and rights, which later converted into a larger movement against the practice.
The broader debate on the topic tends to give an impression that triple talaq is the only practice leading to abandonment of Muslim women. That definitely is not the case. In fact, it is as prevalent in other religious communities, though the means and methods may be different. Now that the practice has met the end it deserved, the debate needs to shift to the lakhs of women abandoned by their husbands, without a legal divorce, among Muslims, as well as other religious communities.
As the triple talaq debate rages, here are a few quick points that'll show why this verdict won't change much for women:
How many women would the verdict cover
Of the 34 crore ever married women in India, about 13 per cent are Muslim. But out of the 9,09,573 divorced women in India, 2,12,074, that's 23 per cent, are Muslim. This clearly is a higher marriage-divorce ratio, and it indicates that Muslim women are more likely to get divorced.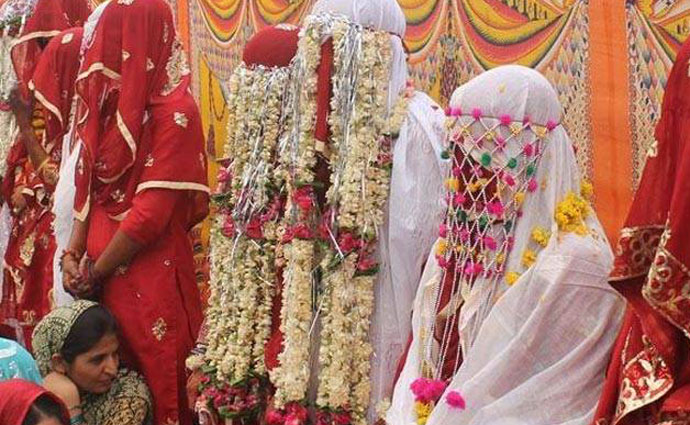 Picture for representational purpose.
This may be attributed to arbitrary divorce practices followed by Muslim men.
However, there is no official data to show how many Muslim women have been divorced through triple talaq, or instant triple talaq. Share of divorced women among three other religious communities is this:
* 68 per cent of all divorced women in India are Hindu
* 4 per cent are Christians
Does it mean women are not abandoned in other communities
Definitely not. Men following arbitrary practices to abandon their wives is something seen across religions. In fact, at 23.7 lakh, the number of separated women without a legal divorce staggeringly overtake the number of divorced women in India. Even among Muslims, 2,87,618 are separated without divorce, which is a little higher than divorced women.
Why all these can't be mutual separations
There are various reasons to believe that a miniscule fraction of these might be mutual separations. In India's patriarchal society, divorces and separations are mainly initiated by men. Financial dependence also plays a role in it. In a country where a very small section of women make it to the workforce, they mainly depend on their husbands for their and their children's livelihood and expenses. 
The fact is that Hindu women are much more likely to be abandoned by their husbands, than Muslims. In fact, among women abandoned without divorce, 80 per cent are Hindus, and 12 per cent are Muslims. These numbers alone take care of 92 per cent of women separated without divorce.
A closer look at trends shows why a high number of separated women among Hindus cannot be attributed to the large Hindu population alone: For every woman separated without divorce, India has 124 married women
Now, a look at the number of married women per separated woman among four major religions of India:
This means for every one separated woman among Hindus, 125 are currently married; while among Muslims, it's one abandoned woman for every 131 currently married women. The likelihood of being abandoned is highest among married Christian women.
Absence of a shortcut divorce practice among other religious communities may explain this trend.
Abandoning wives: An easy way out?
Just like triple talaq, abandoning women also might be an easy escape from the legal process, which is not only long but also requires the husband to pay appropriate compensation and alimony to his wife. Not only is this an easy escape route for men, it also leaves women financially cramped and without any support.
Women affected by it belong to all age groups, even child brides. In 2011, more than 96,000 girls under 19 years of age were recorded separated. While for boys in the same age group, this number is just 68,455. Not only does it point out to seriousness of the problem, but also indicates towards prevalence of second marriage among men abandoning women.
The battle against instant triple talaq may have been won, but given the fact that abandoned women outnumber divorced ones, it is too early to think that instant separation is still not an option.
The larger battle of women's right in marriage, among Muslims, and other religious communities is still ahead.
(Data source: Census 2011)