I find the Twinkle Khanna-Sri Sri Ravi Shankar controversy a bit ridiculous. Khanna got into a "Twitter war" with Sri Sri's followers over a silly tweet.
She tweeted: "Sri Sri got his noble foot and half beard stuck in his mouth in a yogic pose that Baba Ramdev perfected a while ago #HolyMenAndHairyTales."
I didn't think it was funny. It was juvenile at best and disgusting; if you visualise both the foot and beard bacteria in someone's mouth.
Khanna writes humour pieces and tweets from a handle called @mrsfunnybones. She thought what she tweeted was hilarious and so did her followers. People could have just let it pass.
Her tweet was in response to Sri Sri's comment that Malala Yousafzai didn't deserve the Nobel Peace Prize. To be fair, his thoughts on the young Pakistani girl were profoundly unworthy of his "holy, spiritual man" image. The founder of Art of Living seemed plainly envious of her. And again, people could have let this pass, too.
But the media didn't, and Khanna seemed equally unwilling to do so and then she went on Twitter to express herself.
To cut a long story short, the holy man's followers freaked out, trolled Khanna on Twitter, threatened to boycott her husband Akshay Kumar's upcoming movie Housefull, which in turn made the author delete her tweet and apologise.
Here are some hard truths about this issue: Sri Sri is just another pompous, self-righteous, judgmental holy man who like many Indian men look down on women and their achievements.
And if Khanna was an ordinary woman, her comment would have elicited a yawn. But because of her stature, her comment rankled his followers.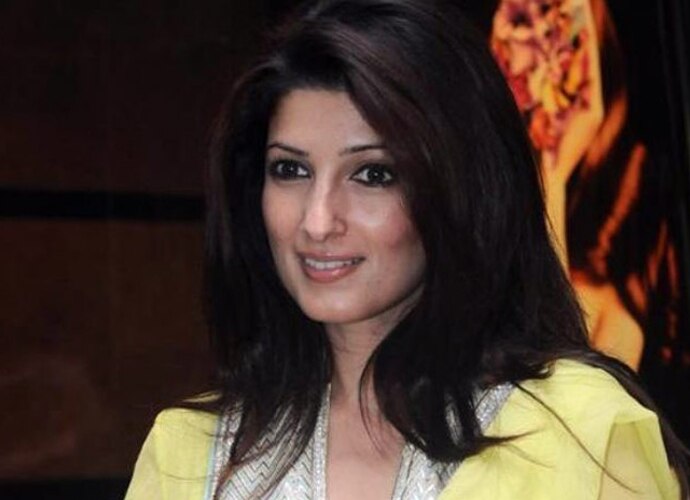 Should Twinkle Khanna have apologised to Sri Sri?
While Twitter overwhelmingly supported Khanna, I would urge everyone to think about everyone's rights and freedom.
I see this incident as a lesson to caution journalists and columnists about posting opinions on social media.
Even before you put your personal thoughts anywhere, know your readers. India is a backward, regressive country which is thin-skinned. A single sentence could spark a controversy or trigger a riot. It's a country run by corrupt politicians and flawed religious leaders.
They know that but they want to suppress the intelligent, and the liberal who want to point out these facts. They intimidate and they force opponents to shut up. We have to be extra careful in reporting on them. It needs to be focused on what they said. Slander, libel, defamation and causing someone "mental distress" could be the end of your career.
Khanna is an extremely wealthy woman with access to expensive lawyers. Should she ever be served with a notice, she will be able to get the best legal help, but if you are a freelancer, you are on your own. In fact, with freedom comes responsibility and accountability, and the more power your readers grant you, the more evolved, the more politically correct and more fact-based, your writing should be.
Had Khanna written a column and stated that she disagreed with Sri Sri's views on the Nobel and made an impassioned case for Malala, this story would have ended differently.
I respect her right to say what she wants, but if only she does so in a professional manner. With her extremely powerful public platform, she had an opportunity to do a hard-hitting piece on Malala and why it is so wrong for a holy man to go after a teenager.
She could have brought readers to tears; she could have made people think, and maybe, it would have made Sri Sri apologise. Instead, she was the one who had to apologise.
If you are ever the writer of a piece that you have to apologise publicly for, it means you were defeated and your opponent emerged the victor. Don't ever let that happen. In articles or on Twitter.
Once you say something, you should stand your ground. Do not back down. The pen is mightier than the sword, use it wisely and strategically.