Uncovering secrets in an ecosystem as complex as India's is replete with monumental challenges.
One came out last week when The Tribune newspaper reported that personal details of citizens could be bought for as little as Rs 500 via WhatsApp.
Rachna Khaira, the journalist who broke the story, explained how unknown agents were able to provide access to names, addresses, photos and email aliases from what is advertised as Aadhaar's impregnable database.
Her report compounded concerns over the security of the citizens' privileged details at a time when risks of identity fraud have mounted the world over.
For cyber criminals, personal information is a gateway to potential scams.
Khaira's report was expected to stimulate the UIDAI to generate an environment of confidence and safety when privacy has been declared a fundamental right.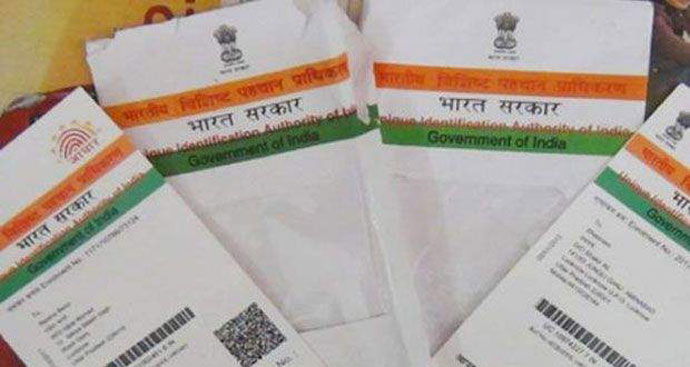 What drives these courageous investigations is a mission to serve the people's right to information. Photo: PTI
It didn't, unfortunately. Instead, the UIDAI went on a power trip. It filed a police complaint against the reporter and her newspaper among others.
Its action rhymed with what is now a pervasive trend to spin unpalatable news reports, no matter how vital they might be to public interest.
Relevance of investigative journalism
Investigative journalism is a great public service. As an editor of India Today TV's Special Investigation Team, I can say with conviction that investigative reports stand tall when political stories dominate regular television rundowns and fake news floats freely on social media.
This form of journalism is centred on firm impact and not around TV ratings or digital hits. It sets a stellar example of agenda-setting reporting.
Undercover reporting is not impersonation
India Today's enterprising SIT cadre has itself revealed massive scandals, underground economy, organised gangs, education scams, child labour, medical frauds, terror financing and a lot more over the past one year.
These journalists have mostly gone undercover to their subjects — and caught them confessing to wrongdoings on hidden cameras.
Had it not been for the SIT's exposé of a widespread examination-rigging racket in Bihar, India simply wouldn't know about the scale of malpractices inside the state's educational institutions.
Its startling reporting on the business of toxic hospital waste brought to light some of the worst forms of environmental and child labour.
Our SIT busted black-money mafias across a variety of sectors in the wake of demonetisation.
And when this Special Investigation Team broke a mega-exclusive on the Pakistani funding of the Hurriyat in Jammu and Kashmir last year, multiple government agencies swung into action in multiple states. The story set national news agenda for weeks that followed.
Investigative journalism serves right to information
What drives these courageous investigations is a mission to serve the people's right to information.
But now imagine a situation when an investigative reporter is intimidated by the threat of trial for impersonation and cheating.
It would suffocate the entire genre of investigative journalism.
Remember, undercover reporting is a technique investigative journalists adopt widely across the world in order to get access that would otherwise be declined.
They would pose as businesspersons, sport agents, financiers, patients, middlemen and so forth with a sole goal to get the information out for the larger public interest.
UIDAI's assault on investigative journalism
But what has happened over the first weekend of 2018 is a vicious kick in the teeth of investigative journalism itself.
In the world's largest democracy, journalist Rachna Khaira is charged under the IPC's sections related to impersonation, cheating and forgery for exposing glaring holes in the UIDAI's privacy-protection armour.
Instead of putting its house in order, the UIDAI has tried to shoot the messenger down.
But it's not all doom and gloom. For now, India's media fraternity has stood united against this spiteful tactic to suppress stories that hold power to account.
But let's not stop here. Let this campaign be sustained in order to preserve, nourish and protect investigative journalism — that insatiable quest for the realities of power in the face of powerful opposition.