The Virat Kohli vs BCCI and Sourav Ganguly fight: Who said what
The tussle between Sourav Ganguly and BCCI, and Virat Kohli doesn't seem to end. With the tu-tu-main-main worsening by the day, even former cricketers have started speaking about it.
On December 15, Virat Kohli exploded. In a press conference, Kohli said that he wasn't asked to remain the captain of the T20 format, when Sourav Ganguly had earlier said that Virat was approached by the BCCI for the same.
The statement from Virat Kohli seemed to have irked the BCCI much, and probably Sourav Ganguly more. The former Indian captain and BCCI President has not made a public comment on it, but hinted at dealing with it privately. The statement also goes far and wide in denoting that the BCCI is serious about taking it up with Virat Kohli.
This is getting serious between virat kohli and dada Both have opposite wordsDefinitely not a good sign for indian cricket.#BCCI pic.twitter.com/9owZ3jnnBC

— Frozen? (@ein_scofield) December 15, 2021
The Virat Kohli vs BCCI war has been on for a while now, with both sides taking pot shots at each other. So, who has said what?
KOHLI CONTRADICTED GANGULY
Virat Kohli. Photo: Getty Images
Ever since Virat Kohli was sacked as the captain of the ODI format, there was news of something really wrong between him and the BCCI. First, the BCCI stripped Virat Kohli of captaincy without any intimation, and then later, tried to assuage the situation.
The whole controversy reached a peak on December 15, when Virat Kohli held a press conference dispelling BCCI President Sourav Ganguly's claims that he was requested by the former captain to not relinquish the T-20 captaincy. Replying to a question from ANI, Kohli said, "I was contacted 1.5 hours before the meeting. There was no prior communication. The chief selector discussed the Test team. Before ending the call, I was told that the 5 selectors have decided that I will not be the ODI Captain. Which is fine. There was no communication prior to that at all."
This was in complete contradiction to what Sourav Ganguly said.
Sourav Ganguly, speaking to PTI, had said that Virat was asked to not give up the T-20 captaincy, but that Kohli was adamant on doing so. The Board, in that situation, couldn't have afforded to have two white-ball captains [Rohit Sharma and Virat Kohli]. Hence, it decided to appoint Rohit Sharma as the captain of the ODI format while Virat would lead the team in Tests.
BCCI OFFENDED?
BCCI President and Former Indian Captain Sourav Ganguly. Photo: Getty Images
Virat Kohli fans soon got on Twitter to slam Sourav Ganguly and BCCI for ghosting Virat and humiliating him.
A PTI report also mentioned that there was talk of a Chetan Sharma-led BCCI selection committee to hold a press conference, but that they later refrained from making counter statements in this controversy.
BCCI President Sourav Ganguly on December 16 also clearly hinted at resolving this behind the curtains. He said, "No statements, no press conference. We will deal with it, leave it to (the) BCCI."
GAVASKAR QUESTIONS GANGULY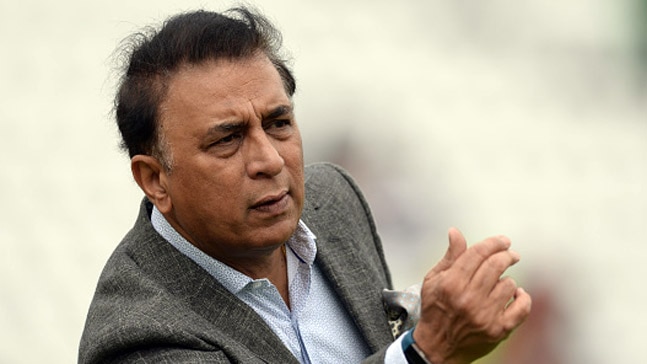 Former Indian captain Sunil Gavaskar. Photo: Getty Images
Former Indian cricketer Sunil Gavaskar weighed in on the issue. "I think it [Kohli's comments] actually doesn't bring the BCCI into the picture. I think it's the individual [Sourav Ganguly] who has to be asked where he got the impression he had conveyed such a message to Kohli. So that's the only thing. Yes, he is the BCCI president and surely he should be asked why there is this discrepancy. He is probably the best person to ask about the discrepancy in what you seem to have to say and what the Indian captain has said," Gavaskar told India Today.
KAPIL LASHES OUT AT GANGULY AND KOHLI
Former Indian captain Kapil Dev. Photo: Getty Images
Former Indian captain Kapil Dev lashed out at Virat Kohli and Sourav Ganguly for speaking badly about each other. Kapil Dev urged the team to focus on the South African tour. Kapil Dev told Hindustan Times, "I would say Board president is Board president, but yes the Indian cricket team captain is also a big thing. But talking badly about each other in public; I don't think it is a good thing, whether it is Sourav or Kohli."
Kapil Dev further urged Virat Kohli to put controversies at bay before the South Africa tour.
Virat Kohli is currently in South Africa for the three-match Test series against South Africa that kicks off on December 26.
The views and opinions expressed in this article are those of the authors and do not necessarily reflect the official policy or position of DailyO.in or the India Today Group. The writers are solely responsible for any claims arising out of the contents of this article.