People generally leave when they can read the writing on the wall.
|
RIGHT Foot Forward
| 7-minute read
You showed openness to feedback and willingness to learn.
Voters are not fools, as every party makes the mistake of assuming. Hindutva, no matter how murderously militant, is not going to sway them from real-life problems.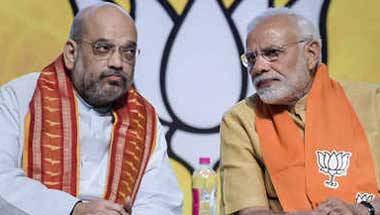 Voters seem fed up of all communal politics and no vikas.
Ashok Gehlot and Kamal Nath have been there, done that. Making them, and not Pilot or Scindia CM, would make the Congress look like its tired old self again.
Yogi symbolises failure on all fronts. While the UP chief minister never tried to hide his hate for the minority community, he has nothing to offer Hindus as well. This is not what India wants.
Constantly questioning Rahul Gandhi's 'Hindu-ness' seems to have hurt the BJP. Rahul's use of 'soft Hindutva' helped the Congress, but not our larger polity.
Old warhorse or Young Turk, who will Rahul Gandhi choose?
The malaise of child marriage is not restricted to India or the developing world alone.
The incumbent CM did not have many backers, including apparently her own party. But Raje is not Rani for nothing.