The Assembly poll results on December 11 have put a spring in the Congress' step, after a long, long winter of discontent. The party is set to form governments in three states — Rajasthan, Chhattisgarh and Madhya Pradesh — and with no alliance partners making it jump through hoops, like in Karnataka, it can have its chief minister of choice in all three.
Of course, it's this choice that is difficult.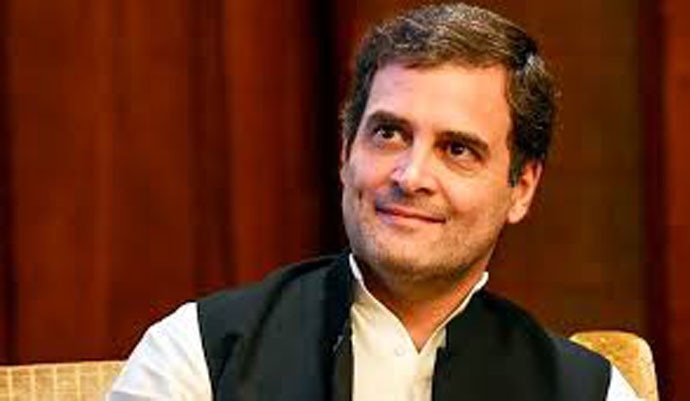 Rahul Gandhi has tough choices to make. (Photo: PTI/file)
While in Chhattisgarh, three leaders, none very popular outside the state, are in the race, Rajasthan and Madhya Pradesh now call upon Congress president Rahul Gandhi to make a major decision.
Will the new party president and 'youth leader' mark a generational shift for the party by picking Sachin Pilot and Jyotiraditya Scindia — or will he stick to the old guard of Ashok Gehlot and Kamal Nath?
Reports so far seem to suggest Gandhi will choose Gehlot and Kamal Nath.
This might seem like the prudent choice — but is it the right choice?
Ashok Gehlot and Kamal Nath are old Congressmen, multiple-term legislators, with a long experience of both politics and power. They have loyalists within the party, and useful connections outside it — with leaders from other political outfits, Independents, significant non-government organisations.
In neither Rajasthan, nor MP has the Congress won a decisive mandate, and the two leaders' experience will be very useful in forming and running a government for a full term.  
The credit for the win goes to everyone. But the real winner has to be picked carefully. (Photo: PTI/file)
Also, with the 2019 elections coming up, the Congress needs to be able to pull in allies, where Gehlot and Nath will have a big role to play.
In MP, it was Kamal Nath who came up with an effective poll strategy, and oversaw its execution meticulously.
In the case of Gehlot, the party has leaned on him for strategising outside Rajasthan too — in Gujarat, where the Congress managed to give a tough fight to the BJP — and in Karnataka, where Gehlot helped cobble up the alliance with the JD(S) post elections.
Sachin Pilot and Jyotiraditya Scindia, on the other hand, are working hard for the party, and to live up to the names they have inherited.
Pilot is credited with rebuilding the Congress in Rajasthan after the party was reduced to 21 out of 200 seats in the 2013 Assembly elections, and zero out of 25 seats in the Lok Sabha elections a year later.
Young leaders need to be rewarded for good work. Not sidelined. (Photo: PTI)
Scindia is the most recognisable Congress leader from Madhya Pradesh, and had worked hard ahead of the Assembly polls, visiting constituencies across the state. In the 2014 Lok Sabha polls, the Congress retained two seats from MP — one, Kamal Nath's Chhindwara, the other, Scindia's Guna.
In many ways, Rahul Gandhi's CM choice in the two states will indicate what shape he wishes to give the Congress party under his leadership.
Nath and Gehlot are old Gandhi family loyalists, but they also represent the old Congress — shrewd, used to power, the games played to win it, the perks that come with it.
Rahul Gandhi, for years, has been trying to fashion himself as an honest, sincere leader, who makes up in intent what he lacks in charisma — a good person, if not a great personality.
Ahead of the 2019 elections, to appeal to young voters, who make up an overwhelmingly large section of the electorate, the young leader will look much better with young lieutenants by his side — earnest, well-educated (Scindia is an MBA from Stanford, Wharton-educated Pilot, an officer in the Territoral Army) and hard-working.
On the other hand, Gehlot and Kamal Nath carry the baggage of the old Congress — supported by the elite because they were seen as hand-in-glove, supported by the poor because they handed out doles — that middle class voters so decisively rejected in 2014.
That is not the image Rahul Gandhi should want to project as he makes promises of a new India, under a new leadership.