How Amazon is pushing Google and Apple out of the smart home market
At an event, Amazon made some 70 odd announcements and launched over a dozen Alexa-powered gadgets.
For a while now, the smart home space has been looked at as the next frontier by the biggest tech giants of the world. Google, Apple, Amazon, and Samsung, all have thrown in their hats in the ring in the hope of emerging as the leader in a space that many believe will define the convergence between humankind and technology in the coming decades.
Though the race has been neck and neck for quite some time, we finally appear to be seeing a leader emerge.
At a glittering event in Seattle, Jeff Bezos' Amazon took a lead over its rivals by announcing a slew of smart home devices that could change how we communicate with inanimate appliances that populate our homes. In what was the single biggest event in Amazon's history, the company made some 70 odd announcements and launched over a dozen Alexa-powered gadgets aimed at making inroads into our homes.
From new Echo speakers to a smart wall clock — and even a smart microwave — Amazon announced products for all in a bid to showcase how far it has come from the first Amazon Echo speaker announced in 2014. But before we delve deeper into what this means for the smart home space, let's take a look at five of the biggest announcements made at the event.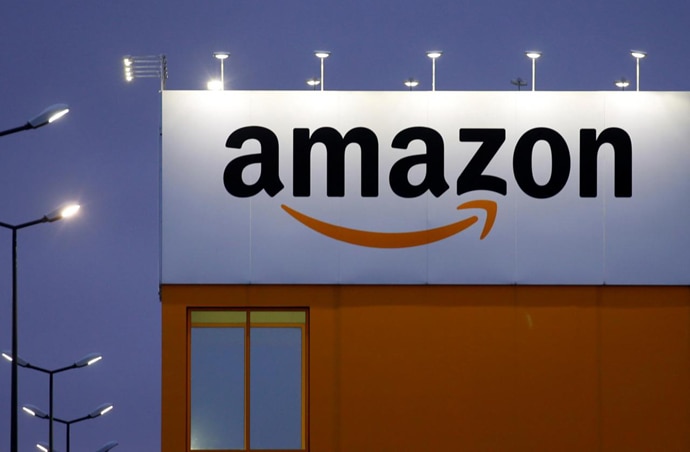 Amazon is taking the fight to rivals by announcing a number of smart devices. (Photo: Reuters)
New Echo Dot
One of the biggest announcements was the unveiling of a new Echo Dot that Amazon says has been built from scratch, and as a result, brings with it a larger 1.6-inch driver to provide "70 per cent improved" performance as compared to the previous model.
Amazon's entry-level Alexa speaker – the Echo Dot – always suffered from underwhelming audio drivers when compared to the competition. However, this marked improvement should see it overcome Google's offering and reclaim the ground that it has lost to the Google Home Mini in the last couple of months.
Amazon has updated the Echo range of smart home speakers. (Photo: Amazon)
The Echo Dot has also been given a makeover in terms of looks, and the refresh will sport a new fabric design and will be available in three colours – charcoal, heather gray and sandstone.
Echo Auto
At the event, Amazon also announced a new device with which it wants to step out of your living rooms and into your cars – the Echo Auto. Though not announced for India yet, this will be made available in the US in the coming days to select users on an invite basis.
The Echo Auto, Amazon claims, can act as a bridge between your car's speaker system and Alexa installed on your phone, thus helping users control the former through Alexa-based voice commands. The Echo Auto comes with as many as eight microphones that the company says can make out your voice even over road noise and music.
With the Echo Auto, Amazon will look to make way into our cars. (Photo: Reuters)
Echo Show
Amazon's smart home hub has also been given an upgrade, with it becoming bigger and sleeker than before.
This refresh sees the device bringing with it a new design, and being fitted with a larger touchscreen – 10-inch, Full HD panel compared to the 7-inch display on the last model – plus improved speakers. Amazon has also tweaked the UI to make it easier to control your other Alexa-powered smart devices using the Show.
Additionally, the new Show will also get support for Amazon's Fire TV stick and will also work with Amazon's new digital TV tuner, the Fire TV Recast DVR.
Amazon Smart Plug
Another cool thing announced at the event was the Amazon Smart Plug.
Arguably the most basic device announced at the event, the smart plug, however, can become one of the most popular Alexa-based devices in the coming days.
How, you ask? Well, simply because it can turn an ordinary wall socket into a smart one and let you control ordinary electrical appliances in a different part of the house remotely. Announced at a price of $25, the device isn't too expensive too.
Similar generic products are available in the market — but Amazon Smart Plug's ability to be voice controlled by Alexa gives it an edge over the competition.
Amazon Microwave
Last, but not the least, is a Smart Microwave that was unveiled at the event last night.
Is this what the future looks like? (Photo: Amazon)
Straight out of a Jetsons episode, this new Microwave comes with support for Alexa and as such, can "reheat your coffee" or help you prepare your midnight snack, all using voice commands.
For good measure, Amazon has also thrown in a built-in 'Ask Alexa' button that you can press and say simple commands like "two minutes and 30 seconds on medium" to speed up the process of heating up your food.
The Microwave, however, doesn't interact with the user directly and will need an Echo Dot in your kitchen to take commands from.
How this is taking the game to Apple and Google?
The central building block to smart homes of the future will be affordable smart gadgets and appliances -— that's exactly what Amazon appeared to be aiming at by launching 15 new smart home products in a matter of 90 minutes.
Even though the likes of Apple, Google and Samsung – which make a number of smart appliances – support a growing number of smart devices, its Amazon's Alexa which the company claims can now control over "20,000 smart home products from more than 3,5000 brands."
Not only is this a great leap for Alexa which, until earlier this year, supported 12,000 products, but also takes the game to its biggest competitor, Google Assistant, which, in comparison, only supports a little over 5,000 smart devices and an unspecified number of brands (as of May 2018).
Suffice to say, the war for control over tomorrow's smart home has well and truly begun — and Amazon and its AI assistant, Alexa, looks to have taken a lead in capturing a major chunk of what is expected to swell into a $53 billion industry by 2022.
Also read: The phone and its art - How the smartphone is in fact the modern day painting
The views and opinions expressed in this article are those of the authors and do not necessarily reflect the official policy or position of DailyO.in or the India Today Group. The writers are solely responsible for any claims arising out of the contents of this article.