The unprecedented, unthinkable Shiv Sena-NCP-Congress political alliance in Maharashtra is thanks to one man.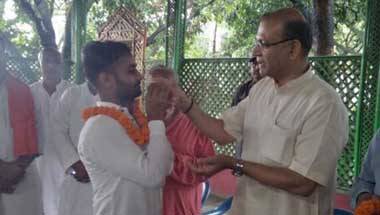 The Union minister is not the first BJP leader to come out in support of killings in the name of cow slaughter.
The two former BJP presidents have no love lost for Modi.
The BJP government will get a big shot in the arm if Mallya were to be extradited to India just before next general elections.
The real reason why Modi met Xi Jinping in Wuhan is now out.
The Delhi chief minister seems to have emerged as the latest rallying point for the Opposition parties ahead of 2019 general elections.
Despite the revocation of his passport, the PNB fraud accused travelled three countries on four different dates between March 15 and 31.
Nothing untoward even happened.
The Congress may do whatever fire-fighting it wishes to, but the fact is that it's a clear case of closing stable door after the horse has bolted.
Though the loss cannot be taken as a true indicator of the national political pulse, the BJP and its allies would be ignoring the signs at their own peril.