The retired footballer talks about how, if given a chance in Indian Super League, he would definitely play football here.
CRPF forces with cricket helmets and teargas guns were on their toes.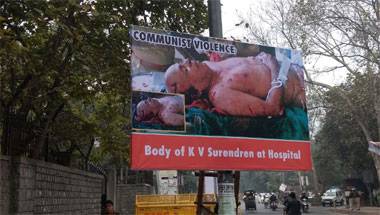 This is no way to protest.
Waiting for Behenji's helicopter to make a landing can be peppered with DDLJ numbers and loud cheering.
'I'd love to come to Pakistan, a fantastic country, fantastic place of fantastic people,' US president-elect said.
This could be yet another Modi effect.
Mapping the conversation on social media.
Explained in one graph and sound.
While the PM punctuates his speech with angry facial expressions, the Delhi CM has a joyful appearance.
A frustrated Dilliwala fixes his city.