The Congress party tried to gherao the Prime Minister's residence in New Delhi over the Rafale fighter deal and associated allegations of wrong-doing.
Even as the soldier famous for the 'human shield' in Kashmir is found guilty of serious charges, several officers have approached the SC on their rights. The silence of their seniors is troubling.
The military should trust police and other agencies to keep their families safe.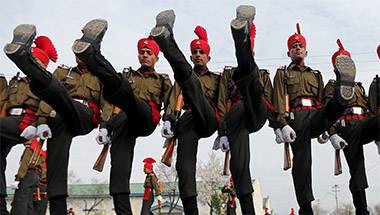 The task involves retaining the armed forces' special role, while maintaining a democracy's vital balance of power.
The Ramzan ceasefire was against the wishes of the security forces, particularly the Indian Army and even the Central Reserve Police Force.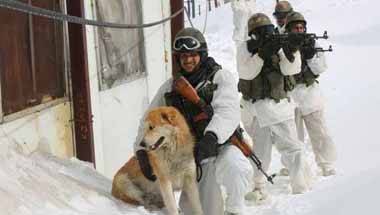 The past one year has been particularly difficult at the de facto boundary between India and Pakistan.
Let's not give up on the single-engine fighter aircraft but let us also give our air warriors what they want.
Braid-chopping incidents are only the tip of an iceberg of mass messaging instances that play on our gullibility and lack of will to verify.
It will be like cutting our nose to spite our face.
New Delhi and Beijing will do good to distance themselves from their own versions of doomsday prophets.