The Gandhi-Nehru dialogue is one of the best resources we have to meditate on the horror that children are facing in the air of Delhi and other cities in the region.
Many schools have, over the years, tried to persuade children to avoid crackers.
Radio offered nothing beyond music and advertising, while TV debates were all about a screaming match on the 150th anniversary of Mahatma Gandhi.
To say that reduction of plastic will require radical change in our lifestyle and culture is to ensure that no one will listen.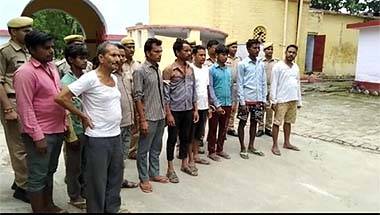 It matters little that the impact implies someone's death.
There is a reason why the younger generations do not identify with Gandhian principles of freedom.
The general economic condition of Uttar Pradesh and its institutional structures are not compatible with an expressway.
How did board exam subjects like history or political science become high scorers like maths? And what have such high marks meant for originality of thought?