Delhi's Lal Qila doesn't evoke good memories, nor does it possess civilisational significance for Indians, compared to Kashi or Hampi. Why should our I-Day speech not be delivered from here?
Ties between Indian and Pakistani diaspora abroad stood the test of time. But following Pakistan's support to terrorism, hurting both India and the West, this relationship is showing deep cracks.
From Sardar Patel to PV Narasimha Rao, the list of illustrious leaders reportedly scorned by the Congress, even in their final journeys, is a long one.
Both Christchurch and Pulwama were terrorist attacks, one against Muslims, the other against Hindus. Yet, why are both received so differently by the world in terms of reportage, analysis and emotional outpouring?
The attack that saw India lose 40 of its CRPF personnel was the final tipping point. India will no longer remain in a slumber-like policy of 'strategic restraint' when faced with brutal terror assaults.
A misguided interpretation of Hinduism has idolised non-violent retaliation or ahimsa. There is a far greater tradition of martial valour to protect the nation and fight for the just cause.
The first Hindu to run for the top job in the US is totally at ease with handshakes and namastes and floats around crowds, equally comfortable with hi, hello and Aloha!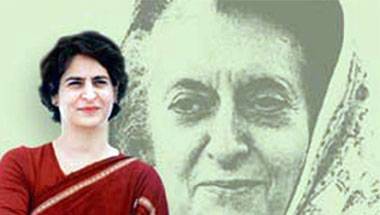 For many, the memory of Indira Gandhi is associated with a chaotic, violent, horror-filled time. Not something that would make them want to vote for her granddaughter.
A vegetarian and a Hare Krishna follower, Gabbard had taken her Congressional oath on the Bhagwad Gita. She also presented the Gita to PM Modi in 2014. And she carried the Gita into the war in Iraq where she served her country, the USA.
India's 'cow vigilantism' is much highlighted in US media. The other side of this story has been completely ignored in this process.