Most water bodies in Chennai that were the primary sources of drinking water, now have storage levels of less than 1% of their combined capacity.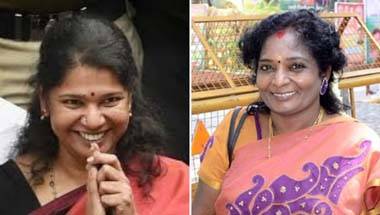 The upcoming Lok Sabha elections are going to be no cakewalk for the saffron party in Tamil Nadu — a state that wears anti-Modi sentiments on its sleeve. Here's a look at where the BJP, and its challengers, stand.
By-elections to 18 out of 21 vacant Assembly seats will be held simultaneously with the Lok Sabha polls in the state on April 18.
With All India Anna Dravida Munnetra Kazhagam sorting an alliance with the Bharatiya Janata Party and the Pattali Makkal Katchi for the Lok Sabha elections in TN, the combine could translate into votes for both the 'outsider' and the 'incumbent'.
On May 22, the coastal town of Tuticorin changed forever after ghastly police firing on the 100th day of protests against Vedanta's Sterlite copper plant. Many lost their limbs, livelihoods and loved ones. Now, the NGT wants Sterlite to reopen.
The movie is mediocre, a vehicle of propaganda for actor Vijay's political ambitions.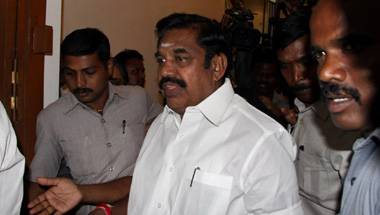 The order now cements Edappadi K Palaniswami's position as one of the strongest leaders in the AIADMK.
Barring a handful of stars, most do not seem to want to address the elephant in the room.
Political observers note that the elections to the two constituencies will not be a cakewalk for the AIADMK.
For the families of 13 others who died along with the former PM, any discussion about the release of the convicts rips open their wounds.