India needs a resurgent Congress, and Bengal has proved that the Opposition can best the BJP handsomely if it wants to.
The Congress must drop its soft Hindutva and janeu-dhari politics. It must ensure NYAY spreads. And it must seriously consider a major change of leadership with Amarinder Singh for top job.
Kamal Nath's govt in Madhya Pradesh has slapped the NSA on three men for alleged cattle-related offences. The Congress talks secularism but increasingly walks a Hindutva path.
India is a young country governed by old men. When will this change? Why didn't Rahul Gandhi, who promised reforms, do something real about this?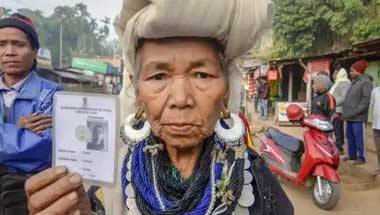 If celebrity weddings and Taimur Ali Khan's play date find more coverage in the media than Mizoram's elections, then we as a country have a serious problem.
Trust, empathy and inclusion will go a long way. Violent policies will do no good.
We have insults and allegations thrown at us from both sides. We should wear those as a badge of honour.
It appears that the majority of India has no regard for the social fabric of the country.