I will eventually find my own way. Everyone does.
I tried to figure out the GoT craze. I only figured out the craze itself, over a thoroughly mediocre and unreal show, was crazy!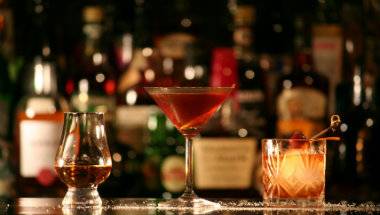 I have Walked miles as Johnnie. I have gathered the wisdom of Old Monks. I am an Absolut delight! How can I be bad?
While the jury is out over whether the recent detergent ad showing Holi promotes community enmity or amity, it sure is telling kids playing Holi with balloons is fine. No. It's not.
People take 'Bura na mano, Holi hai' way too seriously. And that's my problem with the festival. If I want to be offended at getting groped or troubled, I bloody well will!
The wet shirts. The bhaang. The lascivious dancing. What? Why can't women have some fun?
The story of Sati is a warning. You are not supposed to visit your parents' home if your husband isn't respected there. But asking for permission to visit? In this day and age?
If you give me a plastic tiara when I demand parity, how can I be happy?
Amid all the mounting frenzy, I suddenly realised, this is not a game of Call of Duty. It's war. One that could soon step out of our living rooms and become the end of us all.
Those who only strongly assert themselves while saying 'no' to questions like 'Am I looking fat?'