The US and the European Union, which together account for 64 per cent of India's readymade garment (RMG) exports, are staring at a recession.
Not just the small businesses, even the large ones are beginning to feel the pinch now.
A classic case of having fingers in too many pies, despite the boost for electric vehicles and startups, the Budget failed to enthuse the stock markets
The government has already sounded the war bugle on elections. But in the bargain, the promises made need to be implemented with care.
With an eye on the upcoming elections, the government would want to fine-tune the tax system as far as possible.
The document highlights 41 key areas that it has identified for growth.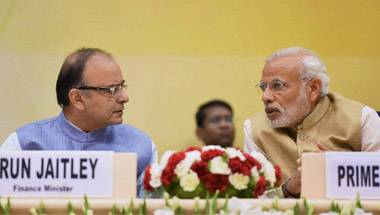 The biggest casualty of such a scenario of frequently changing or unreliable data is new investments.
The board did not discuss the contentious aspect of the governance structure of the RBI.
All eyes are on the November 19 board meeting of the RBI, when the government nominees are bound to press for the need for an 'economic framework' for the bank.
India's national carrier has been loss-making ever since its merger with Indian Airlines in 2007.