The government has already sounded the war bugle on elections. But in the bargain, the promises made need to be implemented with care.
With an eye on the upcoming elections, the government would want to fine-tune the tax system as far as possible.
The document highlights 41 key areas that it has identified for growth.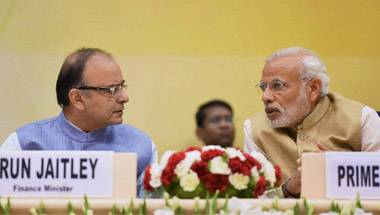 The biggest casualty of such a scenario of frequently changing or unreliable data is new investments.
The board did not discuss the contentious aspect of the governance structure of the RBI.
All eyes are on the November 19 board meeting of the RBI, when the government nominees are bound to press for the need for an 'economic framework' for the bank.
India's national carrier has been loss-making ever since its merger with Indian Airlines in 2007.
As the US and China imposed tit-for-tat tariffs on each other's goods, crude and base metal prices got impacted.
Alarmingly, IL&FS is faced with a Rs 91,000 crore debt and is saddled with a severe liquidity crunch.
Many believe that the RBI will continue to tighten rates further, raising the repo rate in the event of any shortfall of funds.