What if we told you you could live in a floating city? Would you want to move? Well, a floating city is in the works in South Korea, but before we get to that, a bit about how we got to this.
Europe, India, US, Canada, Sudan, China, Bosnia and some more countries had a new thing in common in 2021 - they all experienced record-breaking floods and it left everyone stunned. Heck, even Antarctica witnessed rain for the first time ever.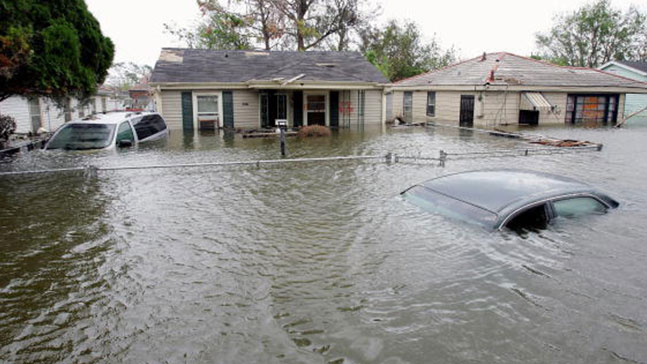 Disastrous floods in 2021 stunned everyone.
No one had ever witnessed such frequent and intense water works and that too, overnight. Global temperatures have been rising for a long time, and people have had experiences with floods, hurricanes and forest fires. But 2021 was a new ballgame alltogether with so many lives lost and livelihoods displaced. And if science is true, this might be the unfortunate new norm too.
Of course we cannot wait for another 10-year plan and another Paris Agreement. We don't know if we have that kind of time. 
What we can do instead is look for an alternative land. Or create one on water. 
World's First Floating City might be reality by 2025. Photo: Oceanix City
As part of UN's strategy to adapt to climate change, sustainable floating cities seem to be a part of the ever-evolving solution. And they just took a step to execute the plan. 
Here's everything we found out about the 2025 project! 
UN Habitat, Metropolitan City of Busan (Republic of Korea) and Oceanix signed an MOU to build a prototype of a floating city on the banks of Busan, South Korea, that will sustain the pressures of tsunamis, floods and 5-level hurricanes. 
Maimunah Sharif, the Executive Director of UN Habitat re-tweeted this: 
The prototype results will be displayed and evaluated in April 2022, which will be followed by approvals for the construction to begin. The project is set to cost US$ 200 million and is expected to be ready by 2025.
As per Oceanix's estimate, a 75 hectare village will be able to shelter 10,000 residents and will be divided into large neighbourhoods, each of which will house 300 residents.  
Inspired by architecturally apt beehives that are a webbed interlock of many hexagons, Oceanix's design is a collection of many hexagon-shaped island platforms that will be anchored to the sea floor. Residents can access other islands using paddle boats. Construction will be done mostly by using locally sourced materials, especially bamboo – because of its fast growth. Also since bamboo is six times more tensile than steel and has a negative carbon footprint, it is the top choice of raw material.
Structures will also be limited to seven stories as they have to resist wind and to create a low centre of gravity. The roofs of buildings will be maximised and installed with solar panels so that the city can generate its own electricity and produce its own food.  
The city plans to use aeroponics (growing plants in an air or misty environment without use of soil) and aquaponics (growing plants with the help of bacteria) to make its own food, energy and freshwater sustainably (solid Martian vibes here). Cages beneath the platforms will house scallops, kelp and other forms of sea food while aquaponics systems can transform fish waste to fertilisers. Residents will have to live primarily on a plant-based diet to reduce use of space and other resources .
The city will also have space for a public square, some market places and centers for spirituality, learning, health, sports and culture.  
A fantasy is in progress, and all set to turn into reality in 2025, and we cannot wait. Let's hope this works because for now, going to the moon is pretty expensive and staying near the coast doesn't seem like a feasible option for long.