Sridevi was a powerhouse actor, who acted "from her heart" and not from her mind. She could impress the audience with her supple dance movements and impeccable comic timing at the same time. She was not scared to pull off a caricature of Charlie Chaplin in Mr India, nor did she hesitate in leaving her Bollywood career behind. Her comeback after 15 years was destined to meet success.
Here are some interesting facts about the actor:
The spelling was Sreedevi
Her original name was Shree Amma Yanger Ayyapan, which was shortened to Sreedevi. She used that spelling, but never corrected the spelling in film credits. So, "Sridevi" became an accepted spelling of her name everywhere.
She could not speak Hindi for a long time
When Sridevi started her Bollywood career as a heroine, she was already a famous name in south Indian cinema, having acted in a number of Tamil and Telugu movies. She was not comfortable with Hindi and initially her dialogues were all dubbed by other actors. Solva Sawan (1979) was her official Bollywood debut. It was only after 10 years, in Chandni (1989), that she started using her voice. In Aakhree Raasta (1986), Rekha dubbed for her.
Was hit by a car during her first shooting
At the age of four, she acted as a child artist in Tamil devotional film Thunaivan (1969), directed by MA Thirumugam. There was a scene in which she was supposed to be crossing a road and during shooting, she was hit by a car.
Friends with both Kamal Haasan, Rajinikanth
Kamal Haasan and Rajinikanth, whose rivalry is famous, wooed Selvi, played by Sridevi, in K Balachander's Moondru Moodichu ( The Three Knots), a 1976 Tamil movie. The collaboration between Sridevi, Haasan and Rajinikanth produced some of Tamil cinema's best-loved films. These include Gaayathri (1977), Kaavikuyil (1977) and Priya (1978).
First female superstar of Bollywood
She was one of the highest paid actors in Bollywood in the '90s. With back-to-back superhits, she became the first female superstar of Bollywood, who did not need a male lead to run a blockbuster. She was also called the "female Amitabh Bachchan" of the industry. She was very selective about her roles and turned down several projects, which went on to become blockbusters, just because she felt that the roles did not deserve her. One such project was Shah Rukh Khan's Darr.
Got Rs 11 lakh for Mr India
For Mr India (1987), when producer Boney Kapoor had approached Sridevi's mother, she quoted a fee of Rs 10 lakh. Boney Kapoor, who later married the actor, paid her Rs 11 lakh. Later, he admitted that he wanted to get close to the actor.
Frosty relations with Jaya Prada, Madhuri Dixit
Despite acting in several films together, Sridevi and Jaya Prada shared a cold relationship and, if some reports are to be believed, did not talk to each other for 25 years. Later in her career, she reportedly developed a rivalry with Madhuri Dixit.
In his book titled Guns and Thighs, Ram Gopal Verma admitted to having been in love with Sridevi. He had said that he would never forgive Boney Kapoor for "he brought the angel down from heaven to the kitchen of his apartment." This episode had stirred up a storm on social media, leading to a Twitter fight beteen RGV and Boney Kapoor.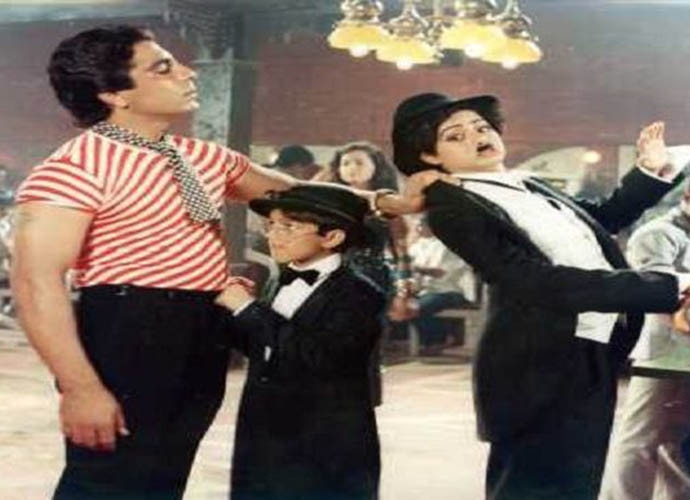 Sridevi was considered by Steven Speilberg for a brief role in Jurassic Park (1993). She refused the role as she felt it didn't meet her stature. She was at the peak of her Bollywood career then. 
Posthumous appearance in Zero
According to reports, Sridevi shot a cameo as Sridevi, the Bollywood actor, in Shah Rukh Khan's next, Zero. The movie also stars Alia Bhatt and Karishma Kapoor.