What allows Rajput Karni Sena to make an open threat to chop off Deepika Padukone's nose?
Such blatant disregard for the law, sadly, has become the norm for many hardliner groups.

DailyBite
The Padmavati controversy keeps taking a turn for the worse every passing day. The film and its director Sanjay Leela Bhansali have faced vandalism and assault at the hands of the Rajput Karni Sena, a right-wing Hindu hardliner group, pressure from various members of Bharatiya Janta Party, including a call to try Bhansali for treason, miscellaneous trolls boycotting it on social media, and more.
So when Deepika Padukone, the female lead in the movie told IANS in an interview, "It's appalling, it's absolutely appalling. What have we gotten ourselves into? And where have we reached as a nation? We have regressed", it was basically an invitation for more people to harass the film's cast and crew.
In retrospect, BJP senior leader Subramanian Swamy's inane response to Padukone, "Cine actress Deepika Padukone giving us lectures on regression! Nation can progress only when it is regression from her perspective", seems mild, because once the floodgates opened, the lunacy has only escalated.
Swamy, of course, cannot be let off the hook, mostly because he being a senior leader obviously commands a lot of influence. To take (mostly valid) criticism of a country's state of affairs as a personal attack and to rebut with something as churlish as this is unworthy of the senior leader. But the real cherry on top of this horrible cake is courtesy of Mahipal Singh Makrana, the president of Rajput Karni Sena.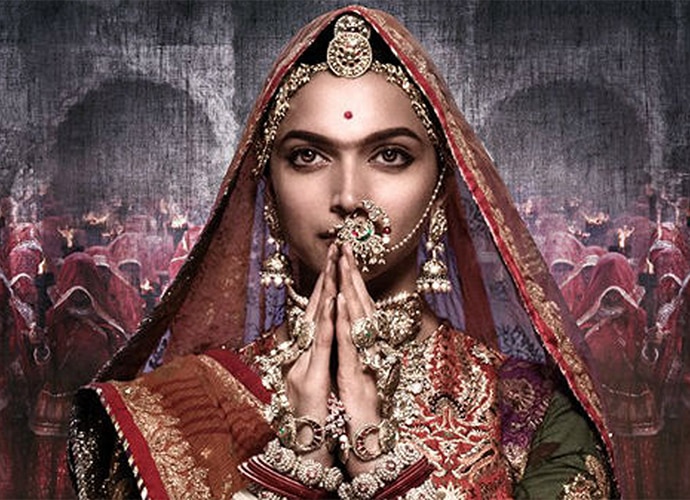 Photo: Indiatoday.in
In a self-published video, reported Times Now, Makrana said that while Rajputs never raise hands on women, but if need be, Deepika Padukone will be subjected to the same treatment that Lakshman meted out to Surpanakha.
"If a woman who belongs to a different country, who has Swedish citizenship, says something bad about the character of our women, and tries to provoke us, then just as Shri Ram's brother Lakshman, over a 1000 years ago, taught Surpanakha, a woman from Sri Lanka a lesson by chopping off her nose, we too will be forced to do this to you. Rajputs don't raise their hands on women, but don't challenge us," he said.
Makrana's statement is, without a doubt, a threat. It is not even a veiled one. Despite the questionable analogy used by Makrana and being factually incorrect (Deepika Padukone was born in Denmark, not Sweden), that this an open threat to assault a woman for having an opinion is hard to overlook. It is criminal intimidation.
Section 503 of the Indian Penal code defines a personal committing criminal intimidation as, "Whoever threatens another with any injury to his person, reputation or property, or to the person or reputation of any one in whom that person is interested, with intent to cause alarm to that person, or to cause that person to do any act which he is not legally bound to do, or to omit to do any act which that person is legally entitled to do, as the means of avoiding the execution of such threat, commits criminal intim­idation."
Such blatant disregard for the law, sadly, has become the norm for many hardliner groups.
Only recently, after actor Kamal Hassan spoke about "saffron terror", a member of the Akhil Bharatiya Hindu Mahasabha responded by saying, "Kamal Haasan and likes of him should either be shot dead or hanged so that they learn a lesson. Any person who uses abusive language for people belonging to Hindu faith does not have the right to live on this holy land and they should get death in return of their remarks."
It does not matter if either person intended to carry out these threats: the fact that they are not taken seriously by the ruling party is problematic at the very least. In the age of increasing intolerance of what one can and cannot say on social media, with a proposal for more stringent laws that will help curb free speech online, ignoring an offline open threat of such a degree is downright hypocritical.
An important question here is that if a teenager can be arrested for making a derogatory comment on Prime Minister Narendra Modi in a private Facebook chat, does this open threat to mutilate a woman at least not call for similar action?
Also read: Sanjay Leela Bhansali's Padmavati is full of historical mistakes - and he must admit it