When chief economic adviser Arvind Subramanian stated that the cover of the Economic Survey 2018 was pink-coloured, in a bid to further women's emancipation, social Media was rife with jokes and memes. This was in tune with the many causes that the government espouses, but seldom executes consummate policies to attain any meaningful progress.
As expected from a government that has many ministers notorious for their misogynistic worldviews, the status of women's emancipation in India is appalling. One of the facts revealed by the Economic Survey was that the preference for male children has resulted in 21 million "unwanted" girls being born. Another 63 million girls are "statistically missing" in the country. "Statistically missing", is most likely a euphemism for girls lost to sex selective abortions.
Meanwhile, countries like Iceland are emerging as beacons of gender parity and justice. From January 2018, any firm (with 25 or more employees) in Iceland, found guilty of practicing gender discriminatory pay will be severely penalised. It is no wonder that Iceland has for the past nine years topped the Gender Equality Index of the World Economic Forum, while India is ranked a lowly 108 out of 144 countries. India can learn a great deal from Iceland, which despite having a coalition government, enjoyed the support of the Opposition to ensure that equal-pay policies are made statutory. Likewise, the United Kingdom, from April this year will enforce a law that makes it mandatory for firms with more than 250 employees to publicly furnish their gender-pay gap details.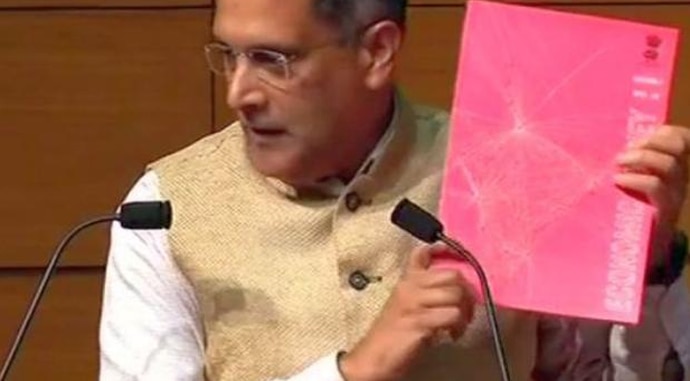 Sadly, India with a mere 9 per cent women members of legislatures and about 11.5 per cent members of Parliament, is eons away from such gender parity initiatives.
The Economic Survey also points out that women's participation in the workforce in India is abysmal, which is impeding our growth and development prospects. To put into perspective, the importance of women's participation in the workforce, one must consider a recent report by the UN which attempts to quantify it. The UN Women (a UN organisation), estimates that if women were to play an equal part as men in the labour market, a whopping US $28 trillion, or about 26 per cent of the global GDP can be added to the world by 2025. Such figures attest to the importance of ensuring gender inclusiveness at all levels, if we want our country to progress.
However, when the average Indian woman enters the workplace, she is greeted with an extremely hostile environment, seething with debilitating patriarchy brewed over millennia. To ensure there is gender parity, it is cardinal to go beyond mere equality. We must strive for equity so that there we have gender sensitive policies that provide for adequate parental leave, flexible work hours, workplaces sans sexual harassment, and reducing women's unpaid work.
World leaders who congregated at Davos for the World Economic Forum, last week stated that they aspire for a "shared future", that works for both men and women. PM Modi too made an eloquent speech and espoused progressive ideas.
However, the reality back home is glum. Women's issues get meagre support from the powers that be. The sordid attitude of the administration can be summed up by the fact that a senior police officer who molested a teenage girl, was after an arduous legal battle of 20 years, (much after his retirement as the DGP), convicted of sexual harassment, in 2009. Not only was justice delayed and denied, but the man took part in a district-level Republic Day function in Haryana last week.
If the government is serious about gender issues and women's empowerment, it must go beyond sloganeering. For starters, it must include gender sensitivity for legislators, who are often found guilty of mansplaining. Women's empowerment is a serious issue upon which our future depends. Trivialising it and reducing it to fancy slogans will become an indelible mark on this government.
Rather than being obsequious and partaking in gaslighting women, the media ought to muster enough courage to question the government for its lax attitude towards women's empowerment. What we need for a secure future is gender justice. Merely changing the hue of an official report will change nothing on the ground.