Why Hardik Pandya's misogyny on 'Koffee with Karan' should be treated as hate speech
The all-rounder can keep his 'apology' in his pocket. As can Karan Johar, who deserves pulling up too.

DailyBite
Flamboyant India all-rounder Hardik Pandya doesn't ask women their names when he meets them.
Does he get lost in conversations?
No!
"It's not talking. It's just watching," said Pandya about his meetings with women at night clubs during an episode of Koffee with Karan.
Hardik Pandya, Karan Johar and KL Rahul pose on the sets of Koffee with Karan.
With a little goading from show host Karan Johar, Pandya tells us he looks at "how they [women] move".
"I am a little from the 'black' side so I have to see how they move first."
Where does Pandya get it from?
Pandya says when he lost his virginity and walked into his house, he told his parents, "Aaj kar ke aaya (I had sex today)."
Hardik Pandya : When i lost my virginity, i told them, "Mai Aj kar kay aya ho" pic.twitter.com/6HfX0zRWHy

— Thakur (@ThakurHassam) January 6, 2019
At a party that Pandya attended with his parents, he was apparently asked by his family, "Teri wala kaunsi hai?"
The question implied which woman present there was Pandya's girlfriend.
The cricketer pointed to a lot of women there and told his parents, "In sabke saath mera kuch na kuch raha hai."
To which, Pandya's parents said, "Proud of you, beta!"
Meanwhile, Johar blabbers through his laughter, "Well done! That's truly a perfect, modern family."
Karan Johar has never really showed any sign of understanding modernity — apart from apparently believing that it gives an individual the right to be part of one big orgy.
In the face of a barrage of angry comments after the show went on air, Pandya issued an apology, saying he got carried away with the format of the show.
January 9, 2019
Many have demanded that since the pacer has apologised thus, the chapter should be closed.
Well, they can tell Mr Pandya to keep that 'apology' in his pocket.
What Pandya has said constitutes hate speech, not some riff-raff sledging on the cricket field that can be forgiven and forgotten with a handshake and a hug.

Hate speech is any speech that attacks a person or group on the basis of attributes such as race, religion, ethnic origin, national origin, sex, disability, sexual orientation or gender identity.
The objectification of women that Pandya indulged in has, for centuries, promoted, perpetuated and institutionalised a culture of violence against women. This toxic masculinity that Pandya exposed — and Karan Johar cheered — is what misogynists believe, that men and women can't be equal, not even in consensual relationships.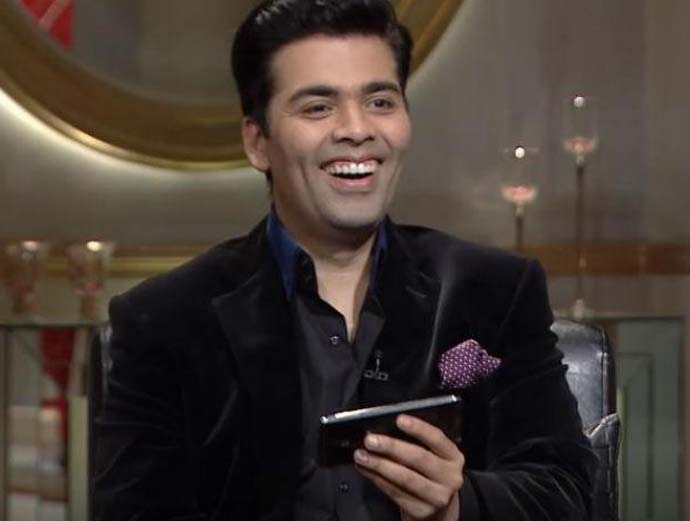 Is the Koffee cold? Let's add some misogyny! Karan Johar on the sets of Koffee with Karan.
It is one thing to be attracted to a woman's body — and quite another to reduce women to their bodies. When you approach a woman, you approach not just a body, but a whole person — with a mind, a body, a soul. And yes, a name too!
When you forget that, you think it is okay to treat the body in whichever way you deem fit.
If you are that man, you need a detox session.

This 'modern breed' of men, whose representatives Pandya and Johar want to be, needs to be taken to task because agents like them encourage rape culture in this country and beyond.
Such rhetoric, dripping contempt for women, but dressed up as 'banter', gives men the right to both demand and deny sex because, well, they were born men.
And it is not just women Pandya and Johar disrespected.
The two together put up for the audience some caustic racism too. Only Pandya knows what he means when he says, "Since I am on the 'black' side so I like to see how women move."
This heady cocktail of racism, sexism and misogyny, coming from a man who represents the country on the national stage, in a sport that is next only to religion in India, is unpardonable. Karan Johar's cheerleading act in this despicable show of 'look-at-me-I'm-so-manly' is as gut-wrenching as it can get.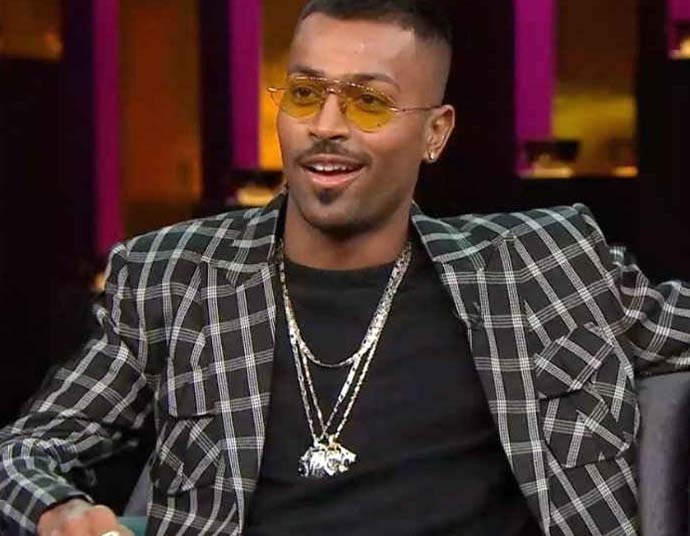 'Look-at-me-I'm-sooooo-manly!' Hardik Pandya on the sets of Koffee with Karan.
Unfortunately, we still do not seem to have a law to deal with such gender-specific hate speech. And that is why men have made it a habit to make such crass, irresponsible and deeply misogynistic statements, followed by a staid 'apology'.
'Modern' men flaunting their misogyny shows we need to deal with them more strictly.
The Board of Control for Cricket in India (BCCI) has made the right noises with a section of the organisation reportedly asking for a penalty on Pandya.
A BCCI official said, "What Hardik has spoken at the show speaks poorly of the BCCI and Indian cricket. An apology is not enough and strong action should be taken so that right example can be set for the younger generation."
Meanwhile, Johar can spare us a plastic apology too — and Bollywood should initiate strong action against him as well.
Also read: Hardik Pandya and KL Rahul chatting with Karan Johar is not for the faint-hearted