A teammate sent a screenshot of a tweet from Shoojit Sircar on our editorial group in the morning. I had just about logged in, trying to get by another usual Work-From-Home weekday when this tweet landed. My hands started shivering. I hadn't switched on the AC yet, but it was suddenly just too cold. I did not get a second to react. In the business of news, we are taught to not form attachments. If entertainment is your beat, you are not supposed to form personal bonds with celebrities. But when was Irrfan ever a celebrity? Irrfan was our own. The father we lost, the lover we never met, the baaghi we all wanted to be, the husband who left without a goodbye.
Darya bhi main, darakht bhi main. Jhelum bhi main, chinar bhi main. Dar hoon, haram bhi hoon. Shia hoon, sunni hoon, main hoon pandit. Main tha, main hoon, aur main hi rahoonga.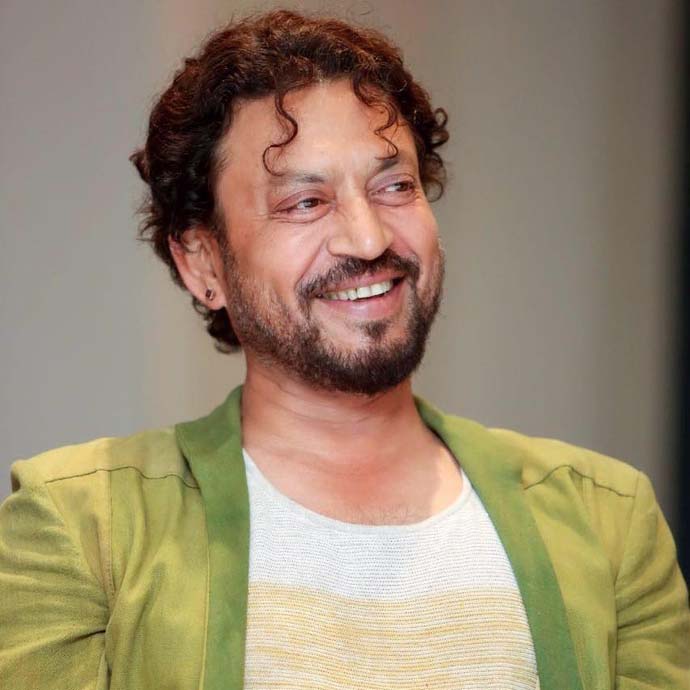 Irrfan Khan: January 7, 1967 – April 29, 2020 (Photo: Facebook/ @irrfanofficial)
Irrfan was the man we went to when life gave us lemons, and he made a Life In A Metro out of it. Irrfan was the answer to the fights we fought with our parents. Irrfan was the common man. Irrfan was a loved one. In a world dominated by the unrealistic Rahuls, Irrfan was the Rana. Irrfan was the common man who made the West see this common man. We rolled our eyes at many a Hollywood director for wasting Irrfan in those blink-and-you-miss-it roles but never once did Irrfan shy away from doing them. His craft, his work, always was above him the person. Irrfan the artist was always above Irrfan the human.
It is this art that made two generations watch him from a Salaam Bombay where he pounced upon us from the screen to an Angrezi Medium where he did not let cancer get the better of him. He fought. The Warrior, like his Namesake film, fought a tough battle for two long years. Irrfan is not the only actor who has had a tough time in these two years. But he has always made us believe that he was accessible. You switch on the TV, and there he is. Laughing, making you laugh, letting his eyes speak to you.
Irrfan, the artist. (Photo: Bandeep Singh / India Today)
We grew up watching Irrfan. We grew up with Irrfan. Even in bad films, Irrfan was the saving grace. Somewhere, the songs saved us. Others, we chose to forget. Irrfan did not. He never for once let his fame undo those days. He would speak of them like they ought to be spoken of: as stepping stones to where life took him. His worldwide fame was not enough for him. He was never satisfied with himself. He pushed, and pushed hard, till probably there was nowhere left to go. He had arrived. His arrival was never an award. His arrival was always the reaction of people, his beloved audience, to his art.
When he opened that lunchbox, we smelled the fragrance of the ghar ka khaana. Irrfan was the ghar ka khaana in the sea of five-star-food Bollywood. When he took Gogol to that place, where there was nowhere left to go, we went with him and felt the wind in our hair. When he led Shruti up to the terrace and asked her to scream her frustrations out, we let out our own screams.
When he grieved not being able to say our goodbyes, never did we realise that we too would never be able to say a proper goodbye to him. But that's the thing with life. It leaves. Without warning, without a moment to stop and let it sink in. The condolences pour in. The tributes take over social media. But we grieve, as we live, alone. No one taught us that better.