After Elon Musk, Jeff Bezos, the founder of Amazon (no, not the rainforest) is the newest billionaire who is donating money. As Forbes reports, Jeff Bezos will be donating US$ 96.2 million to organisations that help homeless families in the US. His charitable fund, Bezos Day One Fund announced that they will give these 'gifts' to 32 recipients from 21 states.
The Day One Fund was established in 2018 by Jeff and his ex-wife, MacKenzie Scott. The ex-couple committed $2 billion to 'help families experiencing homelessness, and creating a network of new, non-profit tier-one preschools in low-income communities'. 
RESPONSE FROM THE NON-PROFITS: Anne Miskey, CEO of Union Station Homeless Services in Pasadena, California, said, "We are totally over the moon about this." She added that her organisation will be receiving $5 million in Amazon stock on November 18. Anne said, "We really want to make it more of a trauma-informed environment, to build in more privacy for individual families so they don't have to sleep in a dorm-style area. We want to provide a safe, comfortable and dignified space to help them get into permanent housing."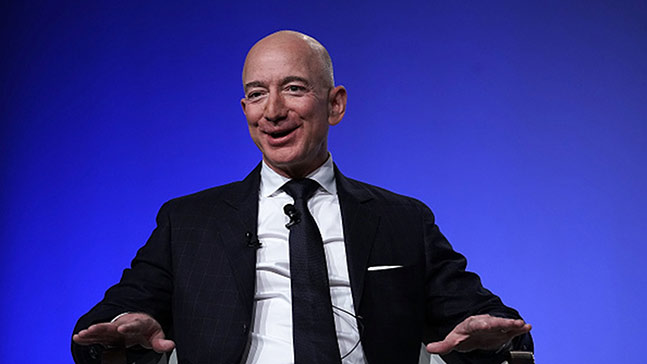 Jeff Bezos. Photo: Getty Images
RESPONSE FROM THE PUBLIC: Since Amazon went public in 1997, Jeff has donated nearly $27 billion worth of stock. According to Securities and Exchange Commission filings, Jeff gifted 16,283 shares of Amazon that are worth $58 million to nonprofits. However, an Amazon spokesperson declined to comment on where those shares went and were they ever received by those non-profits. In early 2021, Jeff also pledged $200 million to the Smithsonian Institution's National Air and Space Museum. Yet, people are not happy and want more from the world's second-richest person. Here are some reactions to Jeff's announcment: 
A NEW BILLIONAIRE RACE? Billionaires have historically been known to exploit resources, including human capital, in attempts to become the world's richest people, but it is in 2021 that we see some of the richest people in the world donating large sums of money (for example, Elon Musk recently sold $6.9 billion worth Tesla shares) in an attempt to outdo each other. The question that comes up here is whether this is philanthrocapitalism or just plain, heartful philanthropy. What do you think?