In the latest incident that reportedly took place on Saturday night, a Muslim man was gunned down by a mob and two of his aides assaulted. Ummar Muhammad was shot dead on the pretext that he was transporting cows illegally near the Rajasthan-Haryana border. His body was left near the railway tracks by the killers to make the murder appear like an accident.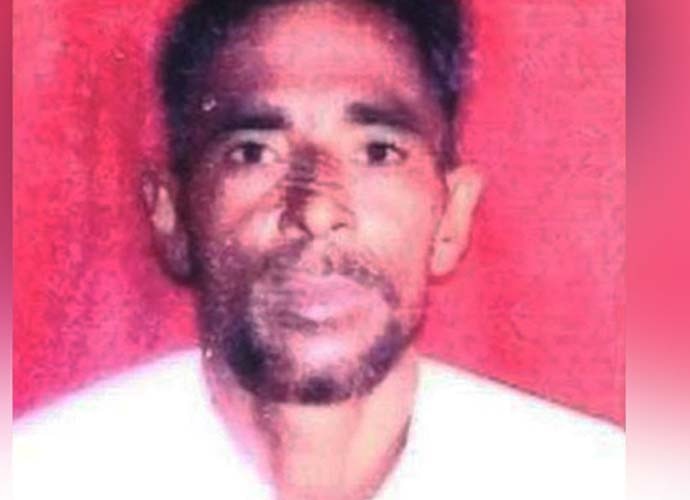 55-year-old dairy farmer Pehlu Khan was attacked on April 3 this year.
According to media reports, Ummar Muhammad, along with two of his associates, was transporting cows from Mewat in Haryana to Bharatpur, Rajasthan. The group was, however, intercepted by a blood-thirsty mob of seven-eight people. One of Ummar's aides, Tahir, managed to flee the spot. Reports indicate that Tahir, too, has been severely wounded. He is currently being treated at a hospital.
The fact that this senseless unabated cycle of killings — all in the name of cow and religion, under the garb of hatred and executed with state-sanctioned impunity — does not bother the government is chilling.
If the government is sleeping or has chosen to avert its eyes from this violence, at whose mercy are the Muslims in the country at large — and in Rajasthan, in particular?
It is worrying to note that this violence could actually be following a method. People found with cows can be rounded up anywhere, asked what religion they follow, abused, thrashed and even killed if the answer provided is not to the liking of the self-anointed custodians of the holy cow. Worse, the killers are not bound by any law of the land.
There exist those who fight to defend them from behind the scenes. These faceless supporters of murder, of hatred, of a communally-polarised country, ensure justice is never served. 
In April this year, three men were allegedly assaulted by a mob of 15-20 men in the national capital's Kalkaji area. Their offence according to the mob: the men were transporting buffaloes in a mini-truck to Ghazipur Mandi for slaughter, which is perfectly legal. The men were stopped on their way, pulled out of their truck and beaten up by a mob. The police ended up arresting the very people who were assaulted on charges of animal cruelty. Human cruelty be damned.
In June 2017, ahead of Eid, Junaid Khan, a Muslim teen, was stabbed to death and four others injured at Haryana's Ballabgarh station when they were on board a Mathura-bound train. An argument over a seat turned into religious slurs and triggered a mob attack on family members returning home from festival shopping. The victims were accused of being beef eaters while they were thrashed.
The police struggled to find a single witness in the case that unfolded in front of a crowd of more than 200 people. Junaid's family has received threats (veiled as suggestions) to reach an out-of-court settlement with those who killed the teen.
In the latest death by self-styled gau rakshaks in Rajasthan's Alwar, the police have identified a man named Rakesh as the accused, who many testified was present at the spot. Meanwhile, media reports suggest that Rakesh, who is a member of a "gau raksha group", has been detained. The police have confirmed the development but provided no answer as to why the man has not been arrested as yet, or why even after two days of the incident, no FIR has been lodged in the case.
This, when according to a News18 report, Alwar SP Prakash Raj said that the person detained has confessed that he — along with six others — assaulted Ummar and his two associates.
Pehlu Khan's family demanding justice.
It is tragic that in almost all cases of gau rakshaks attacking Muslim men, the fight for justice starts at getting a mere FIR registered, which also exposes state complicity in these crimes of hatred. The families of Ummar Muhammad and his accomplices have demanded justice. Pehlu Khan's family also demanded the same in unequivocal terms.
Had Pehlu Khan's family got justice, there would be little chance of Ummar Muhammad's family grappling with this searing loss today. 
For days a video that went viral on social media showed a middle-aged man, clad in kurta-pajama, being thrashed mercilessly by a band of men even as he ceaselessly begged for mercy. That video, filmed by a bystander - like many others - was clinching proof that Pehlu Khan was lynched by gau rakshaks.
If that wasn't enough, Khan named the perpetrators in his last moments at the hospital. But Rajasthan police "closed the case" based on the statements of the staff of a cow shelter as well as mobile phone records. It is thus hardly shocking that Ummar Muhammad is not with his loved ones today. 
It is pertinent to remind ourselves about how the engines of justice were subverted in the case of Pehlu Khan because that best explains what killed Ummar Muhammad and what is out there to kill many more Khans and Muhammads.
The Vasundhara Raje government in Rajasthan must answer for the loss of lives in her state.
If Pehlu Khan's lynching was a message that Muslims will be selectively targeted, the closing of his murder case "for want of conclusive evidence" was a stamp that such  selective targeting has state backing - an unwritten, tacitly understood fact - and that killing in the name of cow is "not criminal enough".
It does not require the state machinery to work doubly hard to identify the killers and bring them to justice.
On November 6, Reuters came up with a disturbing report. The story blew the lid off an organised attempt at stealing the livelihoods of Muslims by seizing their cattle and selling them to Hindu farmers or cow shelters. The report, which should set alarm bells ringing across India, said: "The bands of right-wing Hindus who seize the cows are operating essentially as private militias... States governed by Modi's party have seen a marked increase in cow theft from Muslims as well as funding for cow shelters that in many cases take in the stolen cattle."
"In northern India, the leadership of just two of the main organisations of 'gau rakshaks' – right-wing Hindu cow vigilantes, or literally 'cow protectors' – said they have taken about 190,000 cows since the year of Modi's election, some in the presence of police and almost every single one of them from Muslims, the reporting shows," the Reuters investigation finds.
This systematic exclusion of Muslims from "development" and actually stealing their livelihoods in an organised manner - this cannot be part of PM's much touted Sabka Saath, Sabka Vikas' inclusive agenda unless that agenda is fraught with intentional hypocrisies.
Justice is not to be served if the state can prove those killed were cow smugglers. It does not matter if the law of the land considers it criminal. The BJP government is law unto itself. Electoral victories are the new judgements that pronounce you "not guilty".
Law and order is a state subject and the Vasundhara Raje-led government in Rajasthan must answer for the loss of these lives.
But Prime Minister Narendra Modi must also reflect on what this country is turning into — considering his warning against so-called gau rakshaks has gone unheeded — and where it is headed under his leadership. Ummar Muhammad's killers must be brought to book.
We can't afford to have any more Pehlu Khans.