On the second death anniversary of Dalit scholar Rohith Vemula came reports that a Dalit man had been beaten up in Uttar Pradesh's Muzaffarnagar and forced to chant "Jai Mata Di" by three men, while a fourth recorded the humiliation on camera.
The man had allegedly been part of a group which had torn pictures of gods and goddesses inside Dalit homes in the area and replaced them with photos of social reformer and economist BR Ambedkar. In a video of the incident, doing the rounds on social media, one of the assailants can be heard demanding of the Dalit man: "We don't criticise your Ambedkar, do we? Why did you do it to ours?"
It is easy to dismiss the Muzaffarnagar incident as a one-off happening, a local law and order disturbance. Only, the incident and the language that the UP assailants purportedly used hark back too strongly to what Rohith, two years ago and many miles away in Hyderabad, had written in his suicide note – that in India, for many, their birth continues to be their "fatal accident".
Rohith Vemula killed himself on January 17, 2016. 
Their identity in the Hindu society entitles some to status and pride, gods and goddesses; for still others, this identity is an albatross around their neck, their life a series of humiliations, their only icon and champion Ambedkar, whom the Hindu Right chooses to colonise or discard whenever expedient.
Rohith had written: "The value of a man was reduced to his immediate identity and nearest possibility. To a vote. To a number. To a thing. Never was a man treated as a mind. As a glorious thing made up of star dust. In every field, in studies, in streets, in politics, and in dying and living."
He was talking about the millennia of dehumanisation that a hierarchical Hindu society has decided should be the lot of Dalits. This dehumanisation, after decades of political and social movements, legal provisions and affirmative action, shows no sign of ending – a recent report had shown how untouchability was prevalent in India's urban areas too.
Rohith's suicide shook a nation out of its complacent slumber. Very reluctantly, a society was forced to confront what it had been practising, ignoring, accepting or facilitating – that casteism was real and rampant, that it was claiming lives.
Two years on, after countrywide protests, talks of a "Rohith Act" to prevent discrimination in educational institutes, and Rohith's poster becoming a rallying point for protesters over several issues, what has changed?
It is a long way before Rohith gets justice. The aftermath of his death saw the administration quibbling over his Dalit-ness, an issue yet to be conclusively "settled", the case against vice-chancellor Appa Rao Podile, former Union minister Bandaru Dattatreya and three more people, accused of abetting his suicide, is lingering on, students at the university say the issues he fought for very much plague the campus.
However, the two years since have seen a renewed thrust in Dalits' push for respect, his memory serving to unite causes across states. Incidents of Dalit assertion in three states stand out – the Una and then the moustache protests in Gujarat, where Dalits refused to carry dead cattle after they were beaten up by "cow protectors", the Saharanpur clashes in Uttar Pradesh where upper castes and Dalits fought over Rana Pratap and Ambedkar, and the recent Bhima Koregaon violence in Maharashtra.
The movements have thrown up new leaders – Kanhaiya Kumar, Umar Khalid and Shehla Rashid of JNU, newly elected Gujarat MLA Jignesh Mevani, Uttar Pradesh's Bhim Army chief Chandrashekhar Azad "Ravan".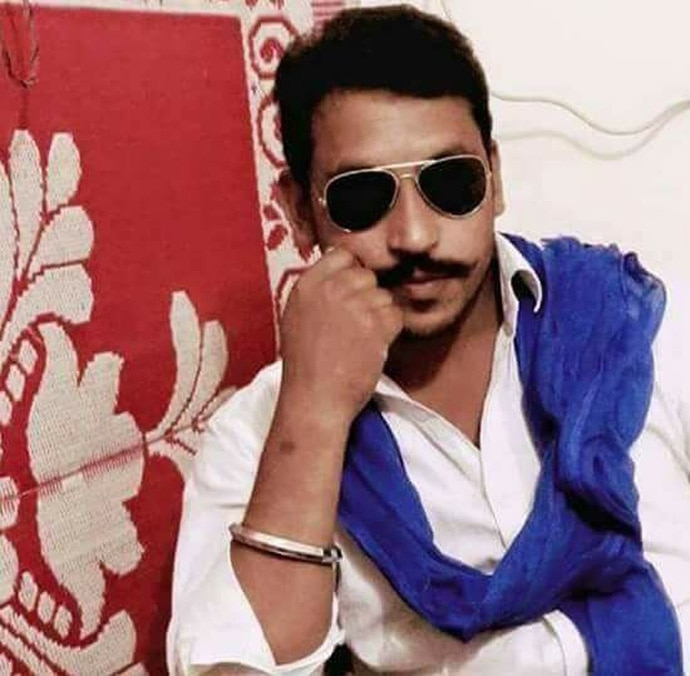 Chandrashekhar Azaad 'Ravan' is in jail over the Saharanpur violence. Photo: Facebook/Bhim Army
These leaders from across states have joined hands, their presence at one incident a reminder of the last, the momentum from one protest, as it were, being carried over to the next, creating a common Dalit cause more difficult to ignore.
Mevani, Rohith's mother Radhika Vemula, and Umar Khalid had all converged in Pune ahead of the Bhima Koregaon anniversary and given the call to take on the "new Peshwai"; at his recent Delhi rally, Mevani demanded the release of Azad, who is in jail over the Saharanpur violence.
The new leaders are posing a significant challenge to the BJP government in power at the Centre and several of these states, as can be made out by the administration's spooked response to them: in Mumbai, permission was denied to a rally by Mevani, in Uttar Pradesh, the National Security Act was slapped against Azad, it is getting difficult to keep count of the complaints lodged against the JNU students, Radhika is fighting to prove Rohith's Dalit-ness.
Right wing leaders and the government's response to their excesses have demonstrated with immense clarity that in the saffron worldview, Dalits have an appointed place, and attempts to move out of it are punishable. That the RSS ideology gaining currency can only mean bad news for Dalits.
The clashes that threw up these leaders, and indeed the one that killed Rohith, were all between the Hindu Right and the people it has historically subdued, and is now unable to accept as equals.
The memory of Rohith Vemula, "a glorious thing made up of star dust", who aspired to reach "from shadows to the stars", should serve as a reminder to us that the orthodox Hindu society has cannibalistic tendencies, that we have all been participants in a system that contributed to his suicide.
As events are organised to mark Rohith's death anniversary, millions of Dalits across the country, in varying degrees, are fighting the same battles that claimed his life. It is heartening that his memory has given the fight for Dalit self-respect new life. But a lot more needs to be done, by the society and the political class, before Rohith, and many more like him, are truly given justice.