If a ban can be justified on Sanatan Sanstha, then, by the same yardstick, a ban can also be justified on Deoband, Tablighi Jamaat and Ahl-i Hadis as thousands of their followers have been found indulging in terror activities. Their complicity in spreading terrorism has been corroborated by the indictment of many of their members by the French, US, British and Indian investigating agencies.
There is a growing chorus in the country seeking a ban on Sanatan Sanstha, a Goa-based movement that preaches the ancient brand of Hinduism. The voices started growing against Sanatan Sanstha after the arrest of two of its reported followers, apparently implicated in the murders of rationalists Narendra Dabholkar and journalist-turned-activist Gauri Lankesh.
Under a cloud: A signboard of the Sanatan Sanstha ashram near Ponda in Goa. (Source: Reuters)
Apart from this, two of its reported followers were convicted by a lower court in Maharashtra a few years ago, for throwing low-intensity petrol bombs outside two theatres in Thane and Vashi respectively.
The theatres became the target reportedly because they were screening a play — Amhi Pachpute — which was perceived by them to be anti-Hindu.
This evidence against its alleged members is certainly a wake-up call for the organisation known for its adherence to the core values of Hinduism based on ancient Indian scriptures. However, the call for a ban on the body is unjustified primarily on the basis of evidence and logic.
One, no senior office-bearer of the body has been found to be involved in any kind of violence. Also, no literature has been found indicating a plot to launch any kind of violent activity. Those arrested and convicted are at best mere followers of Sanatan Sanstha.
Two, the biggest factor that works against a possible ban on Sanatan Sanstha is the principle of equal treatment before law as enshrined in the Constitution. Hundreds and thousands of terrorists arrested, killed or convicted in India — and abroad — in the past 25 years have been followers of either the Deoband school or its missionary wing, the Tablighi Jamaat, or another Indian Wahabi tanzeem called Ahl-i Hadith, which is followed by Lashkar-e-Taiba in Pakistan.
The international headquarters of all the three organisations are located in Delhi or not very far from the national capital. But no one has ever called for a ban on them, despite repeated claims of American and French investigators and researchers that members of these organisations have had a major role in the spread of terrorism.
According to the French Tablighi expert Marc Gaborieau, the Jamaat's ultimate objective is nothing short of a "planned conquest of the world" in the spirit of jihad. Perhaps 80 per cent of the Islamic extremists in France come from Tablighi ranks, prompting French intelligence officers to call Tablighi Jamaat the "ante-chamber of fundamentalism".
US counter-terrorism officials have increasingly adopted the same attitude. "We have a significant presence of Tablighi Jamaat in the United States," the deputy chief of the FBI's international terrorism section said in 2003. "We have found that Al Qaeda used them for recruiting now and in the past," he added.
A book titled Taqwiyat-ul-Iman: Strengthening of the Faith, preached in Deobandi and Ahle Hadis madrasas across the world, held in high esteem by Tablighi Jamaat and the orthodox and Wahabi clergy of Saudi Arabia, virtually propagates hatred for the customs and practices of non-Islamic religions as well as Sufism. This book is being taught for over 150 years in Wahabi madrasas. According to Sufi or Barelvi Islamic scholars, who oppose this book, it is said to be the root cause of fundamentalism. However, neither has a ban ever been sought on this book, nor has action been taken against those who support it.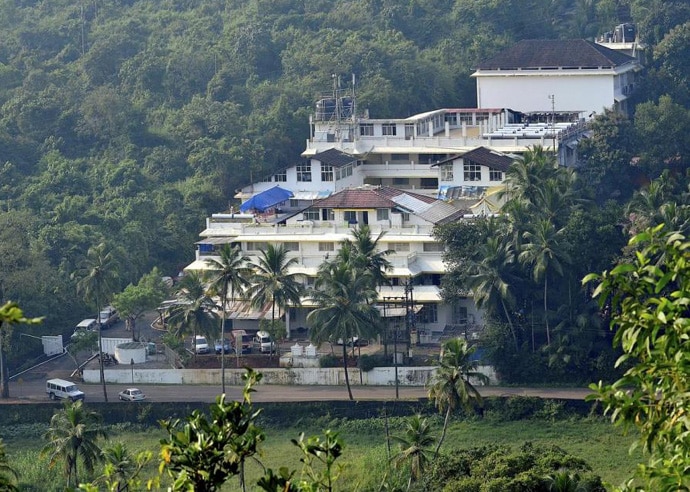 Questions to answer: The Sanatan Sanstha ashram located in Goa. (Source: Reuters)
On the flip side, the Sanstha has an enviable record of spreading core Hindu values based on piety, social service and character building through its network of followers. When I was in Gujarat, Sanatan Sanstha workers used to regularly come to my house and after seeing their work, I had started welcoming them as I felt they left a good influence on my impressionable children.
However, many of my acquaintances felt that though good and positive, the Sanstha workers were too old-fashioned and laid undue emphasis on various "perfect modes of worship as dictated by ancient Indian scriptures".
I had very good experiences meeting two spiritually inclined women who came to my house several years ago as part of a campaign being run against artist MF Hussain for his offensive paintings of Hindu gods and goddesses. The women, who were part of the Sanatan Sanstha, adopted very democratic means to run the campaign which required people to sign a petition against Hussain. Nobody was forced to sign it and the women only explained to people how Hussain's paintings were derogatory in nature.
Sanatan Sanstha was among the organisations that led the protest against MF Hussain. (Source: India Today)
The Sanstha in fact played a major role in ensuring Hussain's flight to the Middle East from where he could never return.
One of the two women went on to become a Sadhvi.
But given the developments of the recent past, the Sanatan Sanstha should definitely heed the wake-up call and take corrective measures to prevent its followers from going astray.