Three reasons why you should immediately unfollow certain people on social media
It's a widely acknowledged fact that people are tailoring their lives to suit their social media profiles.
We live in an age where social media is king. Whether it involves 'checking in' on Facebook to let your friends know where you're travelling, highlighting your fitness journey through 'stories' on Instagram, WhatsApping your colleagues when you're out for a client meeting — social media has truly taken over our lives.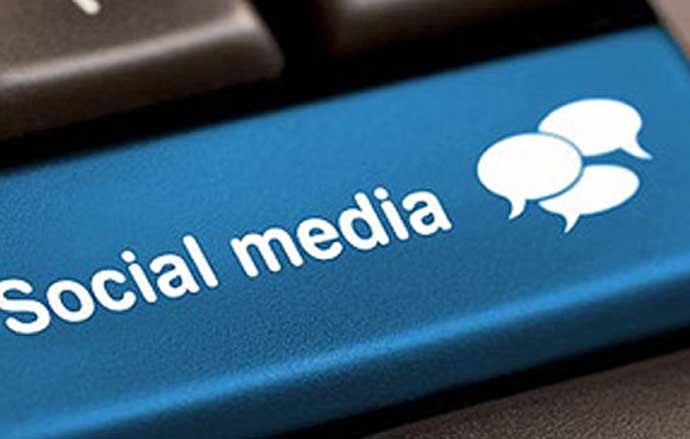 People are crafting an alternate reality for themselves on social media. (Source: Reuters)
It's unsurprising, then, that a medium that facilitates so much connection also creates certain disconnectedness between us and others. This can largely be attributed to the fact that most social media platforms are, for lack of a better term, 'show off' platforms.
*
Brought a new car? Share numerous pictures on Instagram.
Had a fancy pre-wedding photoshoot? Upload videos on Facebook.
Got your dream job? Share it on LinkedIn.
It's a widely acknowledged fact that people are tailoring their lives to suit their social media profiles. Even though these channels are increasingly becoming spaces where people can talk more openly about life's various ups and downs, they largely remain platforms where we showcase all that's good in our lives.
It is especially baffling to me that my generation is so invested in crafting an alternate reality for itself, where people are documenting every move, thought, and emotion.
Moreover, social media is inextricably embedded in our daily routine. The first thing most of us do when we wake up is scroll through our phone. Our travel time consists of religiously checking all networking applications. Some of us can't rest until we've informed our followers what we're eating for lunch that day.
It's no wonder we're addicted. This addiction, apart from the obvious consequences of not living in the moment, has other side effects: an impact on our confidence and sense of self.
Think of a person you know who seems to have it all. They're going to the best parties, earning loads of money through unconventional occupations (unlike the rest of us 9-5 losers), look great, and have what seems is a perfect relationship; on paper, no, on social media, they seem to have it all.
Follow people who make you feel positive and happy. (Source: Reuters)
This person's picture perfect reality makes you feel bad about your life, your goals, your self.
Here's why you need to unfollow these people immediately:
1) They shift your mood in a negative direction.
We all know how it seems to never have enough time. Should one really waste even one minute of it on people whose content makes you feel jealous and depressed? By eliminating people who have this effect on you from your feed, you control how you feel.
2) They make you devalue the things you already have.
Or rather, you devalue the things you already have because of them. Because, through your eyes, their life is better. We do ourselves and our relationships a disservice when we make these uncalled for comparisons.
3) They're hiding behind a façade.
At the risk of making a generalised statement, it's often true that people who devote a large amount of time to crafting their personal brand on social media do so in a designed manner. Remember that they choose to share only selective bits of their life with you.
My advice?
Follow people who make you feel positive and happy instead. Follow people you identify with — people who're real, people who inspire you, and people who give you the strength to follow your dreams. Those are the kind of people to surround yourself with — in the real and virtual world.
Also read: The anatomy of trolling: What victims have to say about the trend
The views and opinions expressed in this article are those of the authors and do not necessarily reflect the official policy or position of DailyO.in or the India Today Group. The writers are solely responsible for any claims arising out of the contents of this article.