Apple co-founder Steve Wozniak, popularly known as Woz in the tech world, managed to hurt the sentiments of Indians far and wide with his statement at the ET Global Business Summit in New Delhi.
Asked about his view on India, with respect to the emergence of a global tech force, Woz said: "I am not an anthropologist and I don't know the culture of India well enough. I don't see those big advances in tech companies. What is the biggest tech company here, Infosys maybe? I just don't see that sort of thing coming out of Infosys and I have done keynotes for them three times."
Prodded a little further, Woz said: "The culture here is one of success based upon academic excellence, studying, learning, practising and having a good job and a great life. For upper India, not the lower. I see two India(s). That's a lot like Singapore study, study, work hard and you get an MBA, you will have a Mercedes but where is the creativity? The creativity gets left out when your behaviour is too predictable and structured, everyone is similar. Look at a small country like New Zealand, the writers, singers, athletes; it's a whole different world."
Woz's observation, as one would expect, managed to create a furore.
Anand Mahindra, the chairman of the Mahindra Group, tweeted: "Love it when such comments are made. Nothing like a sweeping stereotype to get our juices flowing and prove it wrong. Thanks Steve Wozniak. Come back soon. We'll make you sing a different tune."
Finding motivation in criticism to prove it wrong is admirable. But how valid is Woz's opinion?
Certainly, educators in India would like to believe he is talking sense. In a 2012 editorial, MI Hussain, the former principal of Delhi Public School, Mathura Road, wrote for The Indian Express: "Our present education system lacks practicality and relevance. It is time for the educationists to instil some life in the system by connecting classroom lectures with real-life experiences."
Hussain added that educators in India need to be cautious of "information pollution" — the contamination of information supply with irrelevant, redundant, unsolicited and low-value information and the spread of useless and undesirable information that can have a detrimental effect on human activities — which, according to him, "often blurs the distinction between knowledge and wisdom".
He's not the only one to feel so. In a 2012 interview given to Outlook, P Namperumalsamy, ophthalmologist and chairman emeritus of Aravind Eye Hospital in Madurai, pointed out that India's education system focuses on examinations rather than training students for the future and testing their practical knowledge. He highlighted a fundamental flaw in this system: "Students are forced to take tests that show only their retention powers, not their actual capacity or knowledge."
Namperumalsamy's assertion, made in the same vein as Wozniak's, read: "Today, students are completely professionally-oriented and they take examinations for the same rather than to gain knowledge, or do research in the subject. In our colleges, we have infrastructure and good faculty, but there is no motivation to do research. Even in the field of medicine, no one is motivated to do research because everything is so examination and job-oriented."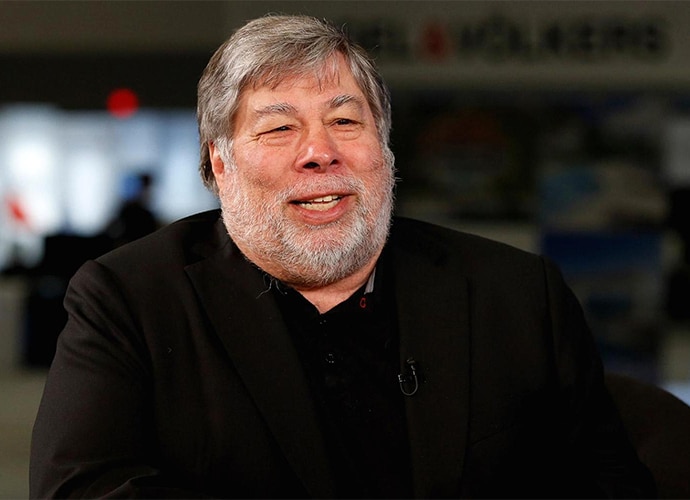 Apple co-founder Steve Wozniak. [Photo: CNN]
In 2011, bluntly criticising India's education system, Chintamani Nagesa Ramachandra Rao, the head of the Scientific Advisory Council to the prime minister, wrote to then PM Manmohan Singh: "[India] has an examination system but not an education system… When will young people stop taking exams and do something worthwhile?"
India's education system is riddled with problems, many of which stem from the society we live in. From an early age, students are taught to accept information, without question. They are discouraged from disagreeing with what is presented. They are discouraged from criticising the system in which they are expected to exist. And more importantly, students are taught, through demonstration, what happens to those who choose to think outside the box. They score less, fail in exams, and their inquisitive spirit is crushed by mindnumbing examinations and the social stigma of not being able to "perform" as well as peers.
It is no wonder then that most students are pushed towards competitive streams like engineering, finance and medicine, while liberal arts and sports and culture are thoroughly looked down upon.
What drives this machine further is the idea that financial stability is a form of success. It is hammered into the minds of young Indians that if you don't earn a certain amount of money, you are less successful. What this creates is not a desire to achieve excellence in one's field; rather it fuels the need to work one's way up the corporate ladder, however one manages to do that.
What such an ideological belief also ensures is one would invariably end up taking that path of least resistance when it comes to careers. No risk. No experiment. No growth.
And if Indian educators have well articulated sentiments that echo Woz's, the gatekeepers of Indian entrepreneurship — the venture capitalists — have done so more often. A 2017 study conducted by the IBM Institute for Business Value and Oxford Economics found that 90 per cent Indian start-ups fail within the first five years, and the most common reason being the lack of innovation. Of the venture capitalists surveyed in the study, 77 per cent were of the opinion that Indian start-ups lack new technologies or unique business models.
And even where there is innovation, it is ignored to a certain extent by the aforementioned gatekeepers. A YourStory report points towards a bias among investors. According to the report, small town start-ups — mostly from tier II and tier III towns — are often subjected to investor bias. "VCs are only looking at IIT and IIM degrees," said a start-up CEO, adding, "But, the potential is in the idea, the customer, and the motivation which an entrepreneur brings. It is not just in the background."
It was pointed out by a 2014 Gallup study that more than 60 per cent of India's population possesses personality traits crucial to succeed as an entrepreneur — such as business thinking (69 per cent), optimism (66 per cent), and persistence (65 per cent). Yet, the willingness to take the risk of running a business is not a trait common to most Indians.
How then can we argue that Steve Wozniak is wrong?