The recent attack on a Swiss couple at Fatehpur Sikri in Uttar Pradesh has once again raised questions on whether India is a friendly and safe destination for foreign tourists.
Quentin Jeremy Clerc, 24, fractured his skull and suffered nerve damage while his girlfriend Marie Droz, also 24, was left with a fractured arm in the attack.
The assault, which has got the tourism industry worried, brings into focus the issue of security of foreign travellers.
Early in October, tourism minister KJ Alphons said that India is one of the safest countries in the world and "stories" of the nation being unsafe for foreign tourists are "exaggerated".
Alphons cited the example of the Las Vegas shooting on October 2, which left 59 people dead, to prove how safe India was in comparison to other countries.
"These kind of incidents happen every day across the world in all these big-time tourist centres, be it Paris, be it London. India is one of the safest countries in the world," Alphons said.
The Fatehpur Sikri incident is a grim reminder of a similar incident last year when a foreign couple was attacked at Pushkar in Rajasthan. The woman's clothes were torn and her companion was beaten up when he protested and tried to stop the men from attacking her.
Crime against foreign tourists
According to the data released by the National Crime Records Bureau (NCRB) for 2015, out of the 365 cases of crimes against foreigners, 271 cases (or 74.2 per cent), were registered under crimes against foreign tourists. Out of the 365 cases of crime against foreigners, 223 cases related to theft. This was followed by assault on foreign woman with intent to outrage her modesty (23 cases), forgery (15 cases), rape (12 cases), robbery (10 cases) and cheating (9 cases) during 2015.
Most of these crimes were reported from Delhi, followed by Maharashtra, Uttar Pradesh and Goa, according to the NCRB data.
Sexual assaults on foreign tourists coming to India have brought shame to our country and put a question mark on India being a safe destination for foreigners. According to an RTI reply accessed by a local activist in support of relatives of the victims, a shocking 245 foreigners have died in Goa in the last 12 years.
Here is a look at the other cases alleged by foreign tourists or foreigners living or working in India:
Irish woman raped, murdered in Goa
In March this year, a 25-year Irish woman, Danielle McLaughlin was found murdered in Canacona area of south Goa. The victim had come with a friend to participate in the Holi celebrations in coastal Canacona village, known for its popular beach Palolem. After investigation and interrogation, a man was arrested and he confessed to raping the victim and later killing her.
Israeli woman gang-raped in Manali
Two men allegedly gang-raped a 25-year-old Israeli woman in the district of Kullu after offering her a lift to Manali in July 2016.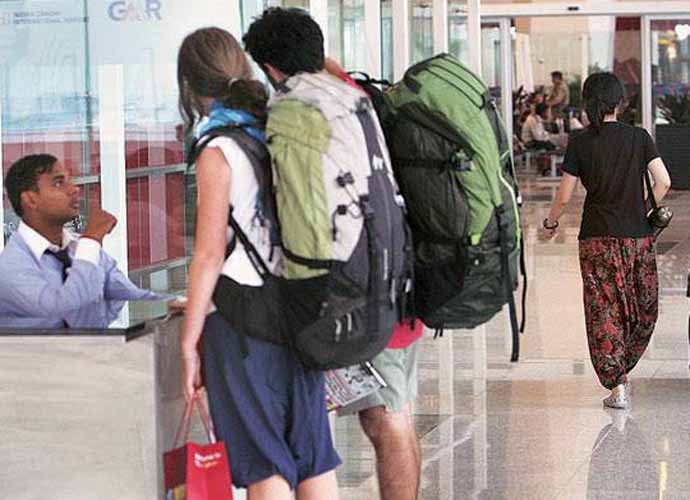 35-year-old American scholar "raped"
Mahmood Farooqui, writer, artist and co-director of Oscar-nominated film Peepli Live was convicted of raping a 35-year-old American student while she was in India for her doctoral research. Farooqui was sentenced to seven years imprisonment by a trial court in August, 2016. But the Delhi High Court acquitted him in the case this year.
19-year-old German woman allegedly raped in Delhi
The woman was raped by an unidentified auto driver in December 2015. Just like the case of Danish woman, the German woman too had lost her way and the auto driver offered to help but later sexually assaulted her. The accused had not been identified yet.
Danish woman robbed and gang-raped in Delhi
Nine men raped and assaulted a 52-year-old Danish tourist who came to India in January 2014. A trial court in 2016 sentenced five men to life imprisonment as the woman could not identify the others.
A German national was raped in a moving train in Chennai
In January 2014, an 18-year-old German girl on a Mangalore-Chennai train reported rape to the Railways police. The charge-sheet in the case has been filed and the trial is underway. The accused was denied bail by the trial court.
Polish woman drugged, gang-raped on Delhi-Mathura Highway
A 33-year-old Polish woman was allegedly raped by a cab driver after he offered her a ride on the Mathura-Delhi highway. The incident was reported in January 2014. The driver allegedly sprayed something on woman's face after which she fell unconscious. She found herself on a bench outside the Nizamuddin railway station in Delhi and realised she had been sexually assaulted. The medical examination confirmed rape but the accused could not be identified.
Danish tourist gang-raped in Delhi
A 51-year-old Danish tourist was repeatedly gang-raped by eight to nine men in a garden close to Connaught Place in New Delhi in January 2014. The victim was walking back to her hotel in Paharganj in the evening when she lost her way and entered the Railway Officers Club on State Entry Road near the New Delhi Railway Station. She was then pushed into a small garden, robbed at knifepoint and raped.
American tourist gang-raped in Dharamshala
A 46-year-old American tourist was allegedly gang-raped by two men in Himachal Pradesh's popular hill station Dharamshala in September 2015.
The economics of tourism industry
Tourism is one of the biggest industries in the world. According to the World Travel and Tourism Council report, 2017, the sector grew by 3.3 per cent, outpacing the global economy for the sixth year in a row. Despite the ever-increasing and unpredictable shocks from terrorist attacks and political instability to health pandemics and natural disasters, travel and tourism continued to show resilience in 2016, contributing a direct GDP growth of 10.2 per cent and supporting six million additional jobs in the sector.
The livelihood of a very large number of people in the country is linked to the industry. In 2016, tourism's contribution to GDP was 9.6 per cent and 9.3 per cent to total employment. The tourism industry can contribute significantly in generating permanent employment opportunities and eliminating poverty.
It is thus imperative that we make this country safer for those who come to see and admire its beauty.