Tej Pratap Yadav, the son of former Bihar CM and RJD chief Lalu Prasad Yadav, is an interesting man. On Republic Day, he decided to host an impromptu wrestling match on the RJD office premises in Patna. According to reports, Tej Pratap had gone to the party office to hold a 'janta darbar', but finding the office locked, arranged a wrestling match on its grounds instead.
The brothers have different styles but similar goals. (Photo: PTI/file)
Here are five things you should know about this MLA from Mahua and the former Bihar health minister.
1.). Bhoot in my bungalow
In February last year, Tej Pratap vacated the bungalow he had been allotted as health minister, claiming CM Nitish Kumar had arranged its haunting. "I decided to vacate the bungalow because Nitish and deputy CM Sushil Kumar Modi had released ghosts in it. The ghosts were haunting me," he told the media.
His party, however, swiftly clarified that Tej was moving out because he had been served an evacuation notice.
2.). 'Will skin Modi alive'
This was not the first time Tej Pratap smelled conspiracies that others had missed. In November 2017, when the security cover of Lalu Prasad was downgraded, Tej claimed it was a conspiracy to have his father murdered, and he 'would skin Modi alive' for this. Lalu had to step in and tell the media that he had 'spoken to Tej to not speak anything like that again.'
3.). Likes to dress up as Krishna
Tej Pratap is fond of dressing up as Lord Krishna. In 2017, he welcomed the New Year wearing a peacock-feathered turban and playing the flute. Where? In the family cowshed, of course.
This picture caught PM Modi's attention. And why not? (Photo: Twitter)
"A devotee in Vrindavan gifted me all this and asked me to wear them on New Year, so I am celebrating like this today," he had told ANI. Tej even caught PM Modi's attention, who later told him: "Aap toh Kishan Kanhaiya ho gaye hain."
4.). Fumbled during swearing-in  
However, not all his public appearances have been equal successes. When he was taking oath as Bihar minister, Tej had fumbled twice, once pronouncing the work 'apekshit' ('expected'), as 'upekshit' (neglected).
5.). 'Secular Ram Mandir'
In March last year, at a wrestling event in Bihar Sharif, Tej Pratap promised a 'secular Ram temple built of bricks from Bihar'. While the promise was undoubtedly pleasing, people had trouble understanding what a 'secular temple' was. Tej's explanation: "We will create a temple where everyone prays together – Hindu, Muslim, Sikh, Christians – a temple for mankind. And then the BJP will run out the temple issue." Sabka saath, sabka vikas indeed!
However, if you thought only the elder Yadav sibling was cool, you have another think coming.
Tejashwi, the younger, politically savvier Yadav, is just as happening.
Here are five things you must know about him:
1.). 44,000 marriage proposals
In October 2016, Tejashwi, as Bihar's road and construction minister, shared a WhatsApp number for people to report potholes, so the government could fix them.
Wedding bells only after 2019 polls, please. (Photo: PTI/file)
Tejashwi, however, is clear he wants to get married only after the 2019 General Elections, so 'he can have time enough for a honeymoon'.
2.). Youngest Leader of Opposition  
Tejashwi, at 27, became the youngest Leader of Opposition in the country. Before that, he had taken charge as deputy chief minister of Bihar at 26.
In fact, Lalu's son won his first election, from Raghopur in Vaishali district — the constituency his mother Rabri lost in the last polls — on his 26th birthday in 2015.
3.). Batting on a different pitch
Before starting his so-far successful career as a politician, Tejashwi was a cricketer. He played a few games from the Jharkhand state team, including in the Ranji Trophy, and was part of the Delhi Daredevils for four IPL seasons (2008-12).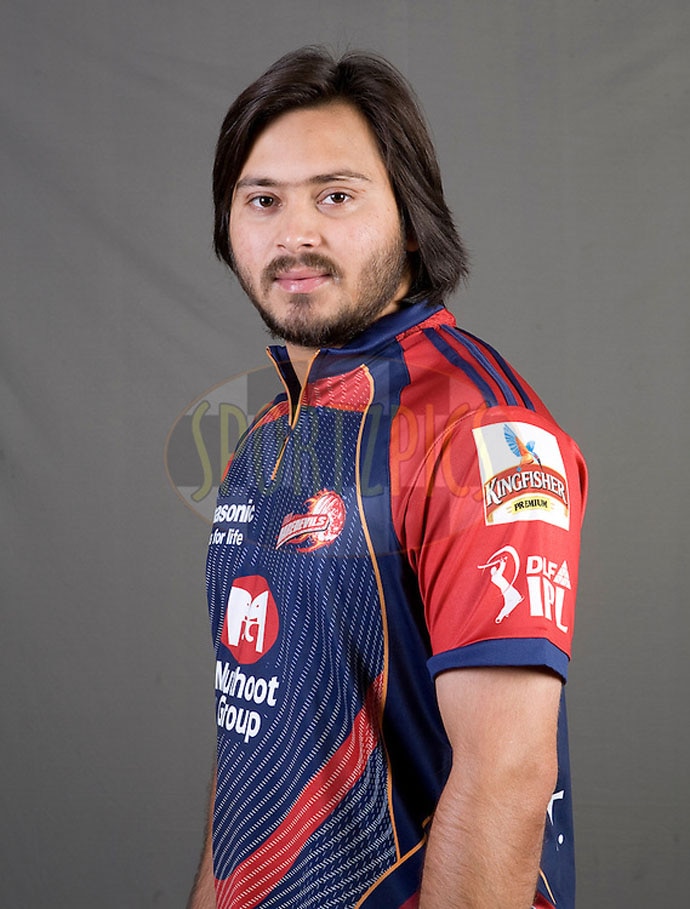 Tejashwi was part of Delhi Daredevils for four seasons. (Photo: Twitter)
However, he did not play in any IPL match.
4.). He don't need no education, literally
If there is one area where Tejashwi tasted less success than cricket, it was academics. The Yadav scion dropped out of school in Class 9. While his lack of academic qualifications had led to some murmurs when he was sworn in as the Deputy CM, his supporters point out that many sportspersons leave academics to concentrate full-time on their game.
They say power corrupts. If some allegations against Tejashwi are true, even association with power seems to corrupt. The IRCTC case, a CBI probe into which led to the downfall of the RJD-JD(S) government in 2017, dates back to when Tejashwi was 14. According to the CBI, Lalu Yadav, as railway minister, reportedly gave contracts to maintain railway hotels in return for land in Patna. Tejashwi had rubbished the allegations, saying: "They are bringing up cases of 2004 against me. How could I be a criminal at 13 or 14, I didn't even have a moonch (moustache) then!"