South African Health Minister Joe Phaahla announced on November 25 a new Covid variant has been detected in his country. The new variant, B.1.1529, has been detected in Botswana, South Africa and Hong Kong. 
Phaahla said, "Initially it looked like some cluster outbreaks, but from yesterday, the indication came from our scientists from the Network of Genomic Surveillance that they were observing a new variant." The variant is spreading in the Gauteng province, which contains South Africa's largest city, Johannesburg.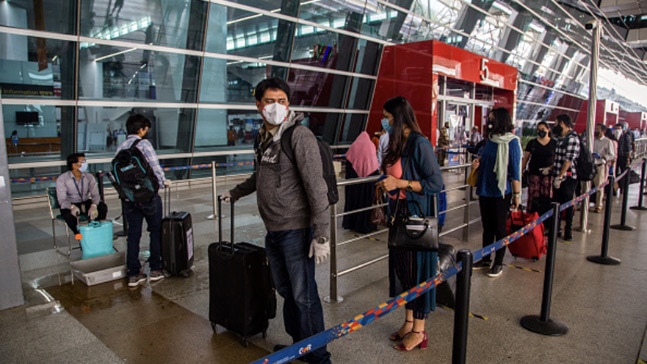 Photo for representation: Getty Images
Here is what we know about the new Covid variant and how countries are responding to it: 
1. The new variant is reportedly able to mutate to a significantly high number. South African scientists have been able to detect 30 mutations to the spike protein (the part of the virus that binds to cells in the body). This could have an effect on the vaccine effectiveness and transmissibility. South African scientists have been able to confirm 10 cases in Botswana, and that there are 50 mutations overall of the variant.
3. The UK has temporarily suspended all flights to Namibia, Lesotho, Eswatini, Zimbabwe, South Africa and Botswana. 
4. The Union Health Ministry of India has directed states and Union Territories to perform "rigorous screening and testing" of all international travellers landing in India from countries where the new variant has been detected.
Photo: Getty Images
5. The Australian government has said that it has begun to investigate the new variant. The government has also warned of its possibility to close borders to travellers from the African nations if risks from the new strain rise.
6. Imperial Department of Infectious Disease's Virologist Tom Peacock has said this may be the worst variant yet.