There's no denying the fact that Amitabh Bachchan is an actor par excellence, and undoubtedly the greatest superstar we have in Bollywood today. He continues to move and inspire millions of Indians with his body of work every single day. Clichéd it may sound, but with such power comes immense responsibility.
Understanding the power of his presence, the government of India made him a brand ambassador of the 'Beti Bachao, Beti Padhao' campaign.
As allegations of sexual misconduct by veteran actor Nana Patekar towards fellow actor Tanushree Dutta have been doing the rounds since the last few days, a journalist asked Bachchan about his views on the subject. The actor dismissed the subject with a curt "Neither is my name Tanushree, nor Nana Patekar".
A completely unexpected reply from a superstar of his stature, especially someone who has been hailed as an icon of women's empowerment following his role in the movie Pink and a letter to his granddaughters that went viral, espousing breaking away from the shackles of a judgmental society.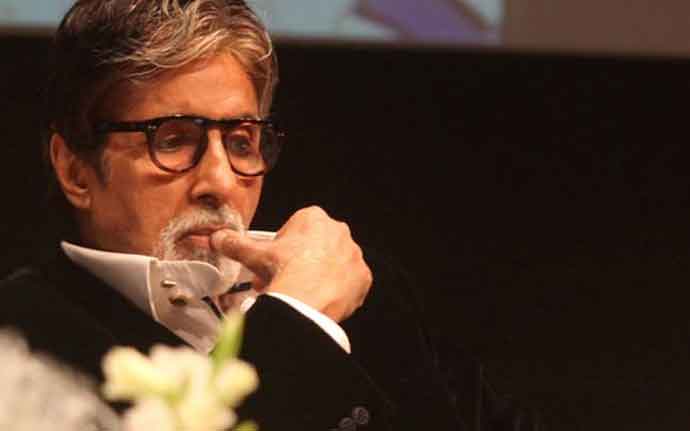 Why so quiet? Amitabh Bachchan could at least say a probe into harassment allegations is required. (Photo: India Today)
The refusal to comment on the subject now reeks of Bachchan's politics of convenience. If he had any real conviction in that feminist letter he wrote to his granddaughters, he would not have stayed silent today.
Though some might assume that Bachchan's silence on the matter is right as he doesn't know the truth of this matter, unfortunately it is not.
If anything, the #MeToo and #WhyIDidntReport movements have taught us that we should give the benefit of the doubt to the women who raise complaints, instead of remaining silent or casting aspersions on their allegations.
Only when we side with the women would it inspire more women to come forward. It is to be understood that when a woman comes forward against a powerful man, she does so with great risk to her reputation and career, and also with the fear of hearing many uncharitable remarks. But she speaks out despite all this because she wants justice and solidarity.
When people start questioning her, it silences many other women, who would otherwise have been inspired to come forward with similar allegations on powerful men, because nobody wants to go through ordeals of character assassination and having to bear 'publicity-hungry' labels.
Allegations of sexual misconduct by veteran actor Nana Patekar towards actor Tanushree Dutta have shaken Bollywood. (Photo: India Today)
For decades, the rumours of the existence of a casting couch in Bollywood has been whispered. Tanushree's allegations against Nana Patekar now come at a time when globally, powerful men are losing their impunity and are being held accountable for their conduct.
It could very well be the harbinger for a #MeToo movement in the Indian film industry too, where Amitach Bachchan is considered an icon by most superstars.
His refusal to take the side of the woman here could very well go down as a textbook lesson by many Gen X stars who follow his footsteps. In such a case, Bollywood might have just lost its #MeToo moment and with it, India's opportunity to change mindsets to finally succeed in the 'Beti Bachao, Beti Padhao' campaign.